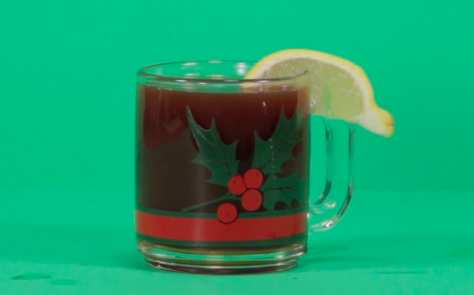 This one's got booze! Ingredients and a super cheery and awesome video below.
-Ingredients-
6 oz. Coffee
1.5 oz. (3 tablespoons) Honey
3/4 oz. (1.5 tablespoons) Lemon juice
1 oz. Irish Whiskey
-Directions | Serves 4-
1. Weigh out 55 grams of ground coffee, and 30 oz. (or 6 coffee maker cups) filtered water.
2. Put coffee in brew basket of Auto Drip Coffee maker, and add in water. Let coffee maker fully brew.
3. Pour 6 oz. of coffee into one mug. Add in lemon juice, honey, and whiskey, stir. Repeat for the other 3 servings.
4. Garnish with a lemon wedge and enjoy!