If you love coffee as much as we do at Mistobox, then you will love these iced coffee drinks to mix of your traditional cup of coffee on a warm day.
1. Thai Iced Coffee
Craving that exotic Summer Vacation? You can still enjoy a mini journey with every sip of this Iced Coffee Drink. Onyx Coffee Lab's Thai Iced Coffee combines your favorite spices, iced coffee and condensed milk. So get your passport ready and prepare for a mini journey with every sip. Bon Voyage!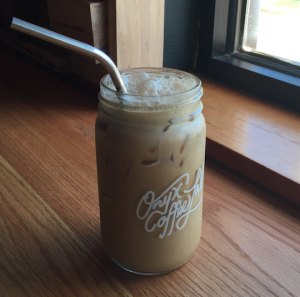 What you'll need:
9oz Cold Brewed Coffee. We think Onyx's juicy Sumatra Silimakuta is just perfect.
1 dash Cardamom Bitters
1 dash Almond Extract
1 dash Ground Cinnamon
1oz Sweetened Condensed Milk
Shake all ingredients with ice and strain into a glass with fresh ice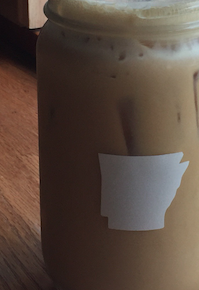 Arkansas Represent!
If you want something a bit less sweet than a Thai Iced Coffee but still a cold refreshing coffee drink, try a Frappe.
2. The Mouthwatering Mazagran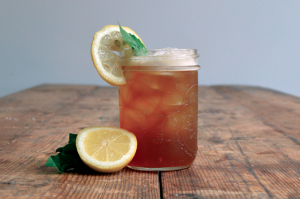 The Mazagran is a must have when it comes to Iced Coffee drinks. But just what is a Mazagran you ask? It's thought to be the first ever iced coffee beverage, invented in Algeria almost 200 years ago. The Mazagran then evolved (as delicious things do) into as an espresso/lemon/ice beverage. This Summer Ceremony Coffee Roasters have taken it up many notches and turned it into the Modern Mazagran; a delicious and insanely refreshing drink which is – best of all – easy to make at home! Cool mason jar optional…
What you'll need:
1. Coffee – we think Ceremony's Archetype Blend cold brewed at home is perfect for this bold beverage
2. Freshly made lemonade
3. Xanthan gum for thickening. Use just a tiny bit to start. Pro Tip: Having this around the house is super handy for making impressive cocktails too
4. Ice
5. Hint of basil
While sipping on your new favorite coffee beverage, be sure to check out Ceremony Coffee Roaster's instagram for even more mouthwatering coffee images. Cheers!
3. Ice, Ice Baby
Anyone in Nashville can tell you a perfect Iced Coffee is crucial for the summer months, and Crema Coffee shows us how it's done. Hint: it's easier than you might think and is sure to impress guests on the most sweltering of days, plus brewing hot water over ice really locks in the vivid flavors and aromatics.
You'll only need a few items – notably a Chemex, ice and some amazing coffee. We think Crema's Coproca Lot #5 will provide a fantastically balanced cold brew.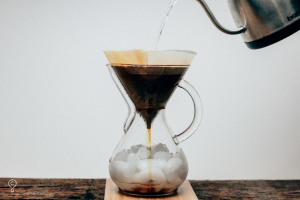 So what are you waiting for!? Follow their step by step instructions here: http://www.crema-coffee.com/brewing-guide-iced-coffee/
We hope you love our iced coffee suggestions for the warm days ahead. For more drink ideas, check out coffee cocktails to really shake things up 🙂
Want to learn about the best coffee in San Francisco? Or learn how to perfectly brew coffee at home or make an amazing cold brew coffee!