Get ready for Metric Roasters! MistoBox is bringing their awesome coffee straight from Chicago to your cup starting today. Metric won the Good Food Awards this year in the Coffee category, and it's obvious why. They aim to provide Quality Coffee to their coffee community, (which now includes you!) and noticeably take pride in the selection of the coffees they choose. Metric pays painstakingly close attention to how they roast their coffees and anyone who knows them, their story and their coffee is a '#1 fan' right off the bat.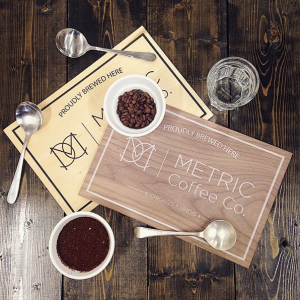 Metric believes that the best way to operate a business is to be honest, ethical and loyal to their friends. And as they'll tell you "We will stand by that any day!" Get ready to taste their coffee and become a believer in the Metric System.  Of coffee that is…
Be the first to bring Metric Coffee Co. to your home! MistoBox Subscribers
Want to learn about the best coffee in San Francisco? Or learn how to perfectly brew coffee at home!