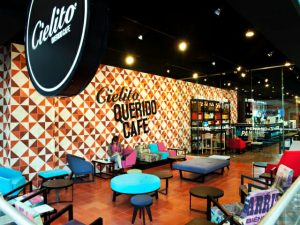 Cielito Querido Café in Mexico City  Cielito Querido cafe is cute as all heck, features mainly local food and coffee items (pan dulce anyone?) and is peppered with colorful pink and teal tiles, dark wood floors, an eclectic mix of fonts. Adding to the quirk is the 'anti Starbucks' tongue in cheek language that peppers their coffee cups…gotta love that.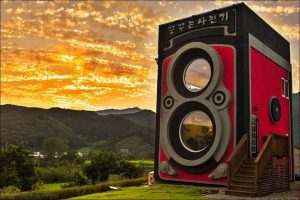 Dreamy Camera Cafe in Yangpyeong, South Korea  Does a coffee shop that is literally a huge replica of a camera count as "Blowing your mind?" Yeah we thought so too.
Forty Ninth Parallel in Vancouver  One word: Doughnuts! Okay, two words: Doughnuts & Coffee!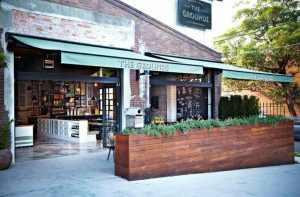 The Grounds, Alexandria, Australia  This Cafe has more than just delicious 'down under' coffee. The site hosts "a coffee research and testing facility, artisan bakery, luscious open garden of heirloom vegetables, fresh fruit, flowers and a small animal farm" When can I move in?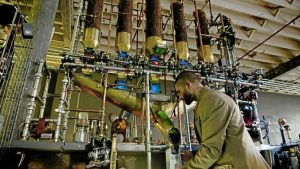 Truth Cafe, South America  The decor of Truth cafe is all metal, quirky and machines. In a word: cool. Fun fact – The cafe supplies many of South Africa's top hotels with its hand roasted coffee (done so in a vintage cast iron drum no less).
Read More