Thanksgiving is just around the corner! Whether you're hosting or the guest, we curated a list of must-have coffees for the holiday. Check them out below!
Ommagourd Blend from Quills Coffee
Turkey Trot from Colectivo Coffee
Fireside Blend from Ladro Roasting
Darker the Cherry from Portrait Coffee
Decaf Peru Tapir from Kuma Coffee

---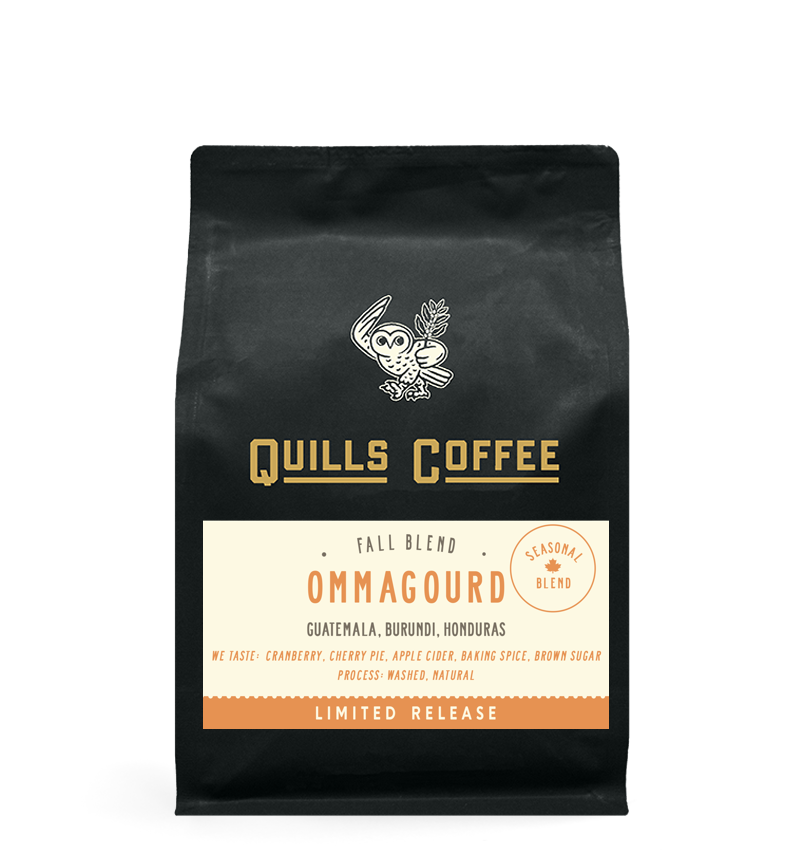 If you start your day off with a homemade slice of quiche on Thanksgiving like I do, I love to pair it with a bright and vibrant cup of coffee to kick those tastebuds into gear. You can't go wrong with the Ommagourd Blend from Quills Coffee. This fall seasonal blend boasts flavors that remind me of cranberry, apple, cider, baking spices, brown sugar, and cherry.
---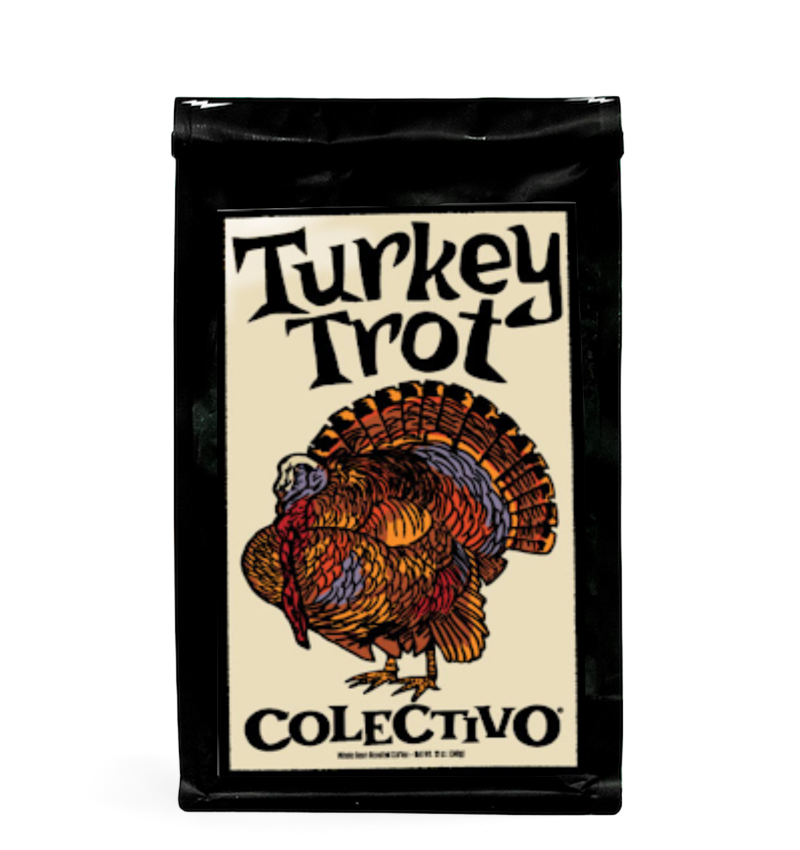 Thanksgiving prep can be a full day endeavor. You're going to need a reliable, comforting "all-day-drinker" to keep you fueled and inspired. Colectivo Coffee in Milwaukee, WI is known for their sessionable coffee offerings. Their Turkey Trot Blend was carefully crafted to save you from the food coma that is inevitable later on.  It's a balanced and complex cup with subtle notes of blueberry and roasted nuts. Sip it while you're cooking up a storm in the kitchen or right after the turkey coma hits.
---
Time for dessert! Whip out any of these three coffees listed below and you'll be sure to delight your guests. If you're not the one hosting, your heroism in providing the beans will likely bring appraisal.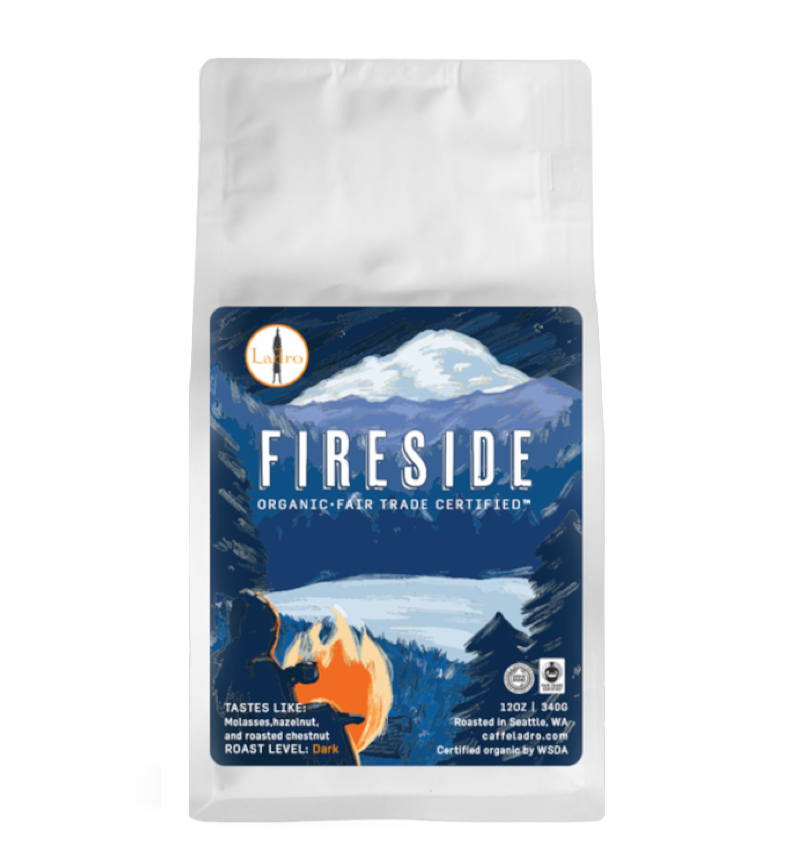 The Fireside Blend from Caffe Ladro is a dark roast blend that provides comforting tasting notes of chestnut and molasses. It will leave you excited for winter & the holiday festivities ahead.
---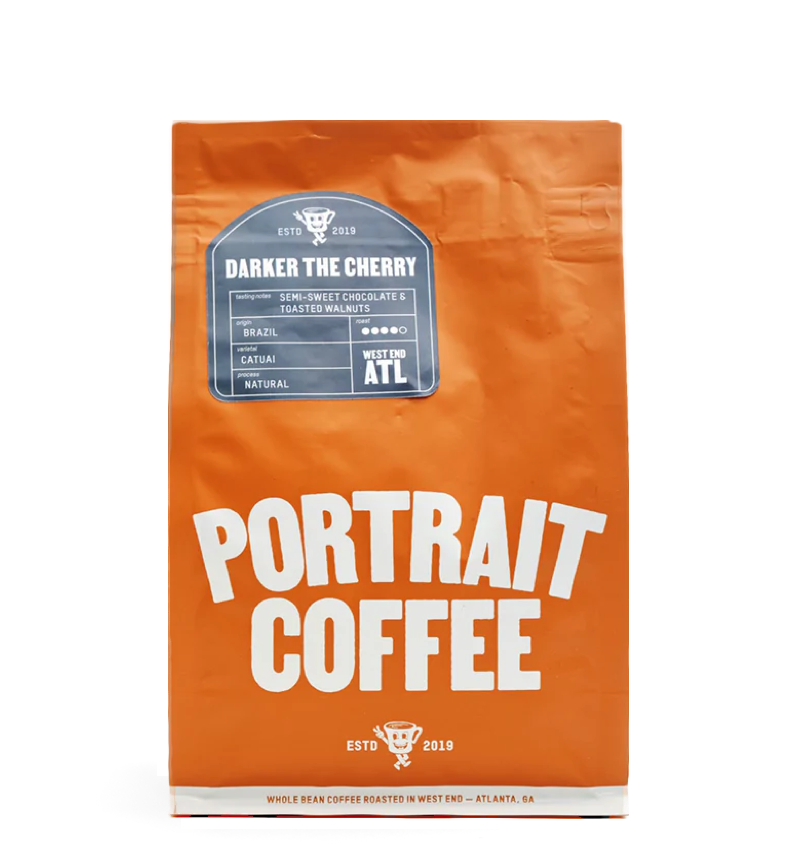 Another fantastic option is Darker the Cherry sourced and roasted by Portrait Coffee in Atlanta, Georgia. It pairs perfectly with any slice of pie of your choosing. Being a medium-dark roast with notes of chocolate and toasted walnut, it compliments the sweeter flavors of your pie so you can go in for a second (or third) slice.
---
Want to skip the late-night caffeine but still participate in the late-night coffee party? Try Kuma Coffee's Decaf Peru Red Honey.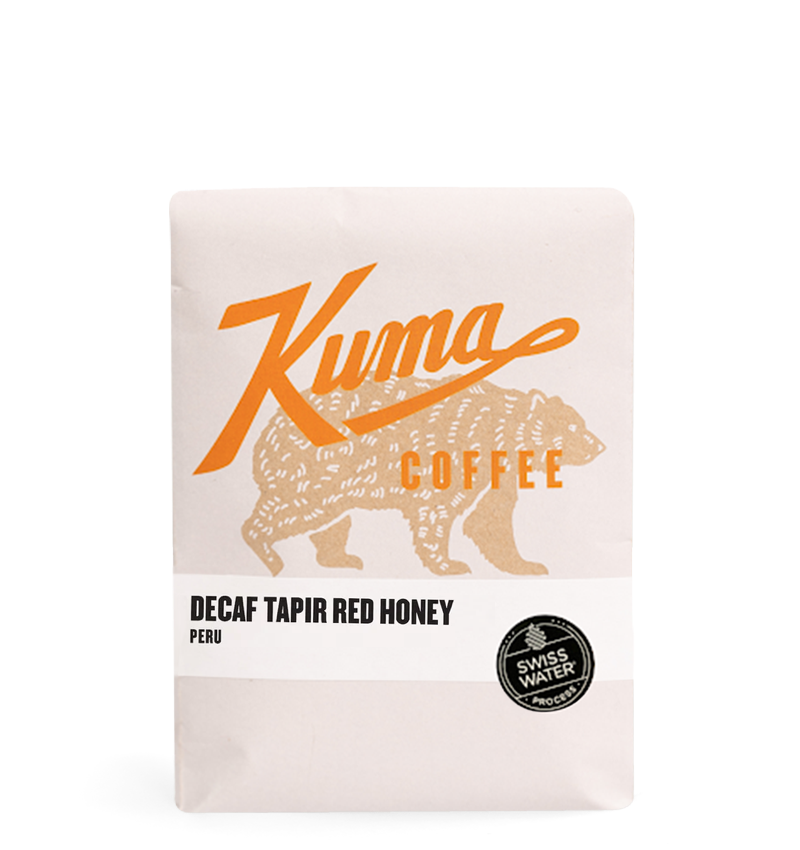 This coffee is our staff's favorite decaf at the moment! This unique red-honey processed decaf offers a raspberry-like acidity with a deep sweetness reminiscent of praline and cherry cola.
We hope you enjoy our selections for your Thanksgiving feast! We're wishing you all a joyful celebration with your loved ones. You got this!