Arizona has a special place in my heart because Mistobox got its start there almost four years ago. We were based in Phoenix for the first couple years of the MistoBox story, so although there isn't near the coffee selection we currently have in San Francisco (our new hometown), there are still some Phoenix cafes that are near and dear to my heart.
Here are my guide to the best coffee in Pheonix.
When it comes to good coffee in Arizona, Cartel Coffee Lab sets the bar. Winner of many accolades, including Best Coffee in Pheonix, Arizona from Business Insider, Cartel is always my first stop when I'm back in Phoenix. With our friend Paul Haworth at the helm roasting and sourcing coffee, they regularly push the bounds of specialty coffee in Arizona. There are four locations to visit in the Phoenix area – their original shop in Tempe, Scottsdale, downtown Phoenix, and if you have a layover in Phoenix, be sure to hit up their location in the Phoenix airport.
Best place for coffee and work.  Not only does Cartel have my favorite coffee in Phoenix, they also had great space to work. Their Tempe location is especially large with lots of tables for workspace.
Address: 225 W University Drive / 1 N 1st Street / 7124 E 5th Avenue
____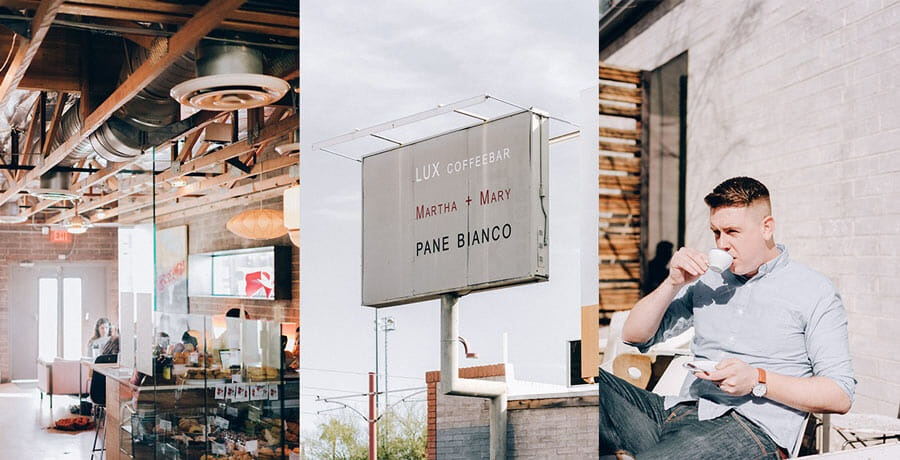 Lux is all about the hip vibe. It might, in fact, be the hippest place in all of Phoenix. It's a great place to post up with your macbook and a latte and take in the whole scene. In addition to the coffee they roast in house, they also have a great cocktails, pastries, and food offerings.
P.S. And while you're there, please pop next door to Pane Bianco for the most life-changing sandwich you've ever had.
Best place for vibing.  If you want a cool spot to meet up with friends, this is the place for you.
Address: 4402 N Central Avenue
____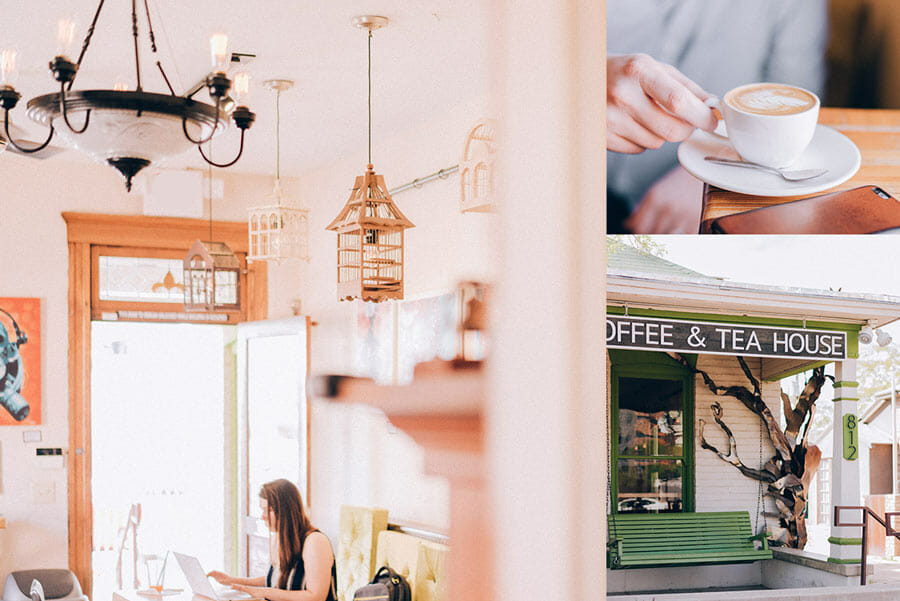 Located in a historic 1904 house, Songbird was always my favorite among a smattering of cafes along Roosevelt Row in downtown Phoenix. The atmosphere is cozy, with comfy couches to lounge, and the baristas are always really friendly and knowledgeable. Plus, it's one of the only places in Arizona to get Nitro coffee.
Best place for relaxing. This is the place to go if you're looking to settle down and relax with a good cup of coffee.
Address: 812 North Third Street
____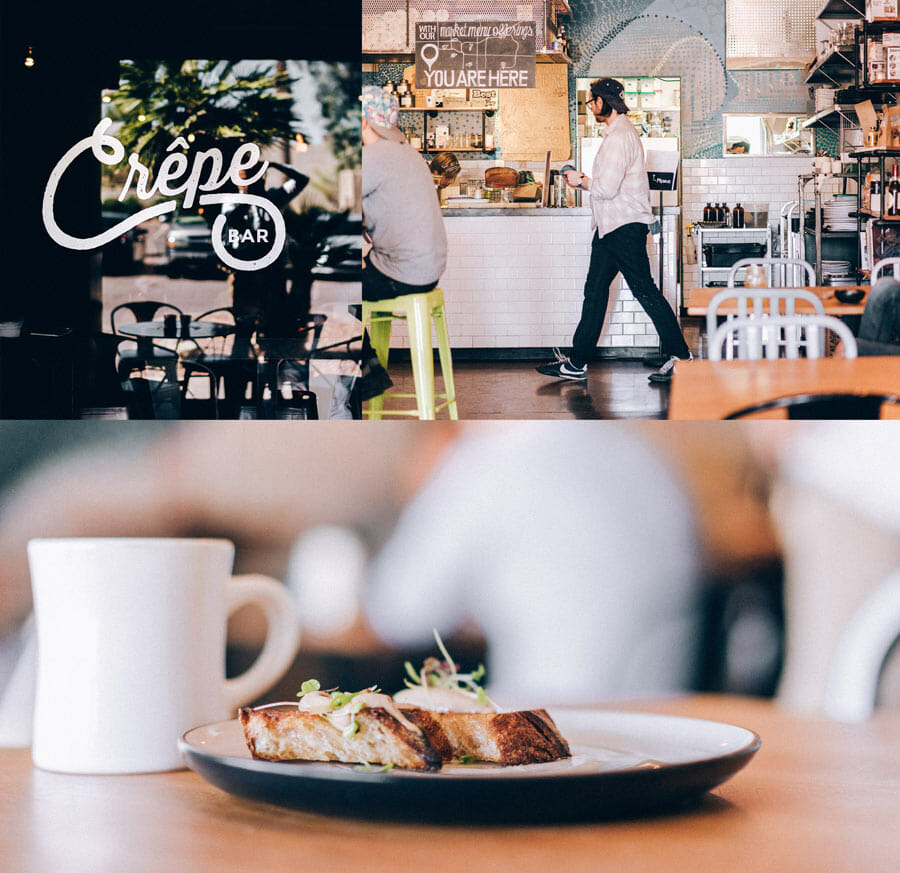 Although this is not a cafe in the traditional sense, Crepe Bar is a restaurant that places a huge emphasis on their coffee program. Serving Heart Coffee, they have trained baristas ready to serve up any coffee or espresso drink. Not to mention, the food is some of my all time favorite in Phoenix.
Best place for food + coffee.  If you're looking for a delicious bite to go with your coffee, I would recommend Crepe Bar every time.
Address: 7520 S Rural Road
Want to learn about the best coffee in San Francisco? Or learn how to perfectly brew coffee at home!