"I'm a big believer in getting your day started the right way, and for me, a great cup of coffee is a crucial variable in that equation. As a coffee lover and adventure seeker, I've always found joy and fascination in discovering new roasters, trying new blends and learning about the team behind the coffee."

Connor Riley | Co-founder & CEO, MistoBox

Natlfuence® is a platform for top business leaders, entrepreneurs, and innovators to share their paths to success and help empower like-minded movers and shakers to follow in their footsteps.
[Natfluence] How and why did you create MistoBox?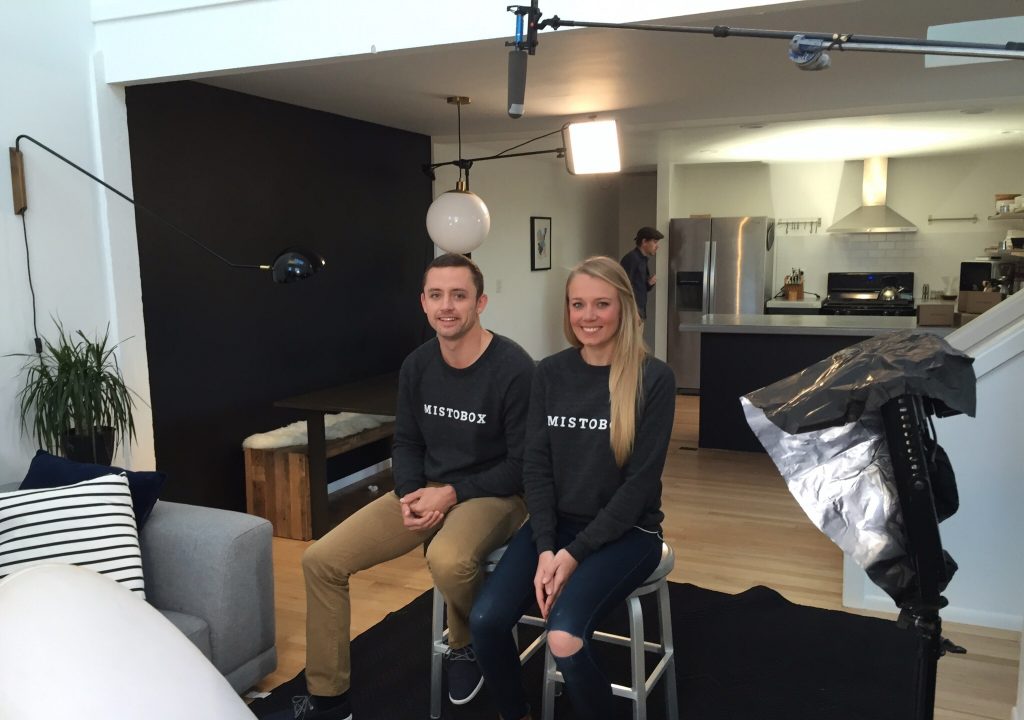 [C. Riley] MistoBox got its start in a pretty unconventional way. It all began as part of a school project at the University of Arizona, and I had no prior work experience whatsoever. At this time (2011), the subscription commerce business model was just beginning to emerge, and this was a model I knew I wanted to pursue.

From there, I identified businesses I thought were experiencing success with this model, and then tried to nail down some consistent characteristics about the products/industries they served. In every case, these products were daily consumables, non-perishable, lightweight (affordably shipped) & in a fragmented market. Everything about these characteristics screamed coffee, and that's how the concept for MistoBox was born.

After graduation in May 2012, we were off to the races. We had a successful Kickstarter campaign, then appeared on ABC's Shark Tank a few months later where we received investment from Mark Cuban. This gave us all the capital we needed to get going, and 7 years later we still haven't had to seek any additional investment.
What is your best tip for leading and motivating others?
While every individual is unique and responds to different things, there are a couple of techniques that I think are universally effective. Being completely honest and transparent is priority #1. Leading by example and positive reinforcement are two others that I think are extremely important motivators.
Career advice for entrepreneurs and startup founders?
First, always do your best. You can't do anything more than that. Work hard and give it everything you can. Second, be decisive and focus on prioritization. As a business owner, you are faced with countless tasks and problems each and every day. Naturally, we want to solve all of them, but that simply isn't possible. You need to be decisive, quickly prioritize the problems, then execute a solution.
What does Connor Riley do best?
Identify and solve problems in efficient ways. In a nutshell, that's what business is. Every day you're faced with a series of problems, and you're constantly prioritizing these problems and creating solutions.
What makes you the best version of yourself?
Being optimistic and prioritizing fun above all else. If you're not having fun, you're not going to be the best version of yourself.
Biggest Success?
Appearing on ABC's Shark Tank and receiving an investment from Mark Cuban.
Motto?
Knowledge is power.
Favorite People/Role Models?
Jim Riley (my dad, entrepreneur, restaurateur), Jason Fried (CEO of Basecamp, author), & Naval Ravikant (CEO of angel list, philosopher). All three are extremely clear thinkers and take a long-term and unconventional approach to business.
Favorite Places/Destinations?
Cabo San Lucas. I love to fish, hang at the beach, and eat Mexican food.
Favorite Products/Objects?
My golf clubs, fishing rod, and MacBook. All give me endless access to joy and knowledge.