A few years ago we wrote a blog post on hosting the perfect brunch. Because of the times we live in with social distancing and as more of us live farther away from our loved ones. We wanted to update our guide to walk you through how to host a virtual brunch just as successfully. Whether you want to help celebrate a friend's birthday, an anniversary, spend time with your family, or just see your friends, a virtual brunch is an excellent way to get your loved ones together and enjoy each other's company. And it's easier than it sounds- we promise.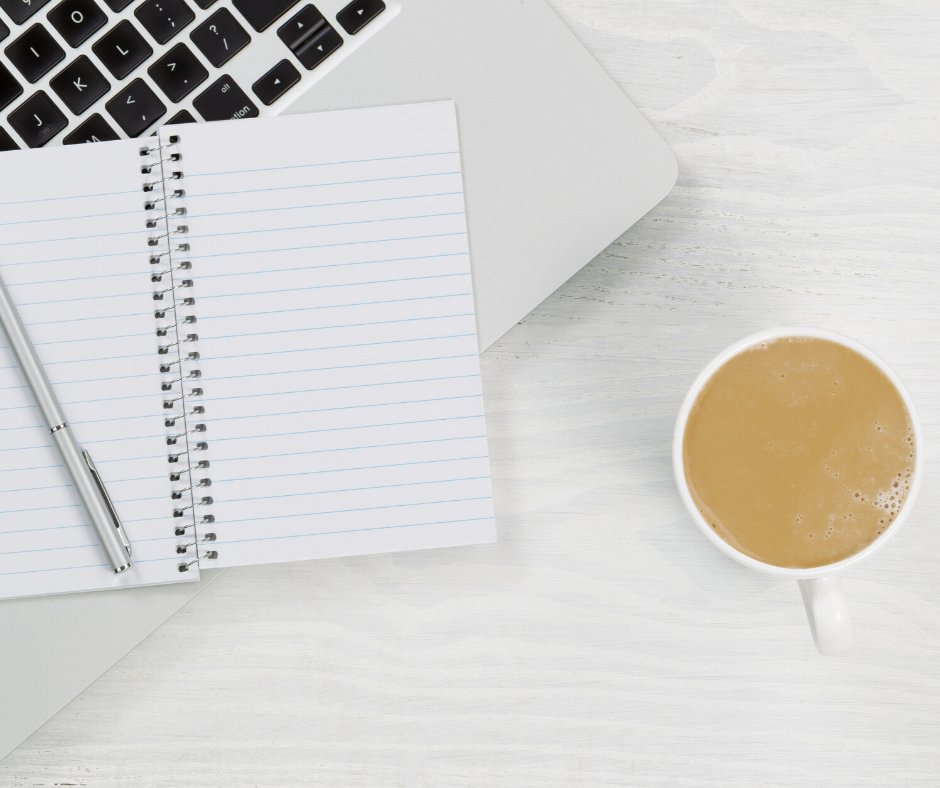 Initial things to Consider to Host the Perfect Virtual Brunch 
Preparation is key, so we've outlined all the things you'll need to think about up front. Just make sure you're giving yourself and your guests plenty of time to prepare. Below are the key planning elements you'll need to have a game plan for:
Choose a date- Again, give yourself enough time. The most basic of virtual brunches can generally be put together within a week. We'd recommend giving yourself and your guests at least 2 weeks to put all the pieces together for special occasions or elaborate affairs.
Choose your virtual platform- The best part of a virtual brunch is seeing and hearing all of your loved ones, and some virtual tools are more conducive to natural conversation and connection than others. We suggest trying HouseParty, Google Hangouts, or Zoom. Each has its pros and cons, but the important thing to consider when choosing a platform is will everyone you're inviting know how to use it? Most have great videos that'll walk you through how to use the basic features that you can send out to your guests. If you're really worried, you can send a reminder to test out the technology beforehand. No one wants to spend 10 minutes of their brunch trying to help someone unmute themselves.
Plan a dress code- We know this sounds kind of ridiculous and maybe no one you're inviting to virtual brunch will want to wear pants (and we can't blame them), but if you feel inspired it can be fun to have an off the wall dress code. Whereas you'd probably have no one show up to your real-life brunch wearing any of these things, virtual brunch is a fun opportunity to get people to wear something they might never wear in public. Here are some fun dress codes to consider:

Back of the closet: Wear something that's been sitting in your closet for a long time because you have nowhere to wear it to. Virtual brunch is the perfect occasion!
The ugliest thing you own: You can count on this option to be a fun one and provide some entertainment.
Formal: Everyone usually has a formal item they wore once, but likely won't ever wear again. Think bridesmaid's dresses or old prom attire. It might not be the most comfortable option, but it can be very fun to see.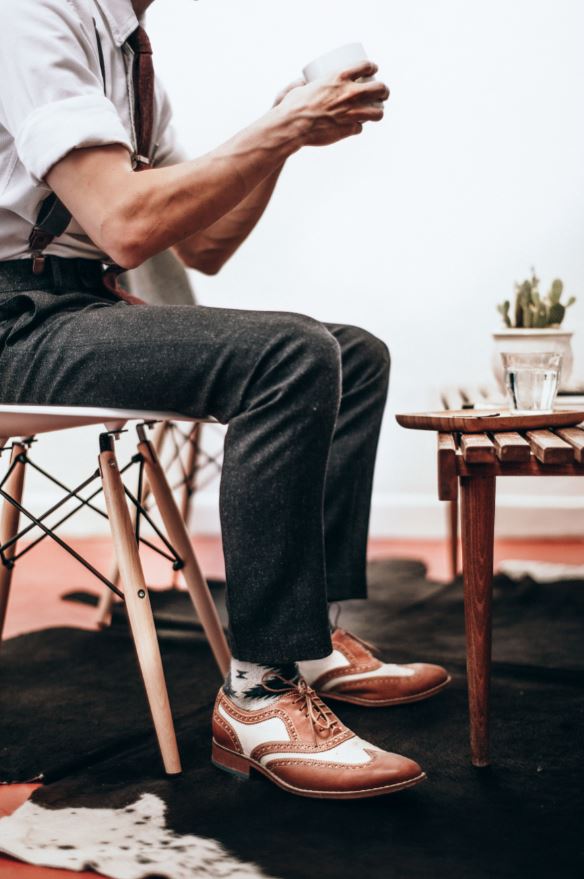 Send fun Evites- As soon as you set the date and have the details decided above, use a service like Evite or PaperlessPost to send out electronic invitations to your guest list. Be sure to include a calendar invite so everyone has it on their schedules and can easily reference the Evite for details. This will save you time replying to people individually with questions they will inevitably have.
Food & Beverage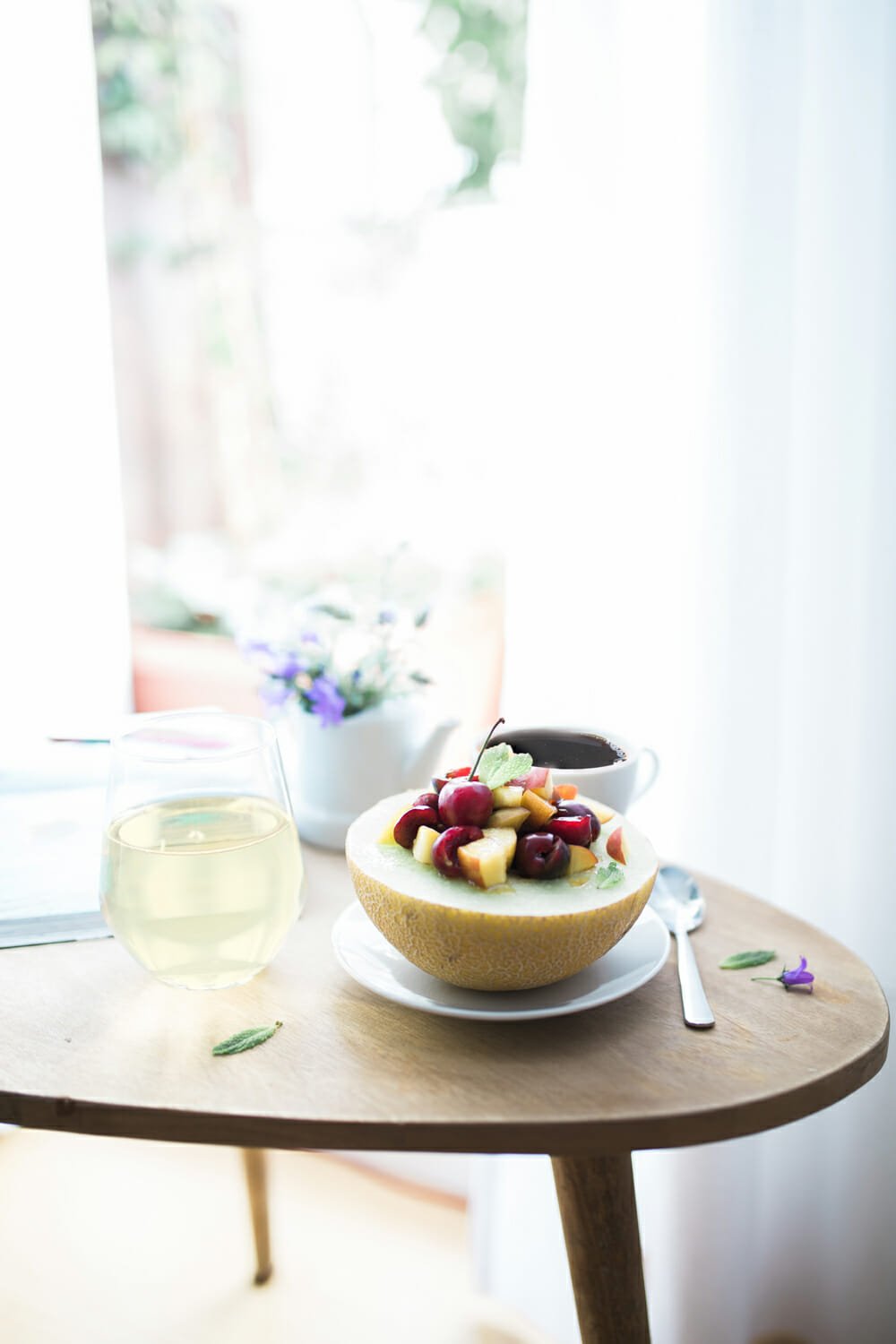 It would be a sad brunch indeed without food and drink. Make a plan for yourself and suggest to your guests what everyone should prepare focusing on the key ingredients.
Cook something up… or not! Virtual brunch is unique in that you won't be cooking for everyone (yay!), but you'll want to help your guests plan something if you can. The great thing is that there are as many options for how you can do this as there are coffees in our shop– just find one that works for you. A few options for how to handle a food menu depending on the type of host you have the capacity to be right now:
The adventurous host: For people with a little more time and energy available, try finding a recipe you think everyone will like with ingredients people are somewhat likely to have or be able to get easily and send it out with your evite. This is a nice option because it can be a way to try a new recipe together and discuss it. Also, if you and your guests so desire you can virtually cook together as well. It's a great way to get more quality time with your loved ones and (possibly) have more fun cooking. Just be sure if you go with this option and cook together everyone does the prep work ahead of time so there's not a lot of chopping and pans banging in the background.
The "less is more" brunch crowd: If you and your crew are looking for something a little lower touch in the kitchen, order out. If you're all in the same general area you can suggest everyone support and order takeaway from a local restaurant. For people brunching over farther distances, everyone can do their own thing, but it can be fun to suggest the type of cuisine. Sushi brunch anyone? Get crazy.
The generous host: For those looking to do something nice for a special occasion, consider sending food via a favorite local restaurant directly or send them credit on Doordash or Uber eats. Everyone will remember and appreciate the brunch where food was sent directly to their door.
The mixed bag brunchers: Is your brunch group all over the map? Are some willing to do a little more and others want to do the bare minimum? Let everyone do their own thing. There are probably a lot of different eating preferences in your circle and people with different bandwidths right now. Virtual brunch makes it easy for everyone to cater to their own dietary restrictions, preferences, and desired effort level. Suggest how to handle food, but keep it flexible.
Now make it caffeinated. For us, coffee is a staple of any good brunch, but oftentimes different guests have different preferences. What's great about virtual brunch is that each guest can prepare whatever kind of coffee they like, however they like it. Whereas if you're brunching in person you might have to order a variety of coffees (Like a single origin, blend and an espresso) and prepare it differently for your espresso lovers and your french press people. Now each guest can find the best coffee for them and prepare it how they like. Here are some coffees we are loving for brunch right now:
The Organic Colombia Inza Belen from Kickapoo coffee roasters is a spectacularly bright light roast with stonefruit and citrus notes that come across beautifully.
The Smith Bridge Blend from Brandywine coffee roasters makes a great medium-dark option with a pleasant nutty, sweetness.
The Vero Espresso from Mela coffee roasting company is a hugely popular choice for those looking for a dark and smoky espresso blend.
Up the ante with cocktails. This will depend on your group and the occasion, but for many people, brunch is all about the cocktails. Your options here are as wide and varied as your choices for food and coffee, so be willing to let everyone do their own thing based on preferences, but it's fun to suggest a recipe for everyone to make and send it along with the menu recommendation. We're big fans of coffee cocktails which are ideal for brunch. For now, most of us don't have the option of a face to face reunion, so even a small thing like drinking the same cocktail or bottle of wine can help us feel closer to each other.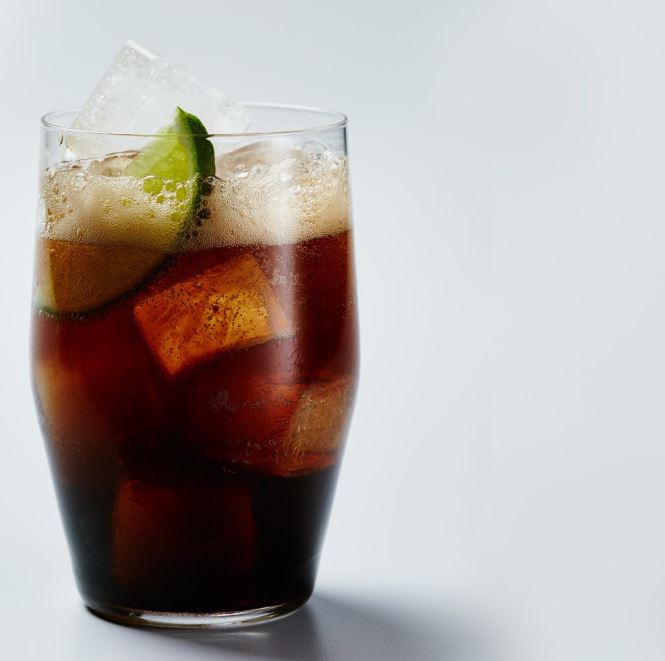 How to set the scene for virtual brunch
While you don't need to spend a lot of time setting a beautiful table for 10, you'll still want to set a nice place for yourself to ensure you're ready to brunch. Here's how:
Find a good spot to set up your computer that's near an outlet, has great lighting, and where you won't have anyone walking behind you unknowingly.
It's nice to face something pleasant to look at over your computer, but that's not distracting.
Let anyone you live with who is not joining know that you're going to be busy.
Raise your computer on top of some books to create good alignment in your neck, feature you at a more flattering angle, and possibly better show the lovely brunch you just made/ ordered for yourself in front of you.
If you want to have a bit of fun with your guests and are using Zoom, you can have guests turn on a fun background like the one below which can be easier than cleaning your space.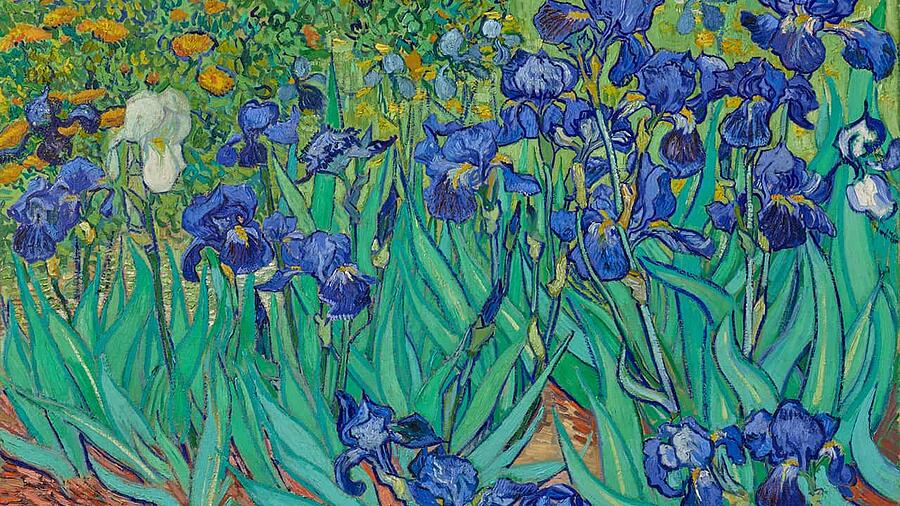 How to connect at virtual brunch
The entire point of all of the above planning is to create an intentional place and time where you can catch up with and connect to people you can't physically be with right now. Don't spend all your time planning the when, where, or how and forget to think about how you'll connect with each other. With an in-person brunch, there is a natural flow to conversations that can be hard to recreate virtually. Especially if you'll have a larger group, it'll be a challenge to engage everyone through your superior hosting skills alone. As a host you'll need to do some of the work here to facilitate, but if you plan a structure to help everyone connect and have a good time you'll be able to take a lot of the pressure off yourself and enjoy your company more.
Have some conversation starters prepared. Maybe you'll have naturally flowing conversation with few awkward silences, but in case things don't quite go that smoothly it's great to have a list of either personal topics or use a couple of icebreakers. It can be as simple as questions like how is everyone doing while social distancing or ask what people are binge-watching. If you're planning a Mother's day brunch, have everyone go around and say their favorite memory of the lady of honor. If you're planning a less formal event with people who may or may not know each other very well there are great questions you can ask the group to better get to know each other and have some interesting discussions.
Have a special guest. Some farms that are suffering from changes due to COVID-19 are getting creative and offering farm animals to spice up your virtual get-togethers. Why not invite a goat or llama to your brunch?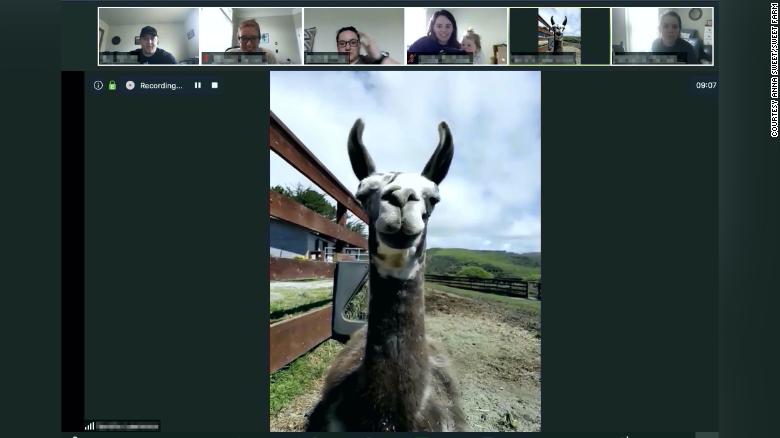 Turn brunch into an article club. It's like a book club, but instead of committing to a 300-page book, everyone reads the same article and the group discusses it. Lots of great content is being created at this time. It's a great way to commit to reading something in-depth and talking about it with your friends and family. It can be an opinion piece, good news, something a-political, or about a new trend in business. Whatever will be interesting to you and your brunch guests.
If you've got a playful group there are a lot of options for online games to play virtually.
Popcorn it to each other. If doing a round-robin, where the group is asked to respond to a question, have a "popcorn policy." This is where the person who answers last says the next person who should go. This will help avoid having 30% of your brunch be an awkward silence.
Brunch is amazing and while we're living in a time where it's harder to do, we are also seeing a lot of people make time for each other in ways they haven't had space to before. Virtual brunch is a great way to enjoy some quality time with the people we love, regardless of where we currently are.
Happy brunching!