Pack your bags! We're road-tripping down the west coast to highlight all of our favorite roasters along the way. We'll share their newest coffee arrivals, including cold brew and iced coffee offerings, to spark a refresh of flavors this summer. Don't worry; we'll have your favorite road trip games & tunes, so just strap in and enjoy the ride 🙂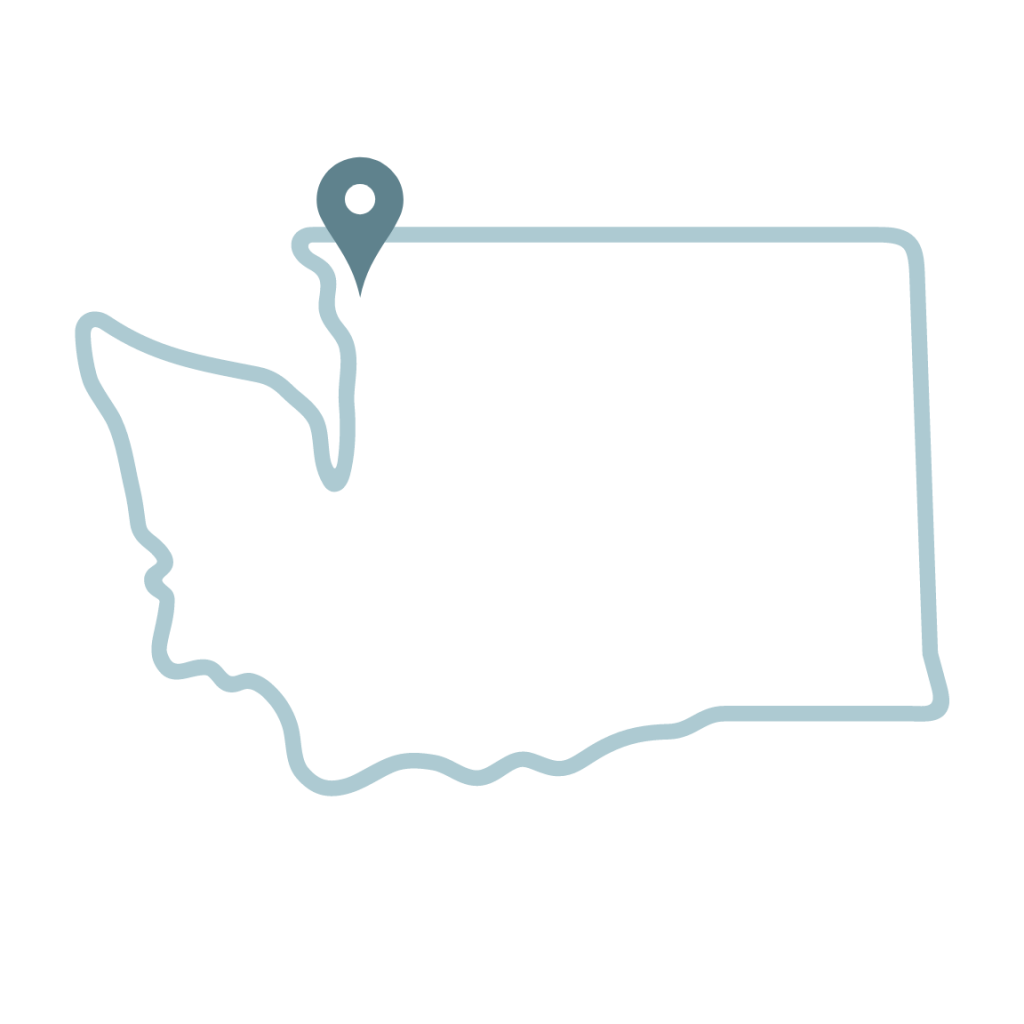 First stop, Bellingham!
☑ Visit Tony's Coffee
☑ Visit Camber Coffee
☑ Cruise Mt. Baker Highway
☑ Waterfall hike
☑ Ferry to San Juan Islands
☑ Whale watching
Tony's Coffee
📍 2033 Division St, Bellingham, WA 98226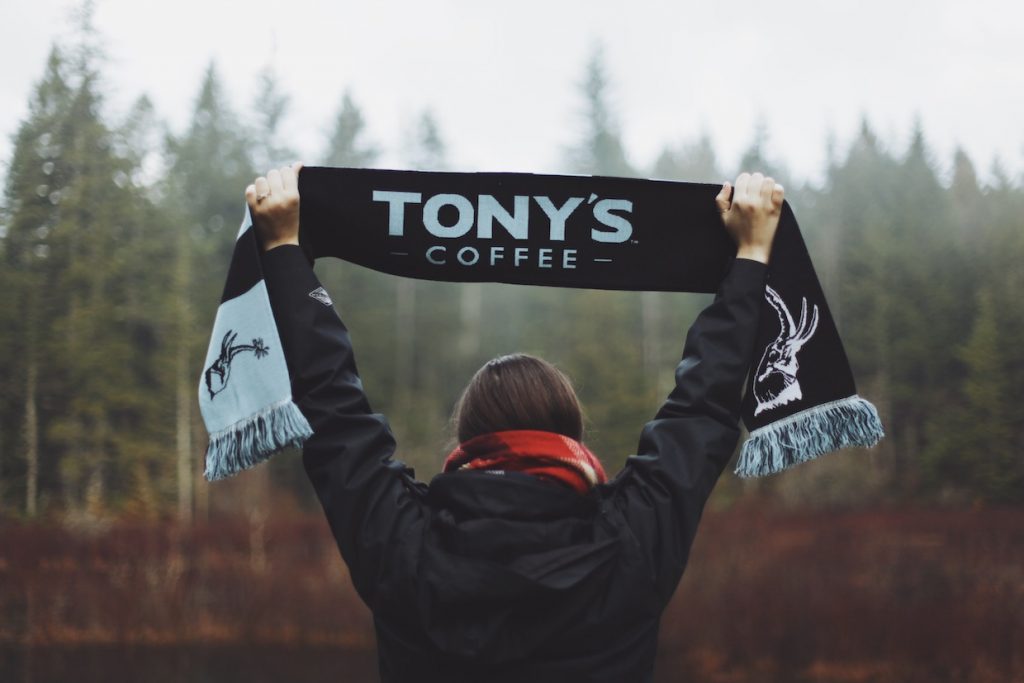 We're kicking off our road trip up in Bellingham, Washington, located 2 hours south of the Canadian border in the beautiful Pacific Northwest. Lush landscape, views of the Pacific Ocean, and a rural "Up North" feel set the stage for delicious coffee. Tony's Coffee has been around since 1971, so you could say they're an expert in the coffee world (and they've still got it!) They were named Roaster of the Year by Roast Magazine in 2021. Hear it from Tony's: Why Bellingham is best!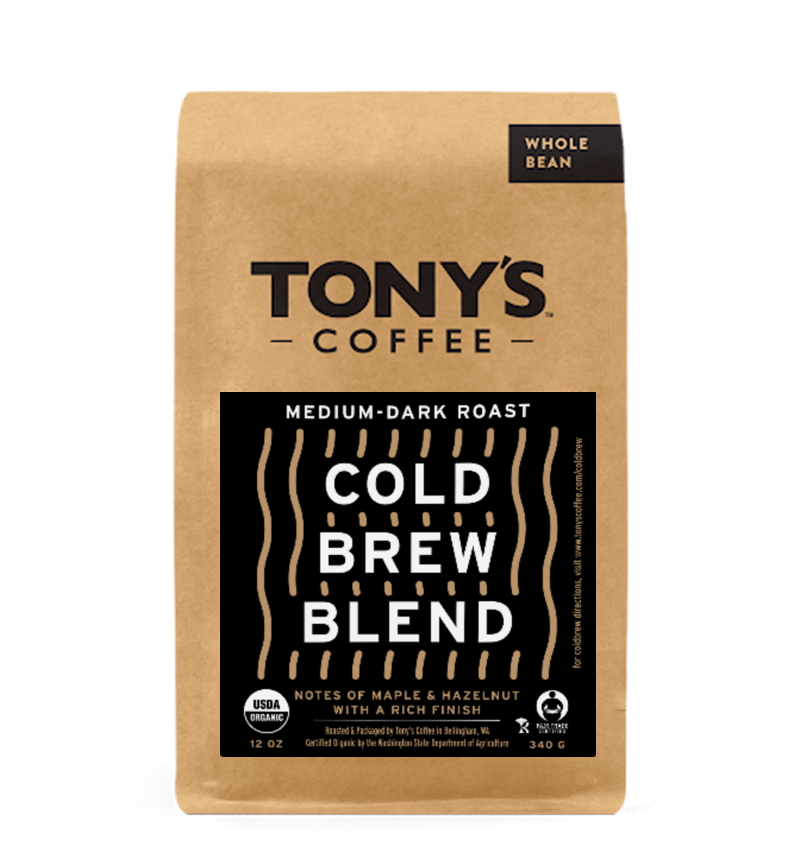 We're sipping on their rich, decadent, and organic certified Cold Brew Blend. This darker roast offers toasty caramelized notes of maple and hazelnut, perfect served with milk or straight over ice.
Camber Coffee
📍 221 West Holly Street, Bellingham, WA 98225
Our next stop is Tony's sister company, Camber Coffee. We hit up their flagship café located at 221 West Holly Street, Bellingham, WA 98225. We absolutely love this stop for its bright 1920s prohibition-style cafe that not only roasts fantastic coffee but also offers delicious options for breakfast, lunch & a full wine menu. Sign us up!
Camber was founded in 2015 by three Specialty Coffee experts and has since been named the Best Coffee Roaster by Food & Wine magazine, Thrillist, & others. Camber is one of Mistobox's 2021 Golden Mug Winners (decided by you all)!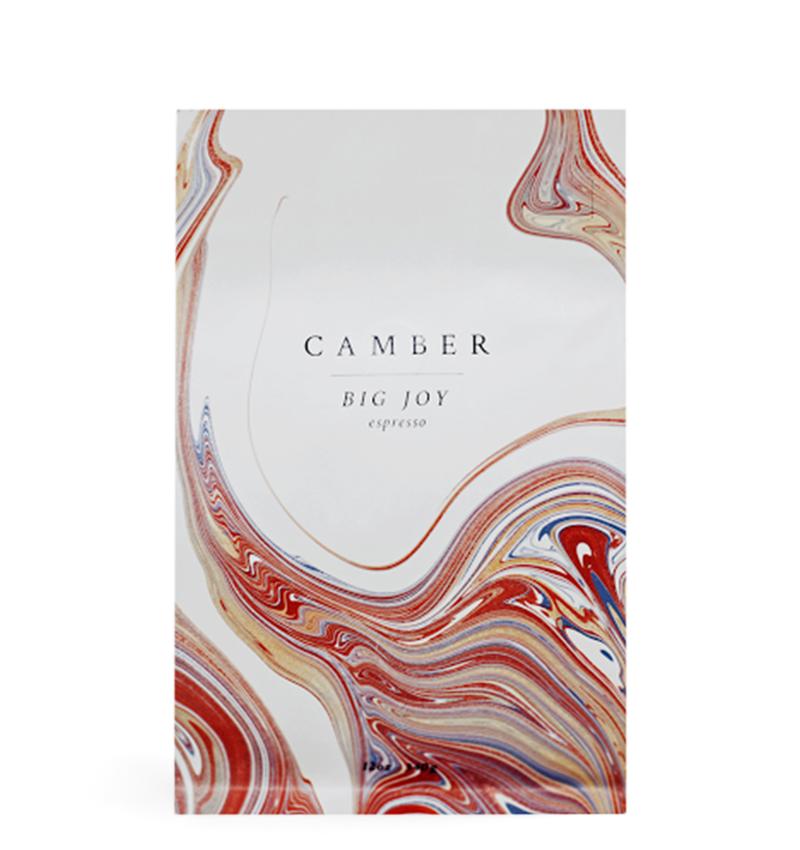 We recommend trying out one of their newest additions: The Rwanda Horizon, which offers caramelized flavors like toffee and molasses that are rounded out with notes of orange, spice, and ginger.
---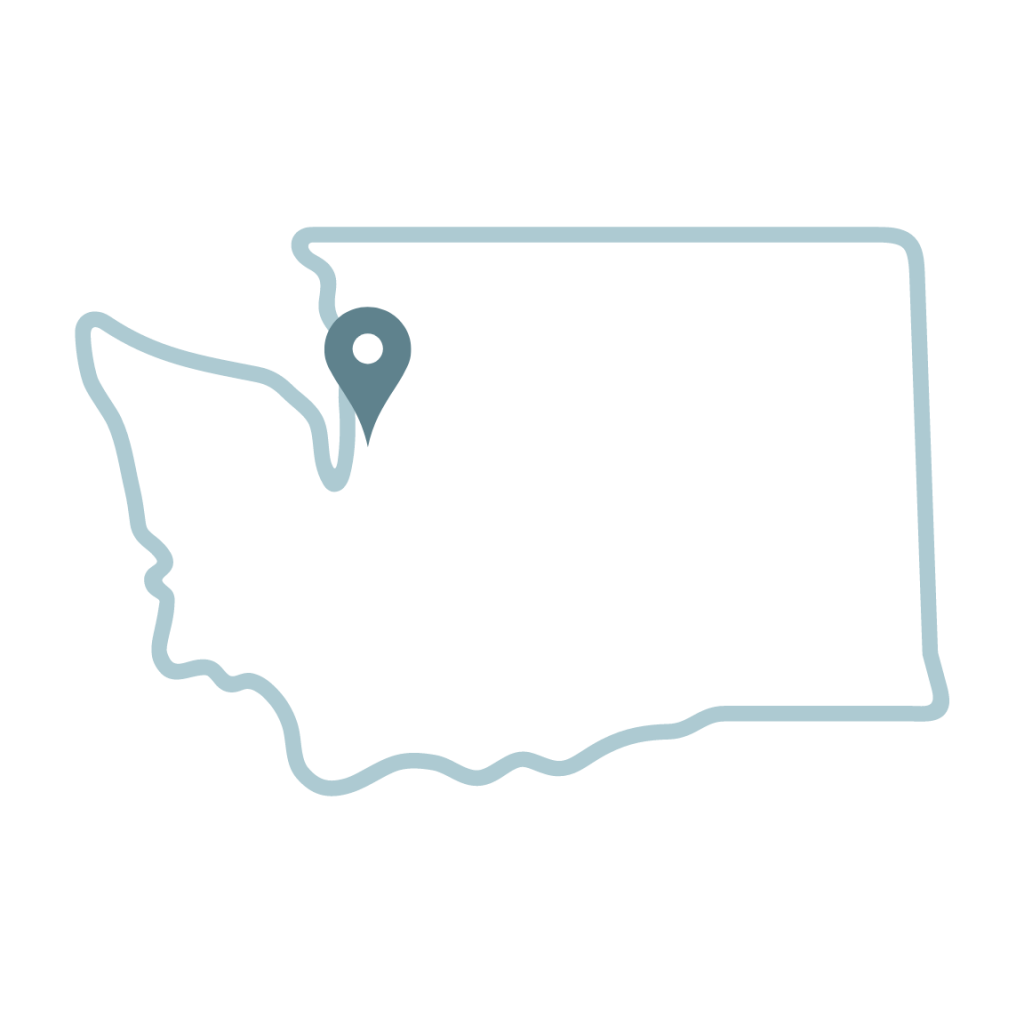 Next stop, Seattle!
☑ Visit Ladro
☑ Visit Caffe Vita and walk to Kerry Park
☑ Sip Kuma's Sun Bear
☑ Grab Zoka beans
☑ Farmers Market
☑ Walk & swim Greenlake
☑ Take the ferry to Bainbridge
Ladro Roasting Company
📍 2205 Queen Anne Ave N Seattle 98109
An hour and a half south of Bellingham, you'll find yourself in Seattle, where Ladro Roasting Company has been at it for over 20 years! They started roasting in their flagship store located at 2205 Queen Anne Ave N Seattle 98109, which is still thriving today. This cafe is artsy & quintessential in the heart of the historic district of Upper Queen Anne. Grab your summer coffee drink & baked goods and check out the fun boutiques nearby. We enjoyed grabbing an early morning espresso & heading to Hauteyoga down the street to start our day. You can find their cafés scattered across Seattle. Before heading to the Fremont Sunday Farmers Market, we hit up their Fremont location.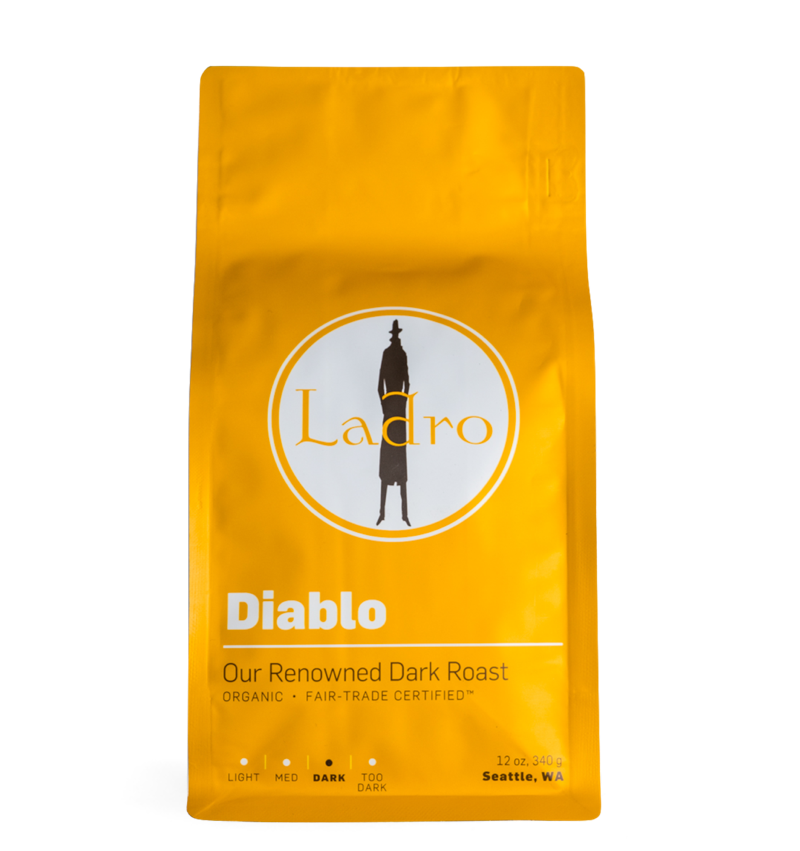 Their tried & true coffee is their Diablo Blend, a certified Fair Trade and Organic dark roast which features flavors like brown sugar, walnut, bitter-sweet chocolate, and smoky notes with a round, full body.
Caffe Vita
📍 813 5th Avenue North, Seattle, WA 98109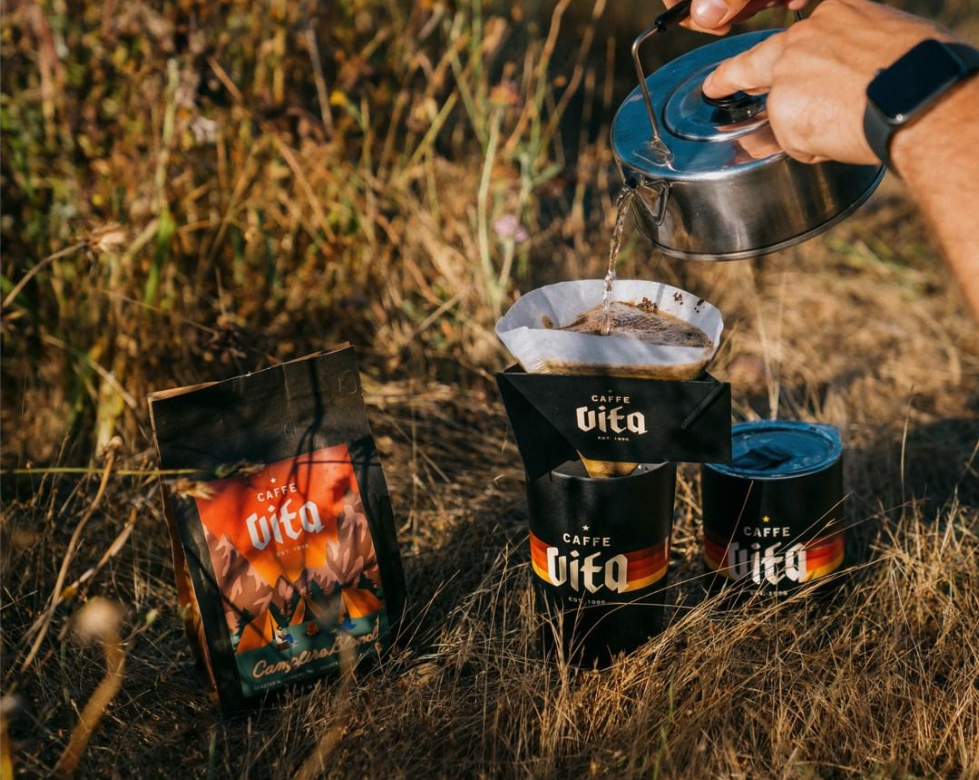 Another Seattle staple lies at the bottom of Queen Anne hill on 5th avenue. Grab a coffee at Caffe Vita's first café and head to Kerry Park for sweeping views of the Space Needle and the Seattle skyline.

Caffe Vita is a pioneer of the Farm Direct movement, meticulously sourcing the best coffee available while developing long-term, mutually fruitful relationships with coffee growers in more than 11 countries. Caffe Vita has been roasting coffee in Seattle since 1995 as an independent & locally-owned company. From their beginnings at the base of Seattle's Queen Anne neighborhood, they now operate 13 cafes throughout Seattle, Portland, New York, and Los Angeles. We grabbed their summer Campfire Blend to brew on the road.

Kuma Coffee
📍 3401 Thorndyke Ave W #100, Seattle, WA 98119
Interbay, another fun suburb in Seattle, is not too far from Upper Queen Anne. Here you'll find Kuma Coffee's roastery located just off the train tracks at 3401 Thorndyke Ave W #100, Seattle, WA 98119.
Kuma Coffee started in Peter Mark's garage in 2008 and coined its name from the Japanese word for 'bear' – also the name of Peter's sheepdog. Some of our favorite seasonal coffees reign from this small-batch roaster which sources directly from the coffee farmers themselves.
Although they're known for their vibrant and complex single-origin offerings, be sure to try their Sun Bear Iced Coffee Blend this summer. This combination of coffees creates a unique harmony of refreshing flavors that are perfect for enjoying cold, as an iced coffee or cold brew, with notes of chocolate, berries, grape, floral notes, and intense sweetness.
Zoka Coffee
📍 2200 N 56th St, Seattle, WA 98103
Roasting its first batch back in 1996, Zoka Coffee has been a Seattle staple for decades. Focused on Direct Trade and community development, you can feel good about every cup you enjoy. We love grabbing a cup of joe at this location and taking a stroll around Greenlake on a sunny summer day.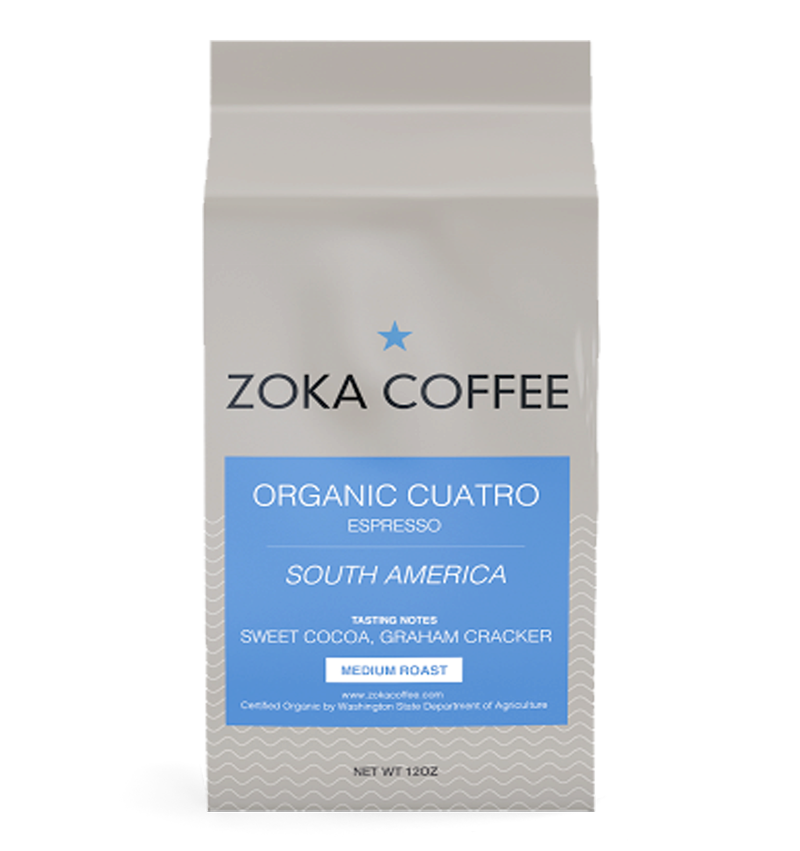 Try out one of their Top Rated espressos: Espresso Cuatro. We love it as an iced oat milk latte because of its interesting tasting notes that produce a syrupy, full-bodied espresso. The cup is rich and comforting, with notes of chocolate, nuts, and graham cracker.
---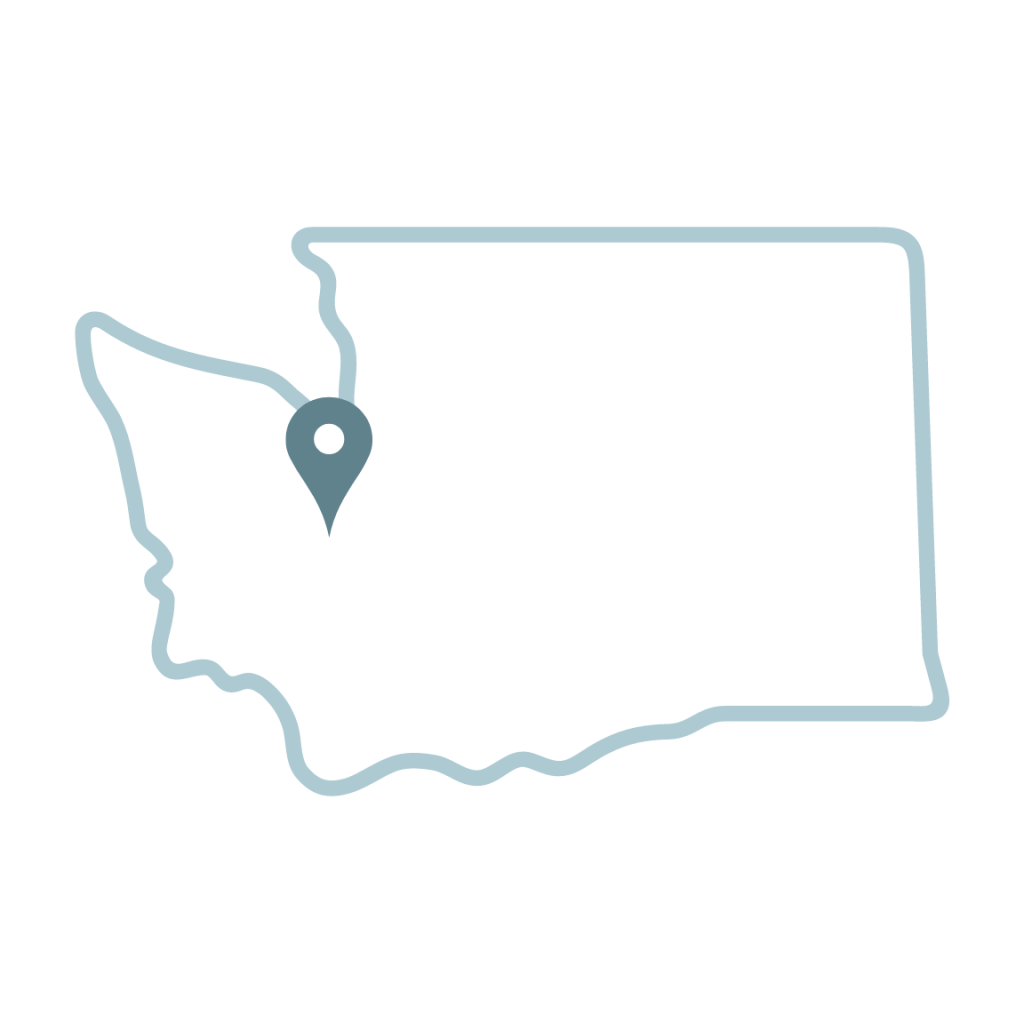 Tacoma & Olympia
☑ Dillanos
☑ Olympia Coffee
☑ Kayak Puget Sound
☑ Visit the state capital
☑ Concert at the Tacoma Dome
☑ Fresh Seafood lunch
Dillanos Coffee
📍 1620 45th Street E Sumner, WA 98390
South of Seattle, just outside of Tacoma, is a coffee wholesale roaster that knows how to have fun.
Dillanos coffee started from the ground up in 1994 and was named after the owner's son, Dillon. They've since grown into a national wholesale retailer due to the consistent and delicious taste of the beans they source & the way they roast. Dillanos has received numerous awards throughout the years, including Roast Magazine's "Roaster of the Year" and, most recently, roasting the winning coffee used in the United States Barista Championships. The Seattle-Tacoma area is lucky to have them as a local wholesaler that started out as a coffee cart in front of the well-known grocery store, the Sunshine Mart. Their mission is to serve the customer & community first, which is apparent when visiting their cafes. We dig their motto, "HELP PEOPLE. MAKE FRIENDS. HAVE FUN!"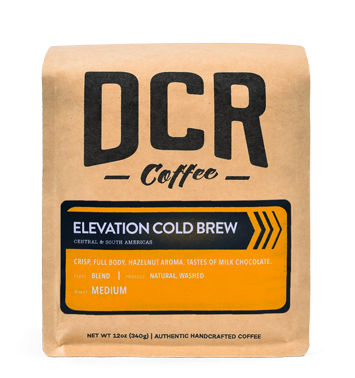 We're chugging their seasonal Cold Brew offering, the Elevation Cold Brew. This coffee offers flavors of natural sweetness like brown sugar, vanilla, hazelnut, and chocolate. While intended for cold brew, we think this coffee tastes great no matter how you choose to brew it!
Olympia Coffee
📍 600 4th Ave. East Olympia, WA 98501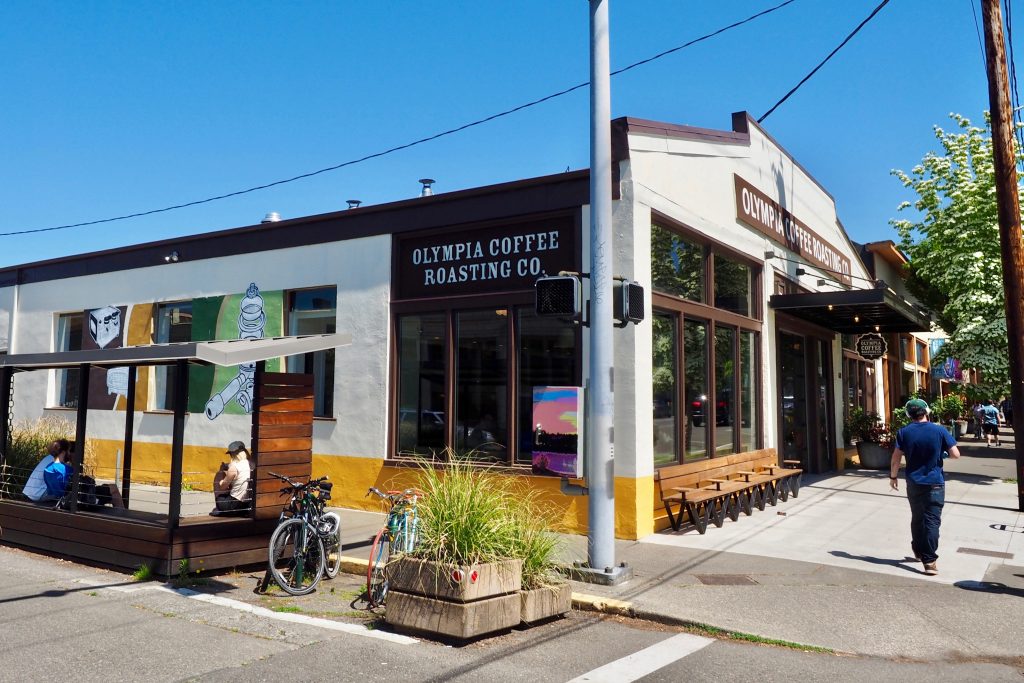 Heading further south on the 5, we reach the capital. In this town, you feel like you're about to star in a new Hallmark movie. And in this movie, you're going to meet your next hometown fling at Olympia Coffee, located at 600 4th Ave. East Olympia, WA 98501. Olympia Coffee is prideful of its strong relationship with farmers and direct trade partnerships. This allows them to source some of the best and most unique beans around the world.
Just 46 miles northwest is the entrance of the Olympic National Forest, which is a must-adventure. We grabbed a couple of bags for the road including their Morning Sun Blend which brews beautifully on the Aeropress.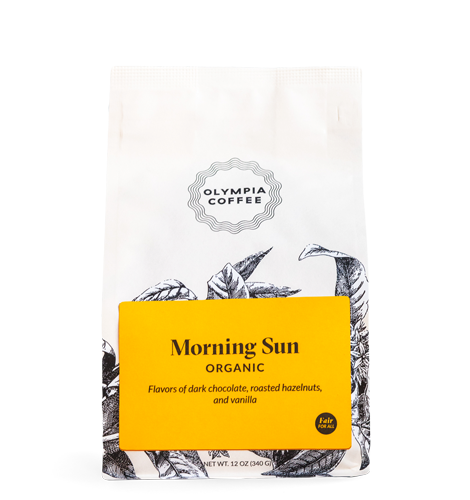 Olympia's Morning Sun blend is extremely reliable and ideal for your morning filter/drip brewing methods. It also makes an exceptional cold brew as the temperatures rise and you are looking for something to serve over ice.
---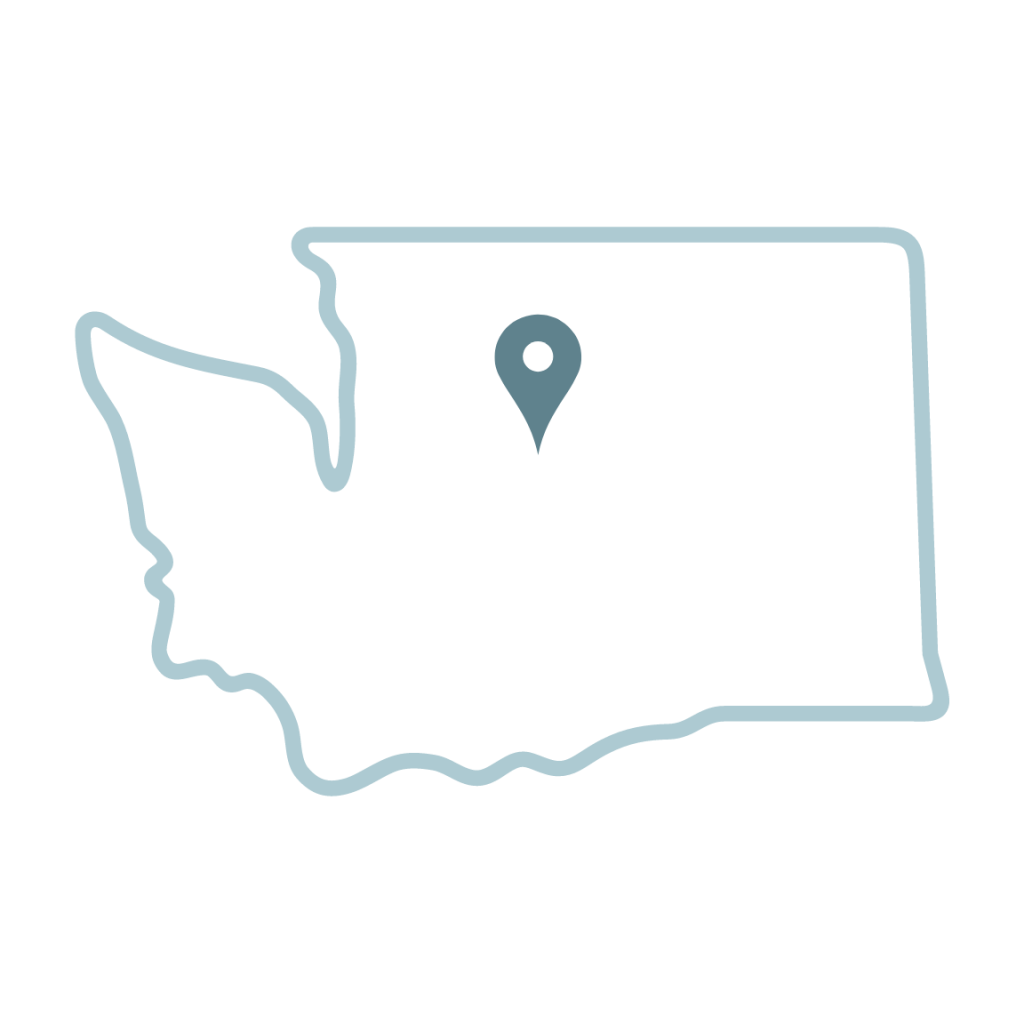 🏔 the Cascades
☑ Mela Coffee
☑ Swim in an Alpine Lake
☑ Visit Leavenworth
☑ River rafting
☑ Hike, mountain bike, rock climb
Mela Coffee
📍 17 N Wenatchee Ave Wenatchee, WA 98801
A few hours east of the capital sits Mela Coffee's flagship roastery. Located at the foot of the Cascade Mountains along the shore of the Columbia River, this beautiful spot turns into a fun little local music venue. Since 2007, Mela has been inviting customers to expand their understanding of coffee by continually improving the art and craft with which they hand roast coffee in small batches.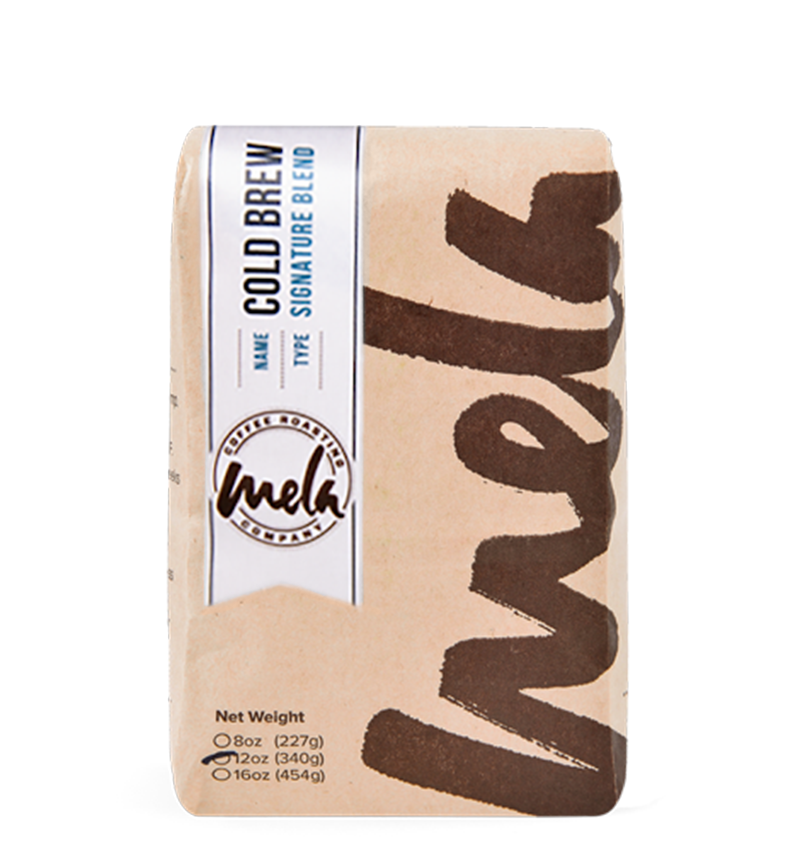 Mela's Cold Brew Blend is brewed at room temperature for around 16 hours, diluted to taste, and served over ice. The result is extremely smooth, rounded, and subtly sweet, with notes of cacao nibs, maple syrup, and pecan pie. It's the perfect drink for a quick trip through the mountains. Choose a hike followed by a quick dip in the river!
After some time spent in the mountains, swimming in the lakes and rivers, we're making our way south into Oregon. Let our summer coffee collections be your guide. Crank up the dial. You're listening to Mistobox FM.
Our Summer Roadtrip Continues: OREGON
Our Summer Roadtrip Continues: CALIFORNIA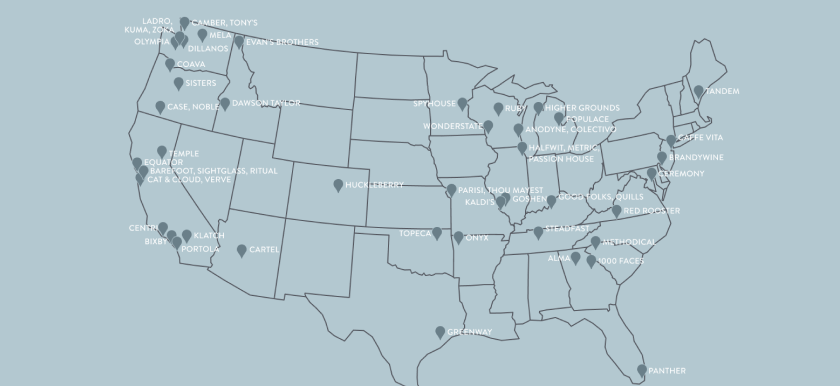 Be sure to check out our DIY refreshing summer coffee recipes. Or learn more about How to make the best cold brew and iced coffee. Missing any equipment? Shop drip coffee or espresso machines + grinders.