With temperatures climbing, a hot cup of coffee doesn't always hit the spot in the morning — unless you're weird, like us. We've collaborated with Clive Coffee to bring you four Summer DIY coffee drinks that are easy to make at home.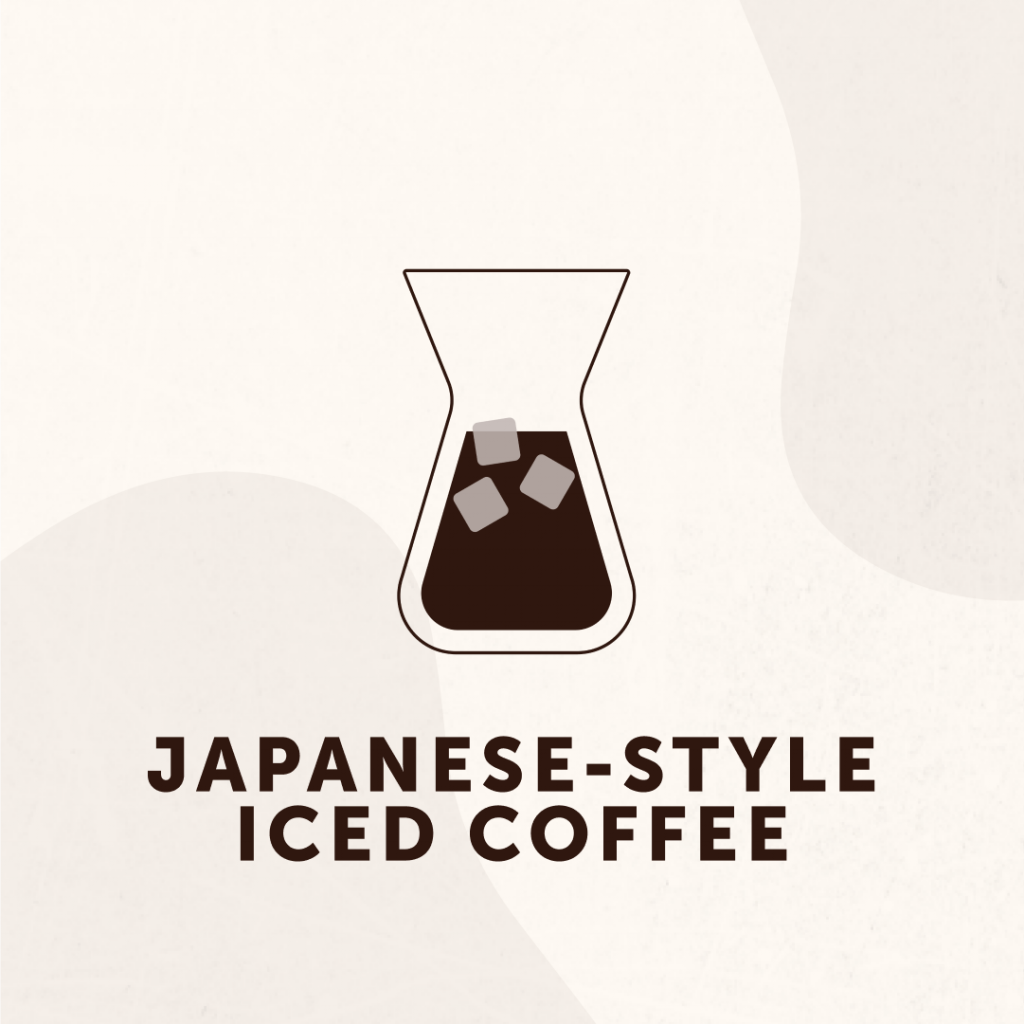 Japanese-style iced coffee or "flash chilled coffee" is by far our favorite way to drink coffee in the Summer. It makes for a clean, smooth, crisp cold coffee. To make iced coffee this way, you'll use less water and add ice to your decanter or coffee pot. A typical pour over recipe calls for one part coffee to about 15 parts water. For this method, you'll use one part coffee, 9 parts hot water, and 6 parts ice.
What is it:
Japanese-style iced coffee is our favorite way to drink coffee in the Summer. It makes for a clean, smooth, crisp cold coffee. It's made by brewing strong coffee directly over ice.
What you'll need:
Any pour-over of your choice (we like using a Chemex or V60).
Filters (preferably paper, for a clean taste).
Coffee scale
Kettle
Filtered water
Freshly ground coffee
You can also make this using an automatic coffee brewer.
How to brew Japanese-style iced coffee:
Boil roughly 400g of filter water.
Grind 35 grams of coffee on a medium/fine setting.
Rinse your paper filter with hot water and discard the water.
Add 200g of ice to your decanter.
With your rinsed filter in place, add your ground coffee.
Pour 70g of hot water over the ground coffee and stir to fully saturate the grounds.
Let it rest for 45 seconds.
Pour 230g of hot water and allow a few minutes to brew.
Discard the filter.
Swirl to combine and melt the remaining ice.
Pour over fresh ice and enjoy!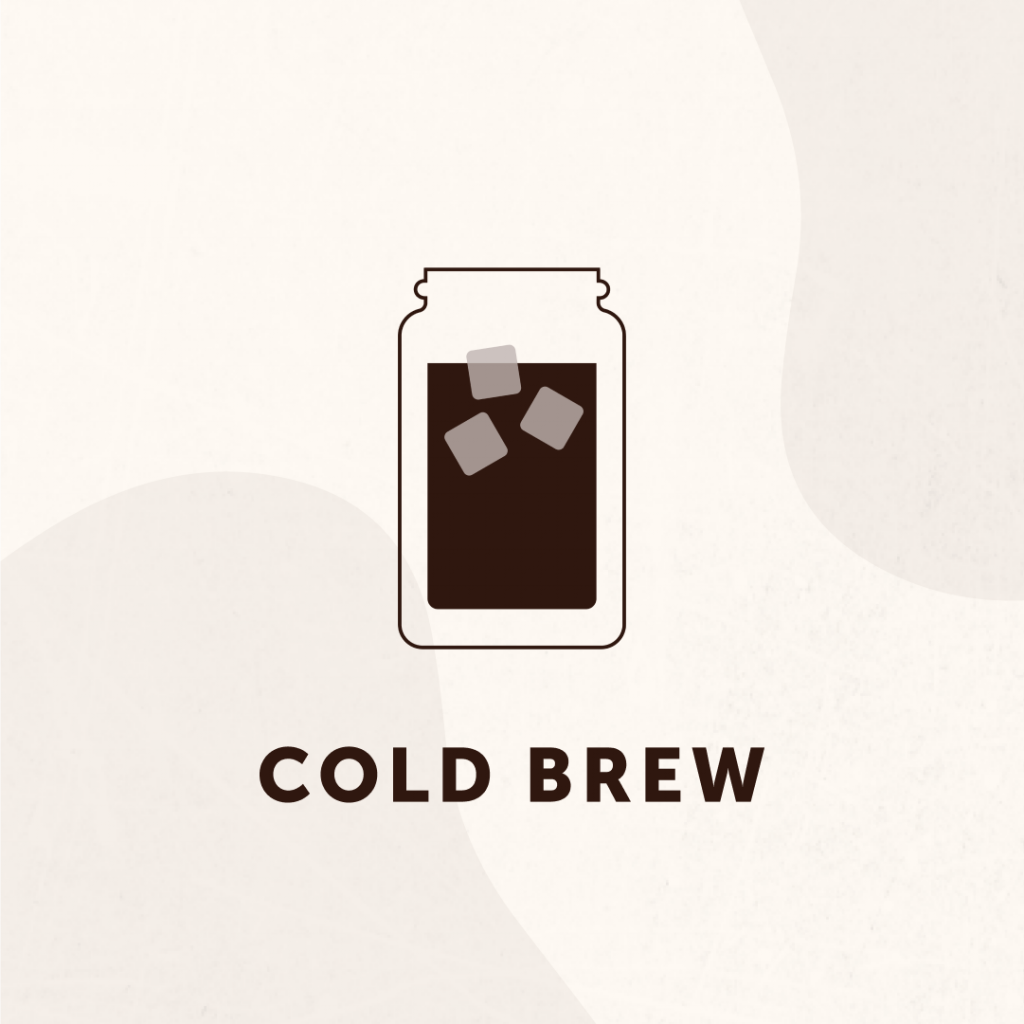 Cold Brew differs from iced coffee as it's brewed with cold water for 24 hours and makes a concentrate to be mixed with equal parts water. One of the easiest ways to do this is by using the Hario Cold Brew Bottle. You can also make it with a few things you may find around your kitchen.
What is it:
Cold brew is a highly concentrated coffee made using cold water and steeping for up to 24 hours. Mix equal parts cold brew and water for the rich, syrupy, bright Summer drink.
What you'll need:
2 Mason jars (this recipe requires an 8-cup mason jar)
Cheesecloth
Strainer
Large measuring cup or bowl
Coffee scale
Kettle
Filtered water
Freshly ground coffee
How to make cold brew:
Coarsely grind 100g of coffee and pour into the mason jar.
Add 1000g (4 cups) of cold water over the fresh grounds.
Steep overnight. Minimum of 12 hours to 24 hours.
Once steeped, place your cheesecloth over the strainer and the strainer overtop the measuring cup or bowl. 
Pour the cold brew over the cheesecloth to strain.
Discard the coffee grounds.
Pour it into a fresh mason jar and store it in your refrigerator for up to one week.
To serve, mix equal parts cold brew, cold water, and ice.
Also, check our article how to make the best cold brew with a "hot bloom" technique.
Affogato in Italian means "drowned." What's drowned? Ice cream! This is a shot of espresso over ice cream.
What it is: An affogato is a shot of espresso poured over a scoop (or two, or three) of ice cream.
What you'll need:
A double shot of espresso (made on an espresso machine with freshly ground coffee. Need help getting this part right? We got you. Check this link.)
Ice cream
Whipped cream (if you want — why wouldn't you?)
A serving cup + spoon.
How to make an affogato:
Place a scoop of your favorite ice cream in a cup or mug.
Pull a double shot of espresso.
Pour the espresso over top of the ice cream.
Add whipped cream and serve with a spoon.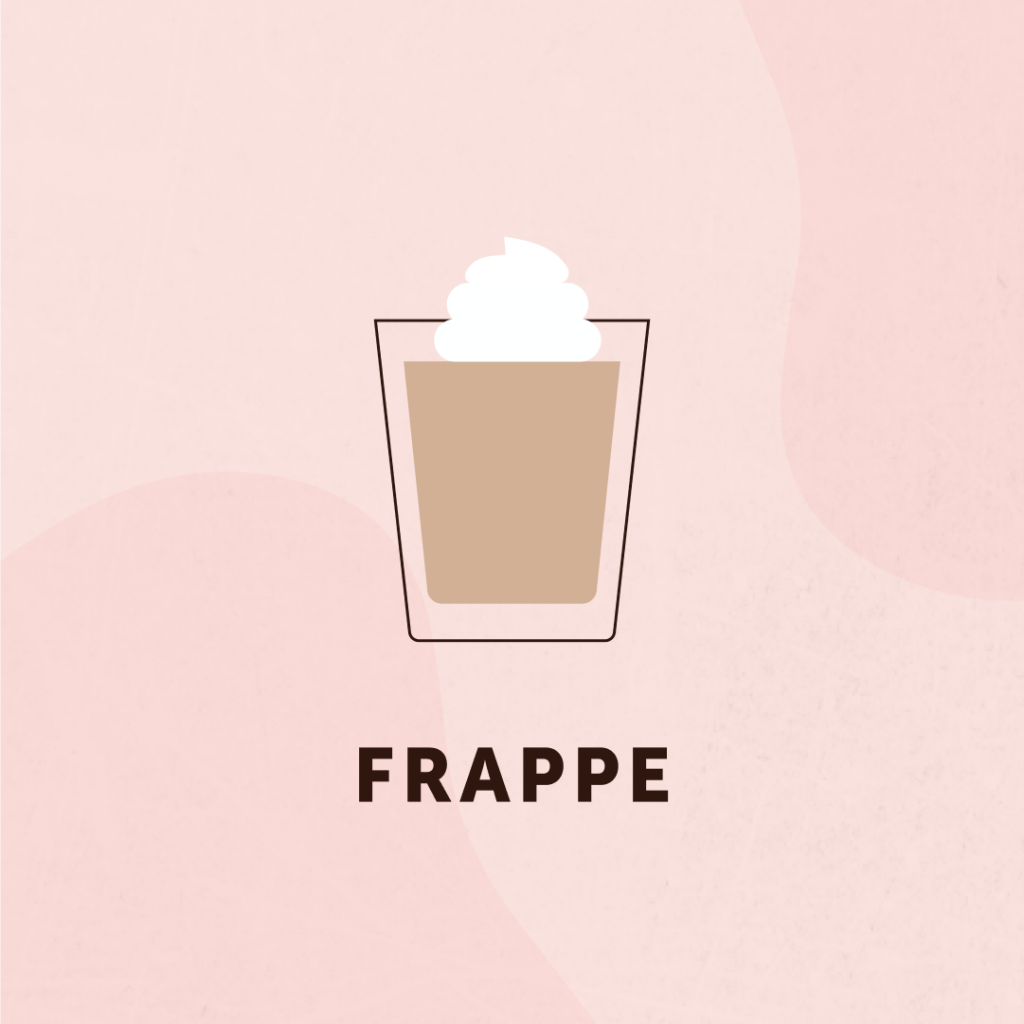 Frappes or Frappuccinos got their fame from Starbucks. These iced, blended drinks are typically made with a creme or coffee base. Frappe powder consists of sweeteners, flavoring, and emulsifiers that make it highly sweet, and give it a creamy consistency. If you are after a traditional frappe coffee beverage, we'd recommend one of these powders: Ghirardelli Frappe Mix or DaVinci Gourmet.
When making a blended frappe at home, you can get close to that beloved Starbucks-style Frappuccino without buying powder. However, this will result in more of a slushy/icy consistency and less creamy, but you're more likely to have this on hand. 
What is it:
A Frappe is an iced drink that has been shaken, blended, or beaten. They are most known for Starbucks' Frappuccino as a sweet, blended drink. Frappes can be creamy or slushy — in Italian, Frappe means milkshake.
How to make a Mocha Frappe:
Add the following to a blender:
2 ounces of espresso or cold brew concentrate
2 cup ice
1 ounce chocolate sauce
1/2 ounce of sweetener
1/3 cup milk
Top with whipped cream and caramel sauce.
Shop our Cold Brew & Summer Seasonals Collections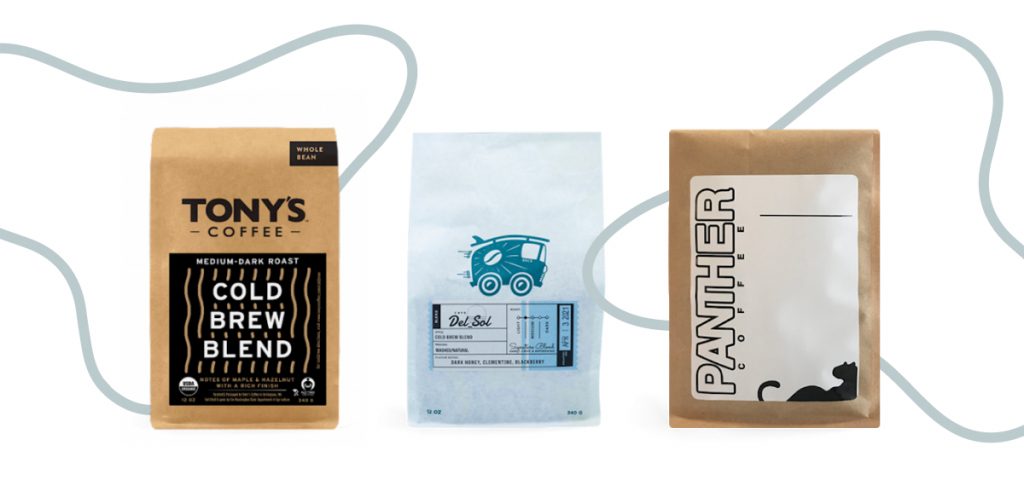 Shop Mistobox's Cold Brew Collection and Summer Seasonals Collection for the best coffees to use for these DIY summer recipes. Take a deeper dive and learn more about How to make the best cold brew and iced coffee.
Missing any equipment? Shop drip coffee or espresso machines + grinders.