MistoBox is excited to bring you the First Annual Golden Mug Awards!
The Golden Mugs are chosen by the most discerning panel of them all, our customers! We have aggregated a year's worth of customer reviews and data, and come up with this impressive list of the coffees most enjoyed and raved about.  We used more than 15,000 data points to come up the winners below, which are our customers' top coffees collected over the past year.
So, without further ado, here are your 2016 Golden Mug Winners.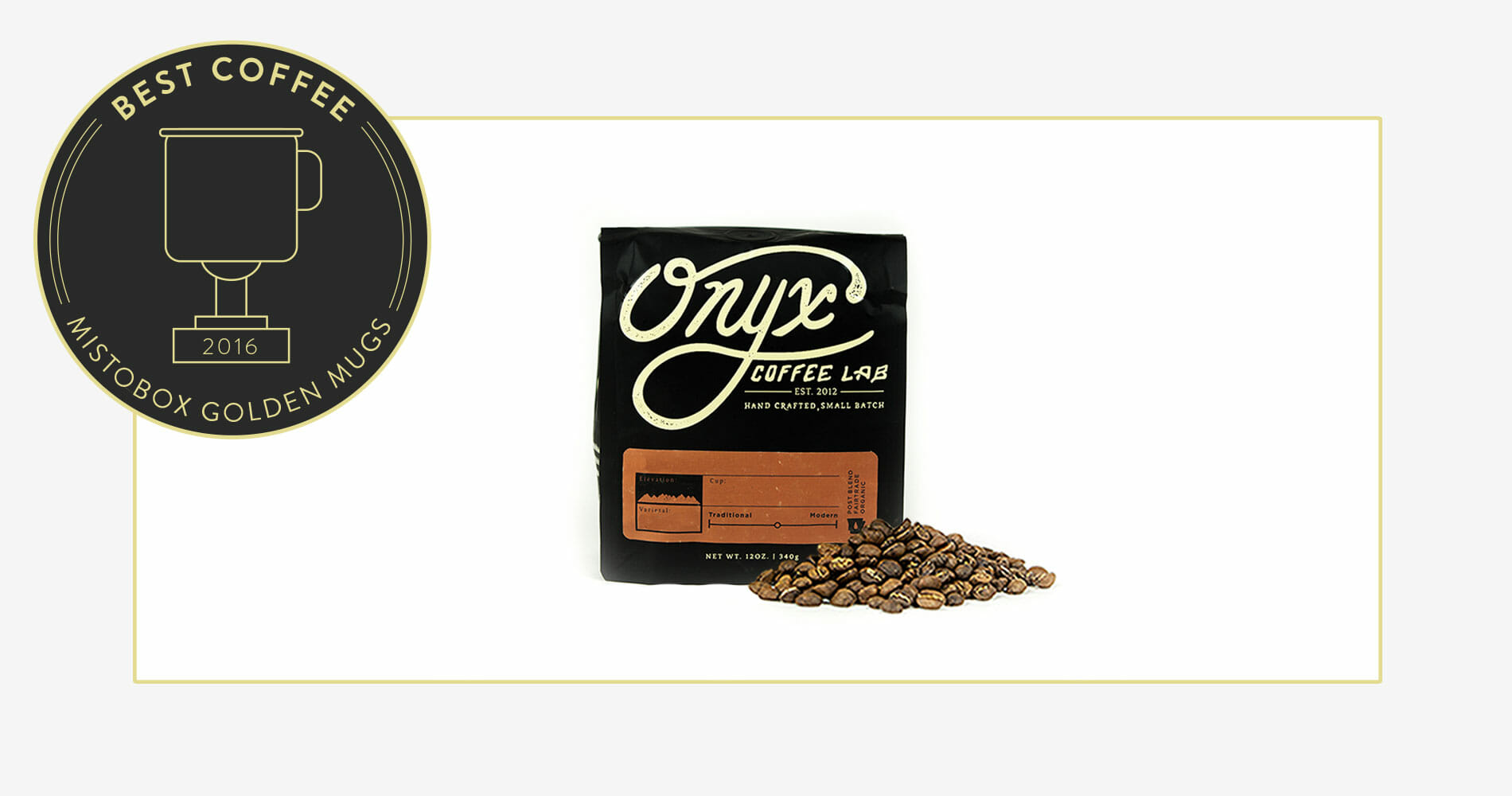 Best Overall Coffee: Ethiopia Yirgacheffe Kochere from Onyx Coffee Lab
Our customers spoke loud and clear, and they loved this coffee more than any other! The reviews for this coffee say it best with comments like, "Wonderfully fragrant…I was surprisingly shocked to actually detect a hint of blueberry both through smell and taste. So far my absolute favorite." and "Yummy."  We agree! This naturally processed coffee comes from the Teklu Dembel cooperative in the Kochere woreda near Yirgacheffe, Ethiopia. This high grown Ethiopian offering was a blueberry bombshell of a coffee with the perfect balance of dark chocolate.  
Here is an exuberant Golden Mug "Cheers" to Onyx Coffee Lab.  We hope they bring this coffee back for 2016!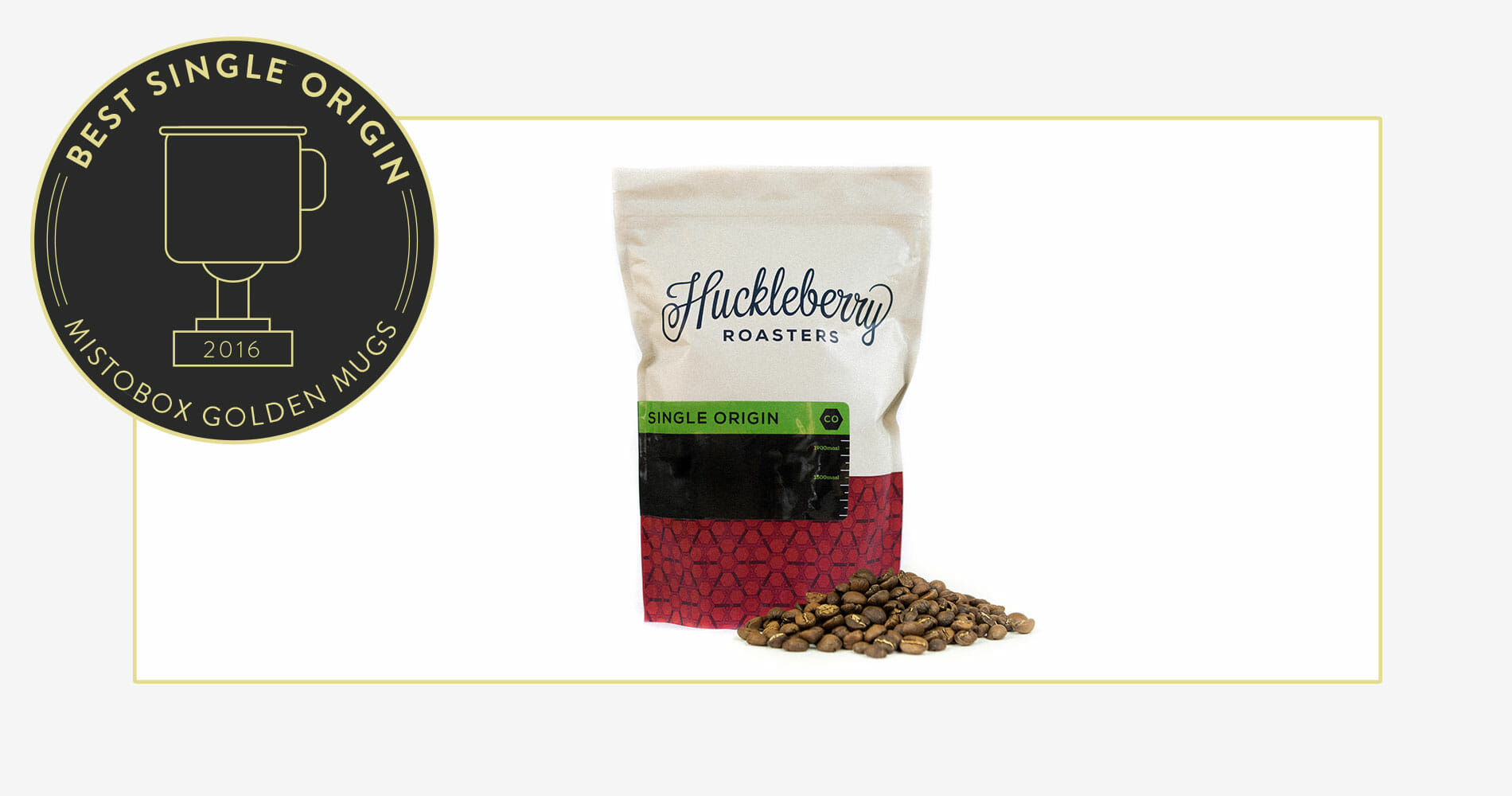 Best Single Origin: Ethiopia Ardi from Huckleberry Roasters
Our discerning Single Origin lovers put this coffee on the top of the list, and it's not hard to see why.  The Ethiopia Ardi is another naturally processed coffee grown at an awesome 1,900 meters. The high elevation and meticulous processing of this coffee made it an incredibly juicy cup with notes of blueberry, strawberry, watermelon and a lovely cocoa finish. Easily one of our favorite coffees of the year!  
Something really incredible to note about this coffee? About 1,500 small-holder farmers contributed to this year's crop of Ardi, and 200 women carefully manage the coffee's drying process, removing over- or under-ripe cherries and constantly rotating the cherries to ensure evenness in drying.  Details like this are exactly why our Roasters are the best in the industry and why coffees like this are so damn good.  No detail is overlooked, and Huckleberry is a great at delivering a final product that reflects these details in every last sip.  
A Golden Mug "Cheers" to Huckleberry Roasters and this perfectly refined cup!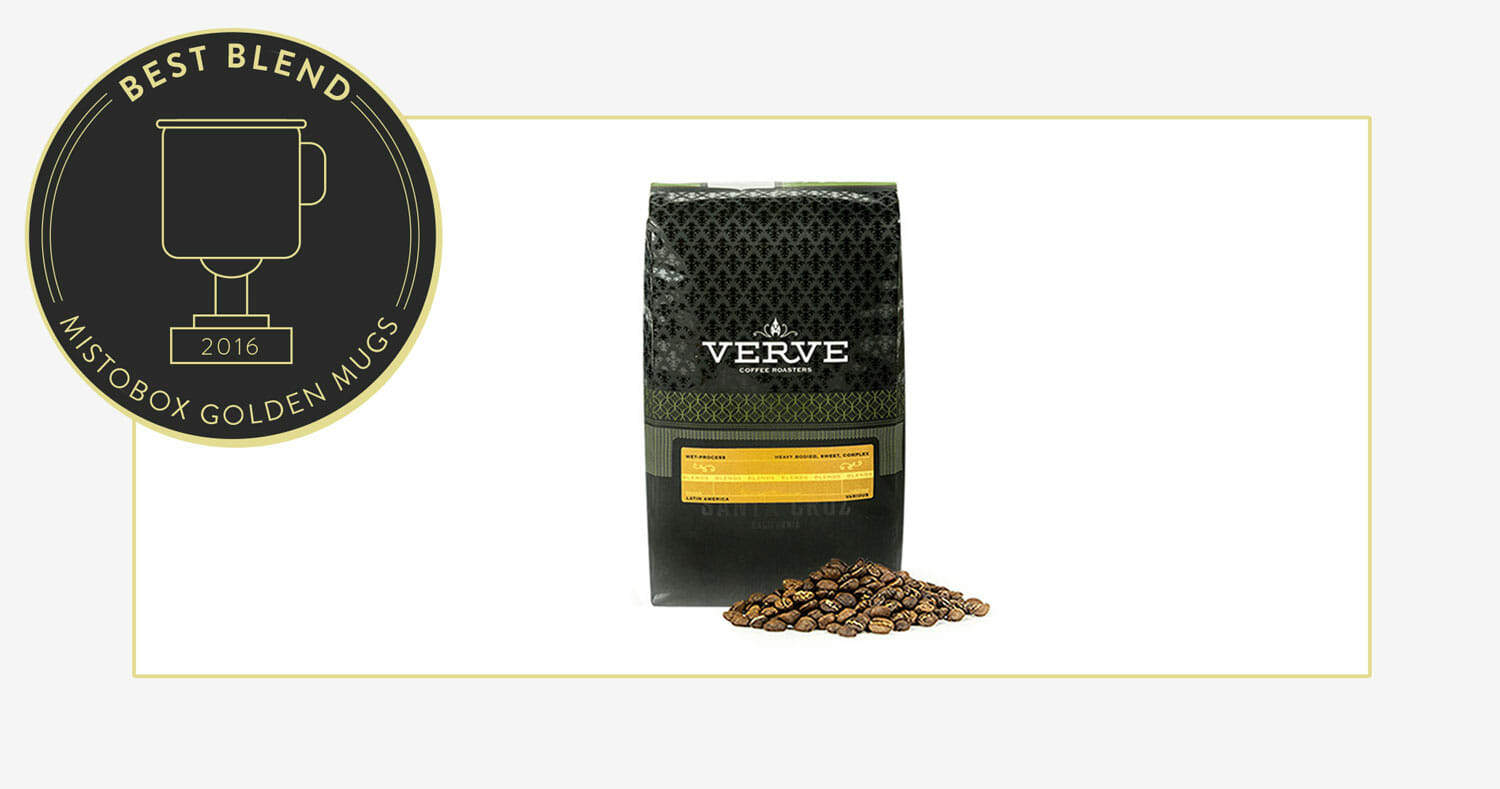 Best Blend: The Buena Vista Dark Roast from Verve Coffee Roasters
Our roaster's blends are the best of the best – and this perfectly balanced one came out ahead this year. Verve Coffee Roasters uses high-grown coffees from Latin America for this blend.  What does that mean for the end result?  The beans can take heat more evenly and stand up to a darker roast.  And as our customers so clearly noticed, this coffee's balanced flavor reflects this selection and roasting process.
Verve's Dark Roast Blend exemplifies flavors of dark chocolate, almond and praline – perfectly suited for a fan of deeper flavor profiles.  Our customers noted that it was "The best go-with-dark-chocolate coffee I can remember." and that it is the "Perfect balance of smoke, chocolate, and mostly nutty. Love this blend!"  Perfect first thing in the morning or with a sweet treat, we are proud to ship this exceptional coffee week after week.
We "Cheers" a Golden Mug to Verve Coffee Roasters and this Blend.  One that we hope never stops coming!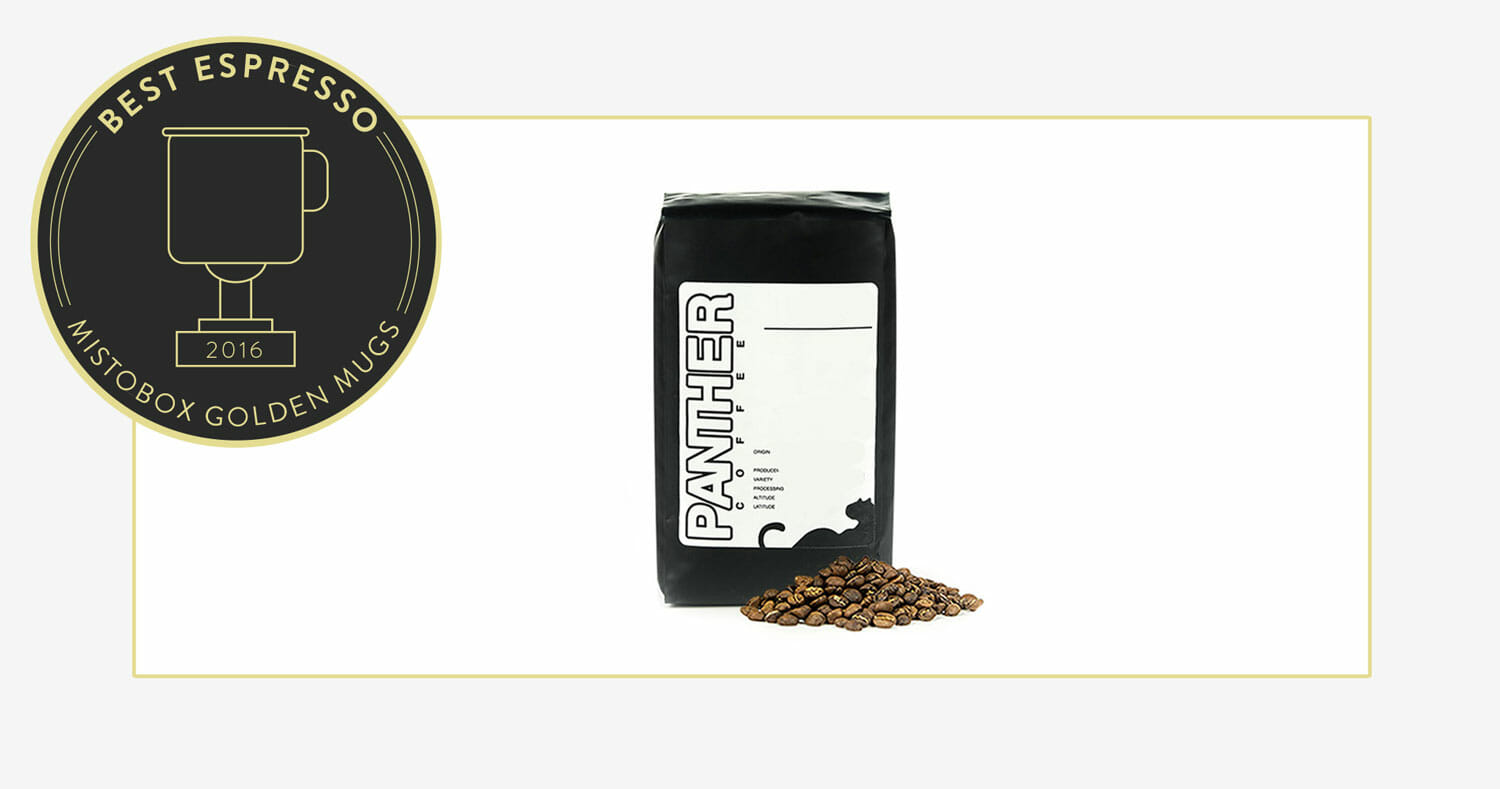 Best Espresso: Legacy Espresso by Panther Coffee Roasters
Espresso fans know their stuff, so it's no surprise this one stood out above the rest.  Panther has received plenty of accolades in the coffee community since opening, in recent years Florida's Best Coffeehouse plus not one but two Good Food Awards in 2014, and this coffee makes it easy to see why. One of our customers put it best when reviewing this espresso simply as "Fabulous." The components of this coffee change seasonally as fresh coffees arrive, but the current blend is made up of two pulped natural coffees from Brazil, a coffee from Nicaragua, and a coffee from Rwanda. The combination of these coffees creates a luscious and velvety mouthfeel with candy bar notes of chocolate, caramel, molasses, and allspice and finishes with ripe red fruit notes. With this level of complexity, this coffee is perfect as a double espresso and heavenly in a cappuccino.
This Golden Mug, well, espresso cup is a little smaller in size but the "Cheers" we give are just as big.  To an amazing Roaster crafting a perfect Espresso!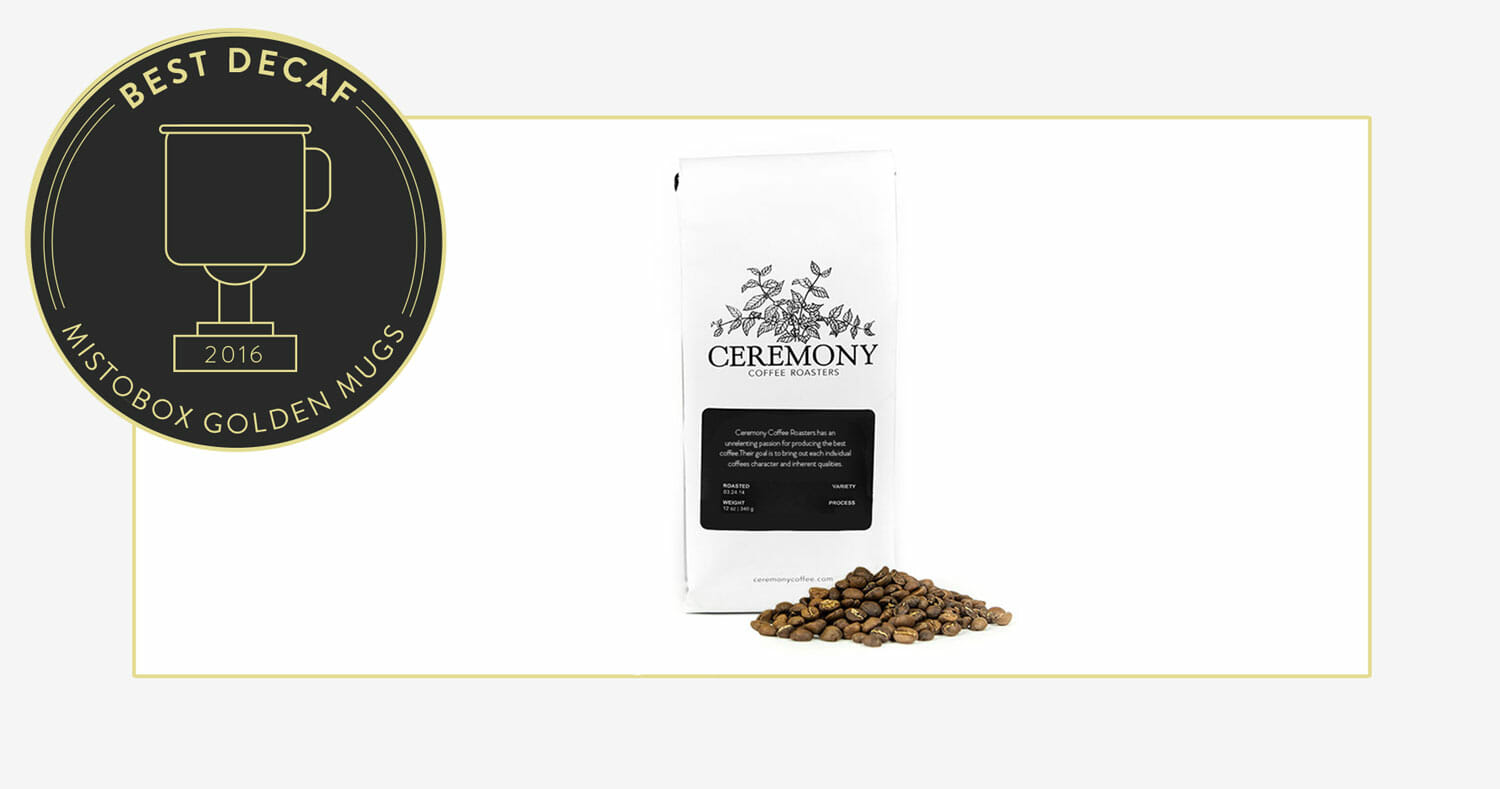 Best Decaf: Ceremony Coffee Roasters Decaf House Blend
MistoBox roasters pay the utmost attention to roasting ALL of their coffees, decaf included.  So it's no surprise that our customers were blown away by Ceremony Coffee Roasters Decaf House Blend. While this blend evolves throughout the year as coffees come and go, it is consistently a crowd pleaser. The flavor profile is clean and carries notes of banana walnut bread. Yes folks, banana walnut bread… in a cup!  
The current blend is comprised of multiple varieties from the Cauca and Nariño  regions in Colombia that are decaffeinated using the EA (Ethyl Acetate) method. Ethyl Acetate is an organic compound derived from fermented sugarcane, which happens to be a fantastic natural way to remove caffeine while also preserving as much of the original quality of coffee as possible. Coffees don't have to have a caffeine kick to make an exceptional cup and this is a great example of how stellar a decaffeinated coffee can be.
So let's "Cheers" a caffeine free and delectable Golden Mug to Ceremony Coffee Roasters.  This coffee makes our decaf lovers, and us, smile!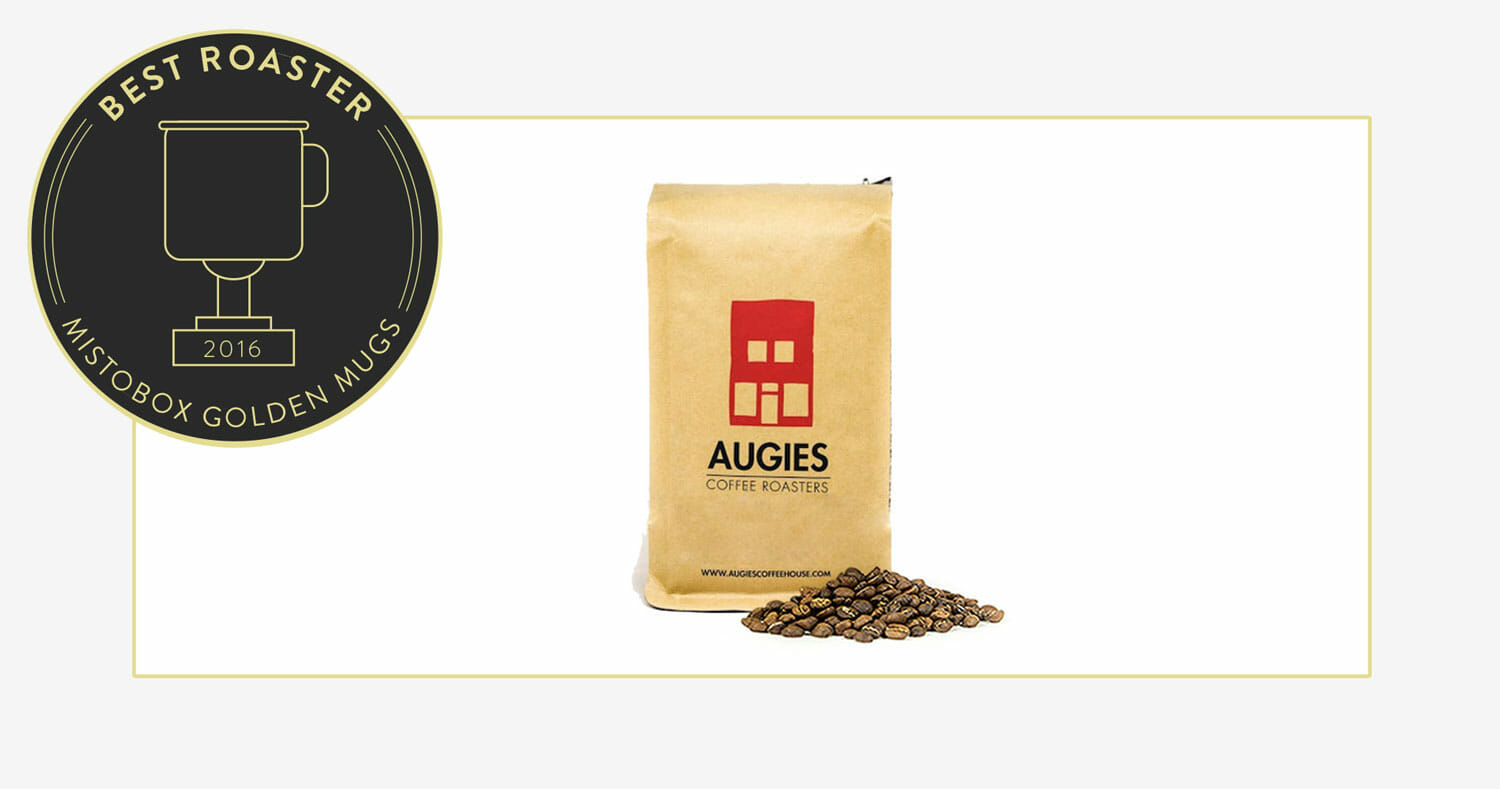 Best Roaster: Augie's Coffee Roasters
The reviews for this Roaster's coffees were the best overall, meaning they've got folks loving not just one but their entire selection of coffees. We think that the reason is because of the process and people behind Augie's.  Read anything about Augie's owner, Austin Amento, and you'll quickly see that Augie's is exactly what you want in a coffee roaster. They value community and have made each of their coffee shops all about one thing – a place to hang out and drink coffee.  Their first shop in Redlands, California was bought by Austin and his Dad back in 2009. From there they surrounded themselves with great friends and coffee professionals to help them build the brand they have today. And, oh yeah, their team has put nothing but love and energy into making coffee that is enjoyable…every last cup.  Roasting and brewing is, to them, nothing but fun, which we stand behind 100%.  We consider ourselves privileged enough to get to taste that love and fun in every bag of Augie's Coffee!
A warm "Cheers" to Augie's crew and the joy, love, and coffee they bring us every single day.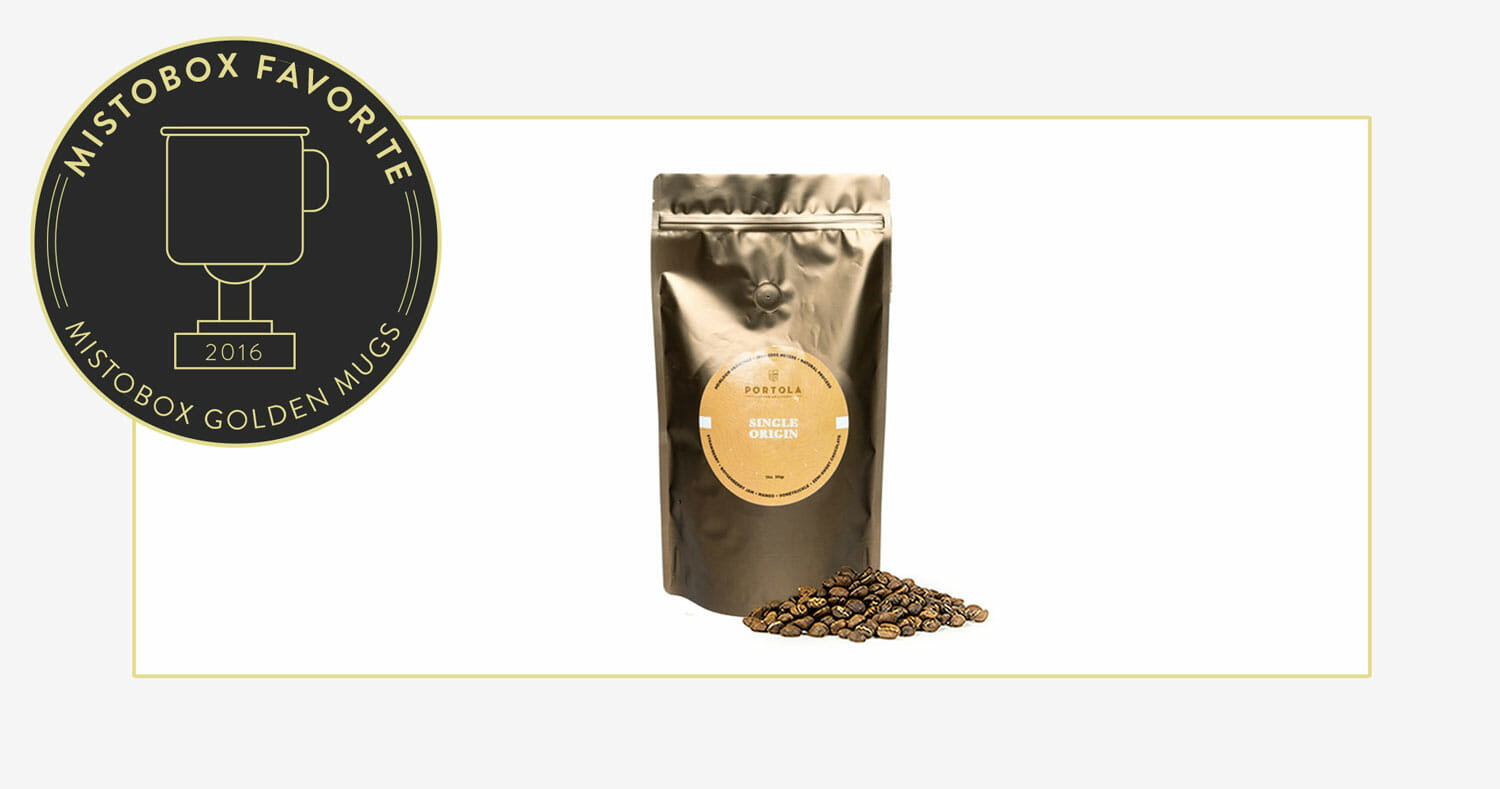 MistoBox Team Favorite – Portola Coffee Lab Kenya Kabingara AA
One of the most incredible perks of our job is being able to taste so many amazing coffees from such a wide variety of roasters. So for the whole team to pick a single favorite coffee is a difficult task, to say the least. While there are probably 50 + coffees that we all thoroughly loved and considered "mind-blowing" coffees, we decided to narrow it down to one team fave. It just so happens that we all mentioned this Portola, one we tasted early on this year.  
Fun fact about the MistoBox family: we are a completely remote team which leaves a ton of flexibility to get work done, but means face time is rare.  So, we make sure that we get away to team retreats to maintain a cohesive and thriving (aka awesome) company culture. On a Tahoe retreat in early 2015 we brewed up the Kenya Kabingara AA from Portola Coffee Lab and instantly the whole team knew that this was a special coffee. The coffee had a juicy, syrupy body filled with complex fruit notes of blackberry, bright citrus fruits, a floral aroma, and a sparkling tropical fruit acidity. As a fully washed coffee grown around 1,800 meters in the Kirinyaga region, it's not surprising that this coffee was immaculately produced and Portola's roasting only accentuated these wonderful characteristics.
Our final  Golden Mug "Cheers" goes to a coffee that made the MistoBox team stop, smile, and remembers yet again why we love coffee oh so much.  Maybe too much?  Never…  
Want to learn about the best coffee in San Francisco? Or learn how to perfectly brew coffee at home!