Always on the hunt for the best coffee in the country, we're excited to welcome Cartel Coffee Lab from Tempe, Arizona to the MistoBox family! Cartel Coffee Lab has been sourcing, roasting, and brewing exciting coffees from around the world since 2008. People thought the idea of starting a business around roasting and brewing coffee in the 120-degree Sonoran Desert was crazy. Maybe that is a little nuts, but today Cartel has 10 retail locations between Arizona, California, and Texas to show for it.
Cartel loves specialty coffee, the community it inspires, and helping to tell the collection of stories in every cup. We're excited to have them join our line up of specialty coffee roasters and to have had the opportunity to learn more about their story.
[MB] What's the most important thing that MistoBox customers should know about you?
[Cartel] With 13 years of experience under our belt, Cartel is a relationally-driven business that was founded in the desert. We are open about our relationships to take the guesswork out of where our coffee comes from. It's important for MistoBox customers to know that Cartel has close ties with our farmers and has profit-sharing with key selected ones. Transparency is incredibly important to our business.
[MB] What brought the founders to specialty coffee and roasting?
[Cartel] Amy and Jason Silberschlag, the founders of Cartel Coffee Lab, were looking to find something to do as a young couple that centered around community and allowed them to work together. Initially, Jason was interested in small-scale food cart operation.

Upon meeting a coffee farmer on a trip to Tucson, Jason was introduced to the world that is specialty-roasted coffee. To learn more about coffee from seed to cup, he boarded a plane to Guatemala. On the plane, he met the founder of Stumptown Coffee Roasters, Duane Sorenson, and from just a short conversation with him, Jason realized he didn't want to have just a coffee shop, but a roastery as well.

The Silberschlag couple made it their goal to have connections to coffee and the place it came from to tell a story. The two really identified with why coffee makers do what they do, and now they have personal experience in the field.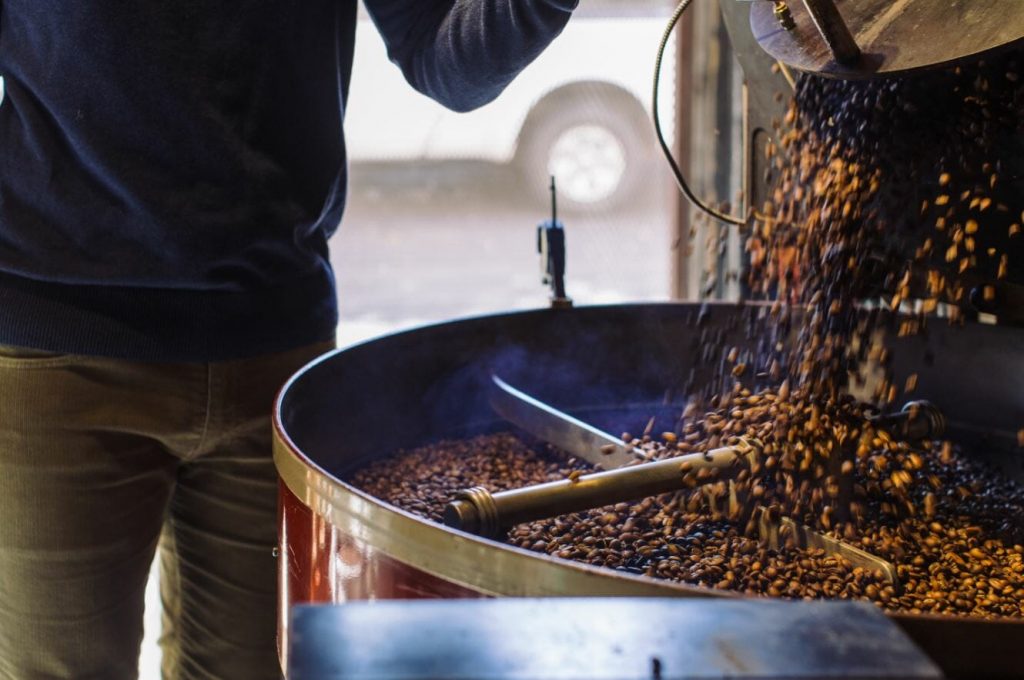 [MB] If the Cartel brand was an emoji- what would you be and why?
[Cartel] We would be the saguaro cactus; we're a bunch of prickly desert dwellers.

🌵
[MB] What keeps you motivated?
[Cartel] Our goal is to curate meaningful experiences in coffee, as well as in our daily lives and how we socialize. One of our core values as a company is being better today than yesterday. This helps get us out of bed in the morning.
[MB] So deciding to roast coffee in the desert was an interesting choice. What do you love about being based in the Phoenix area?
[Cartel] We were one of the first roasters here to start introducing people to specialty coffee, which has, in turn, allowed us to be involved in our community. We really value the support we receive from those around us and love having the ability to give others newfound respect for coffee.

People don't always associate Arizona/Phoenix with food and beverage, but we are proud to be a part of an emerging hospitality destination. Furthermore, because of our incredible weather, the amount of cold brew we drink is astronomical.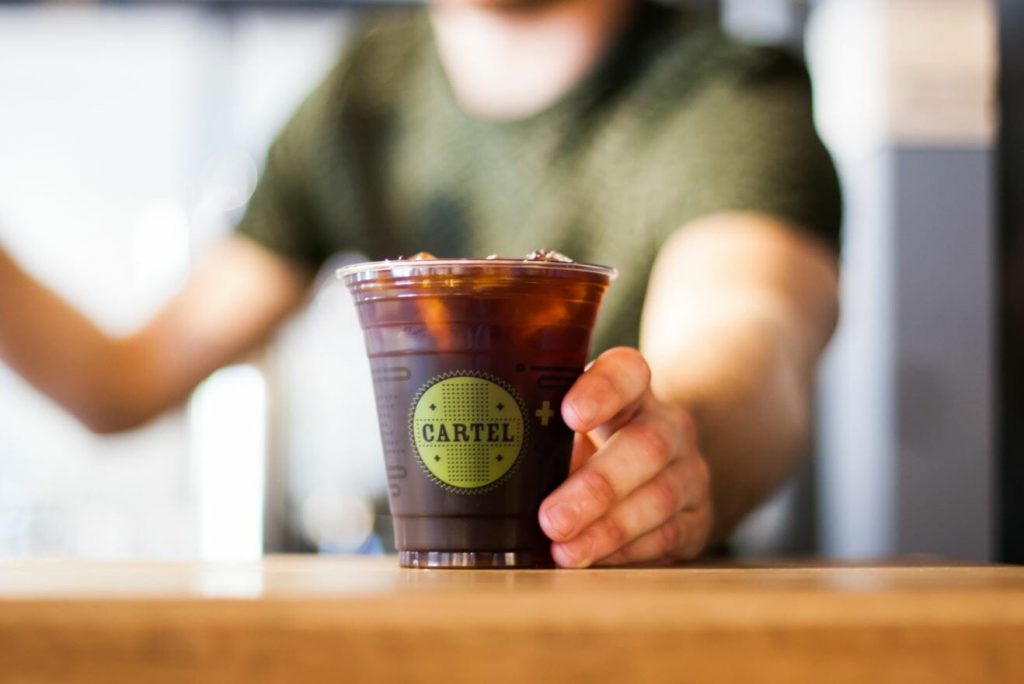 [MB] How do you go about sourcing green coffee? What do you look for?
[Cartel] We'll let Jack Renna, our green coffee buyer tackle this one…[Jack] The keyword for us is traceability. We like to know where the coffee came from and as much as we can about the people and organizations producing it, so we know where the money is going. The best way for us to do this is to partner with an importer we trust, whose values and commitment to traceability and sustainability match our own. It's only after this point that we start looking at taste and how well the coffee matches up to the selection we are trying to fill. It works out, because coffees that are produced to these standards almost always taste amazing.
[MB] Who in coffee do you look up to/follow?
[Cartel] We truly have so many people and companies we're fans of because specialty coffee thrives on community rather than competition.

While there are many people and companies we look up to, there are some that we can name immediately:

–James Hoffmann has been influential in specialty coffee, so we admire his work. We sell his books here at Cartel.

–Go Get Em Tiger (GGET) in LA. This company, similar to us, has grown quite a bit but managed to do so in a way we find admirable. They led the charge in dark roasted specialty coffee, have an interesting tasting matrix, and are easy and approachable.

–Stumptown was an early influencer to Jason specifically, because of the experience he had with their founder Duane. It was unique to see a roaster within their cafe, which inspired us to do the same.

-Many of the other roasters that are already part of the MistoBox family! Cat & Cloud, Verve Coffee Roasters, Onyx Coffee Lab, and Huckleberry Roasters.
[MB] You have a cool series on your blog called "Humans of Cartel," telling the stories of the people who work at Cartel. What motivated you to start this series?
[Cartel] We wanted to highlight our awesome team of unique and talented individuals as well as show respect for the people who've contributed to our success.
[MB] What issue in coffee do you care about most?
[Cartel] Safety for our customers and employees, a meaningful experience and an equitable workplace are what we care about most. Each of these things was really highlighted in 2020 with the major events that occurred. We have a responsibility to our community and team members that stretches beyond COVID.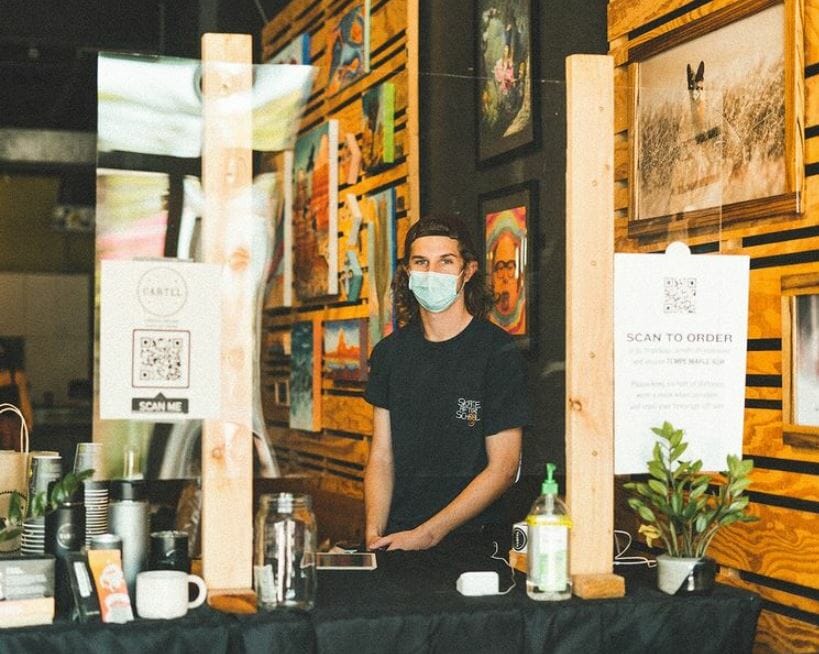 [MB] What's your biggest worry about the future of specialty coffee?
[Cartel] Our biggest worry regarding the future of specialty coffee is the sustainability of farmers and the effects of global warming. We feel there's a chance to raise awareness of how that relates to the larger global coffee trade; it'll specifically hurt the smaller farms first who don't own huge estates.

From Vox's "The global coffee crisis is coming" on YouTube:

"Greenhouse gas emissions have warmed the region (the Zona Cafetera, Colombia's coffee region) by 1.2 degrees (C) since 1980. That's enough to push the optimal elevation for coffee higher up the mountain leaving the plants down here to overheat and produce lower-quality beans. That's what's happened here on the Villa Gloria farm, which sits at a low elevation. The warmer climate is also ideal for pests and fungi. Up the slope, some coffee plants at the Santa Fe farm are afflicted with a fungus called coffee rust. And here, at the El Oasis farm, changing weather patterns have made it hard to predict the lifecycle of the coffee plant. Since 2013, the amount of land used to grow coffee in Colombia has fallen by more than 7%. And scientists expect things to get worse."
[MB] What makes you the most excited about the future of specialty coffee?
[Cartel] The first wave of coffee had to do with convenience and was focused on accessibility and the everyday consumer (i.e. instant coffee). The second wave was about establishing a new place to enjoy your coffee (i.e. the building). The third wave of coffee was about the coffee itself – stripping it down to its purest form and letting it speak for itself. And the fourth, in our opinion, will be about the employee experience. We believe the next focus for specialty coffee will be improving upon the current employee/employer experience. We want to create a company where all feel included, valued and have the opportunity for a career in coffee. That's what's exciting to us.
Inspired to give Cartel Coffee Labs a try? A great selection of Cartel specialty coffees is available in our shop or try a Mistobox Coffee subscription box. Learn more about specialty coffee on Mistobox tasting series.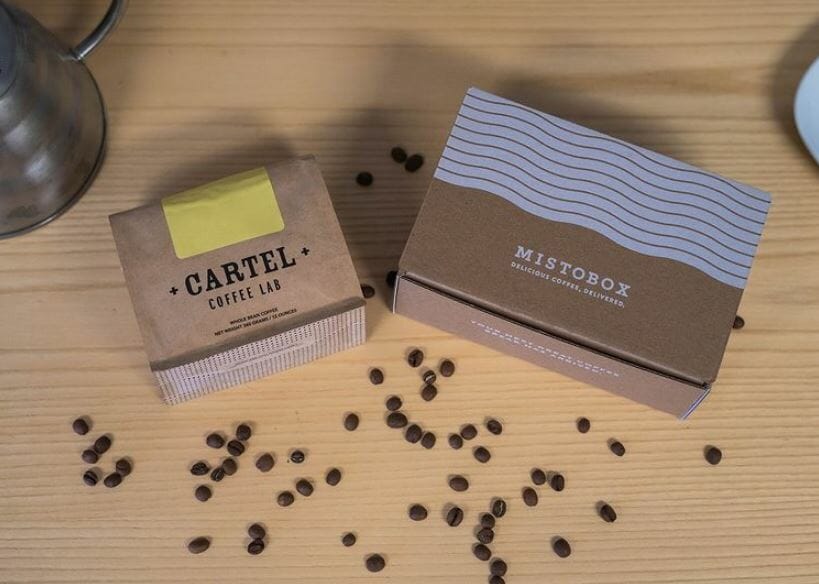 We wrote an e-book! Check out the MistoBox Specialty Coffee Tasting Guide: A How-To Guide to Refine Your Coffee Tasting and Brewing Skills on Amazon.