2020 was something else altogether. We all did our best and sometimes that meant trying harder to stay connected to our friends and family virtually, and sometimes it meant holding ourselves together the best we could. Many of us looked for small moments of joy to look forward to like enjoying a cup of truly excellent coffee. These were tiny details in the context of the year, but they made all the difference. Our 2020 Golden Mug awards recognize the roasters and coffees who went through it with us while continuing to safely deliver happiness, comfort and wonder to our doorsteps.
Every year we analyze the data collected throughout the previous year from all of the coffee reviews and ratings to determine a shortlist of the standouts. In 2020, more than 24,300 reviews were submitted of 1,153 coffees. We then looked at more than 150,000 data points to find the winners in 10 categories. Thanks to all of our coffee roasters for making this another highly competitive year for the Golden Mugs, and bringing us coffee that raised the bar in this industry.
Table of Contents:
1. BEST OVERALL COFFEE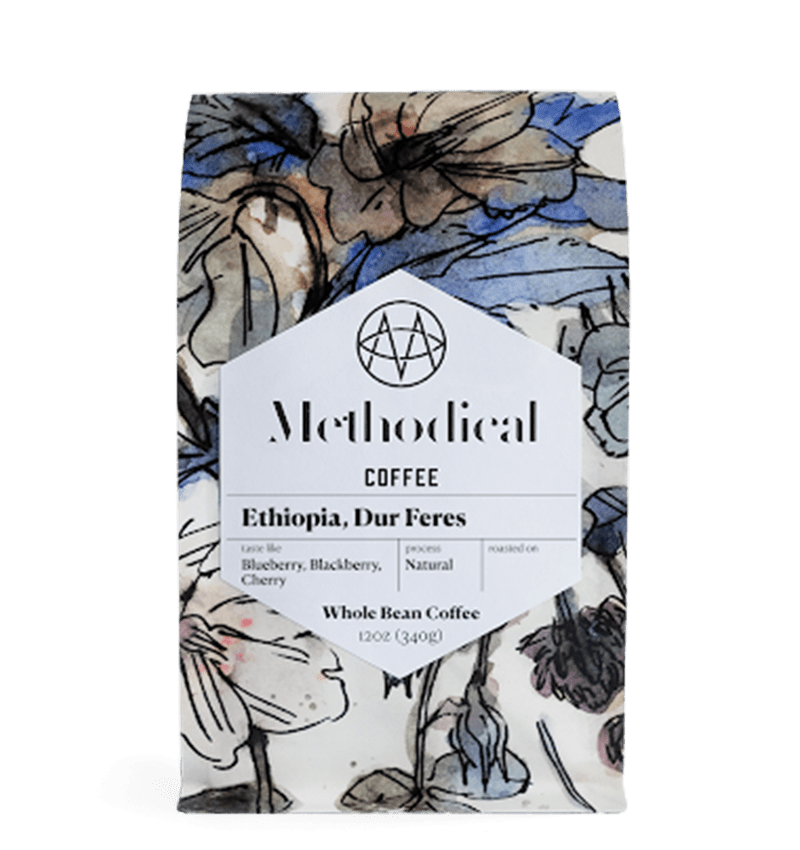 Ethiopia Dur Feres from Methodical Coffee 📍Greenville, SC
2020's best overall coffee hails from the Sidama region of Ethiopia, roughly 1,800 meters above sea level. Ethiopian coffees are known for their berry-forward flavor profiles which can be polarizing. So, it's not often you find a berry-forward coffee that is as appealing to so many as the Dur Feres. When deciding on its roast profile, Methodical was searching for that sweet spot that showcased this coffee beyond just berries, balancing those notes with lively acidity and plenty of body-ody-ody. This coffee stood out in 2020 because of its ability to appeal to so many, without any compromises.
Like most great things, this organic lot of coffee won't last long. Fortunately, Methodical has a number of coffees currently available that are well worth a try. If this one intrigued you, we recommend trying the juicy Colombia El Bacon which has notes of dried fruit and lemon, or the Guatemala Finca Medina which has more of a vibrant character with notes of pineapple and citrus.
"This has been the best coffee I've gotten from Mistobox so far. The blueberry and floral flavors are very pronounced, and I've gotten a consistently well-balanced cup brewing with 21g of medium-fine coffee to 350g of water via pour-over."
-Derek

"Bright and floral off the bat, well-balanced by the tart and juicy berry notes that follow. Enjoyable pop of blueberry in the aftertaste!"
-Annie
2. BEST BLEND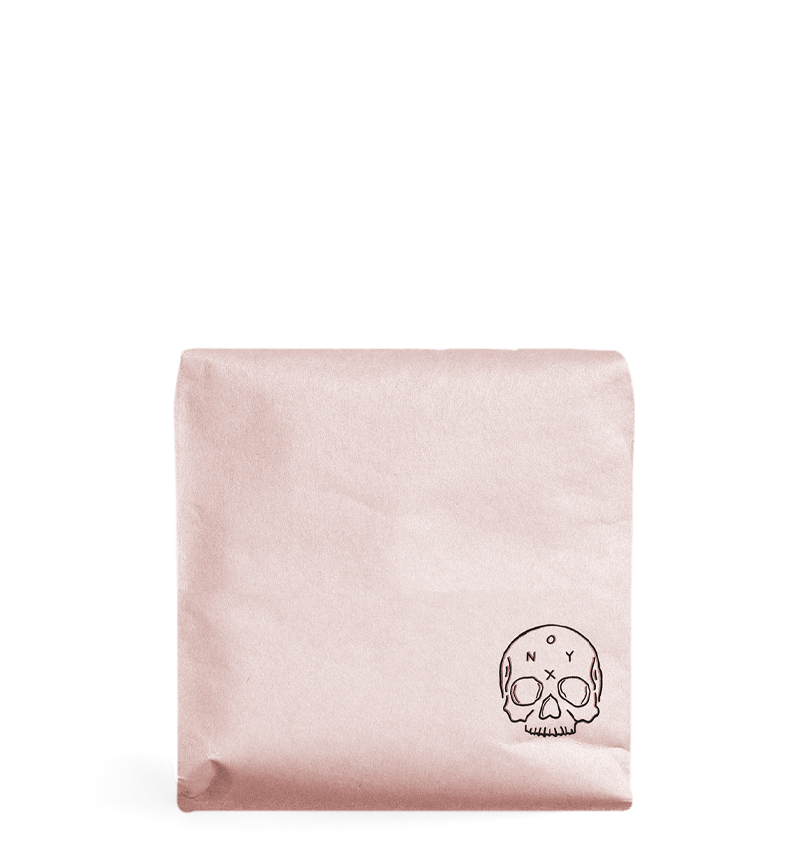 Tropical Weather from Onyx Coffee Lab 📍Springdale, AR
Tropical Weather is a 50/50 blend of Ethiopia Bombe washed and natural processed microlots. The washed beans provide delicate florals and juicy texture, while the natural processed beans bring pungent fruits and natural sugars. The result is a coffee that bursts with notes of tropical fruits like pineapple and mango with a floral aroma. If you're paying attention you can pick up the peach sweet tea vibes that remind you of long summer days and the feel of the sun on your skin. Maybe you aren't able to escape a northern hemisphere winter this year, but Tropical Weather can transport you to the best days of summer without boarding a plane.
This coffee comes from METAD in Addis Ababa, Ethiopia who has been working with Onyx for 6 years. Aman and Tariku are brothers who run what is widely considered the best Ethiopian coffee sourcing companies in the world. This lot from Gedeb in Yirgacheffe is from one of the washing stations owned by the brothers, which has really developed over the years to become one of the highest quality cups in the country. Onyx has purchased this exact lot for the last three years, and every year Onyx staff and customers highly anticipate what the new season of their coffees will offer. Tropical Weather Blend is currently available for purchase in 10-ounce bags in our shop.
"The best coffee I have ever tried so far. I became a fan of Onyx after buying this. Very Very Fruity. Fruity coffee usually has too much of an acid taste, but its body is balanced. The aftertaste is a slightly floral scent. This is a coffee you will be willing to drink every day."
-Han-Lin

"The blend of washed / naturally processed beans was a great choice. Fruity while maintaining balance – a little richer than expected."
-Nathan
3. BEST SINGLE ORIGIN
Ethiopia Chelbesa Natural from Huckleberry Roasters 📍Denver, CO
The Ethiopia Chelbesa Natural is a juicy and complex fruit bomb. Sweet berry and tropical fruit flavors were the main attraction here, and they were complemented by some delicious florals and citrus. Huckleberry's export partner, SNAP Specialty Coffees, has exported and dry milled some of our favorite coffees from the Guji Zone, but they also own a few washing stations throughout Ethiopia. This was the second year Huckleberry showcased coffees from their stations in Worka Chelbesa, the highest kebele (village) in the Gedeb municipality which is well-known for producing some of the best coffees in Ethiopia's famous Yirgacheffe region.
Berries, tropical fruit, jammy goodness, with a touch of floral to mix things up made this the most beloved single-origin coffee of 2020. As is the nature of exclusive single-origin's, this one is no longer available, but you can try Huck's Ethiopia Mustefa Natural from Western Ethiopia, a region that is gaining notoriety through the world. The Mustefa Natural is big-bodied, fruit-forward, and subtly boozy, with notes of blackberry, raspberry, orange liqueur, and brown sugar.
"Excellent example of an Ethiopian coffee with fruity undertones. The blueberry notes really shine through. I could be happy drinking this every day."
-Shane

"Huck never disappoints."
-Charles
4. BEST ESPRESSO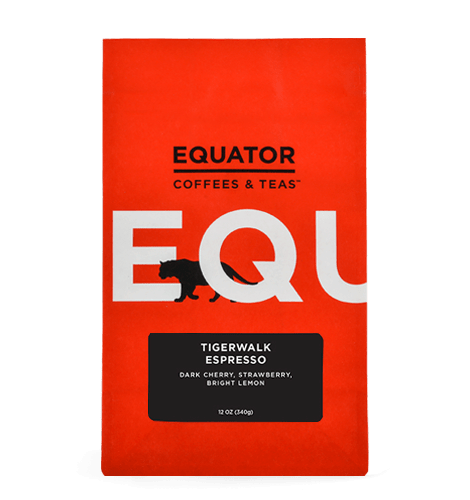 Tigerwalk Espresso from Equator Coffees & Teas 📍San Rafael, CA
Tigerwalk is Equator's flagship espresso that was designed to create equilibrium in sweetness, richness, and brightness, giving this espresso blend well-balanced, creaminess with notes of cherry-toned chocolate, strawberry, and lemon. This feat is accomplished by blending three coffees from Latin America and East Africa. The foundation is a rich, silky and balanced coffee from La Cristalina, a cooperative in Colombia located in the Risaralda Department. Equator adds a fully washed Kenyan coffee that brings brightness and fruit flavors, and lastly a natural processed coffee from Brazil to round out the blend, creating depth, body, and flavors of berry and nut.
The product is an espresso with sweetness and subtle fruit flavors that are accentuated when milk is added making it the highest-rated espresso of 2020. One of our favorite things about the Tigerwalk and all of the coffees you'll find from Equator is the commitment to fostering strong relationships throughout the coffee community from producers to customers. Each of the coffees in the Tigerwalk comes from a supply chain that's sustainable, equitable, and beneficial for all involved.
"Like drinking a chocolate strawberry latte each morning. One of my favorite coffees so far."
-Mike

"The Tigerwalk is soooo good! This is definitely our office favorite!"
-Crystal
5. BEST DECAF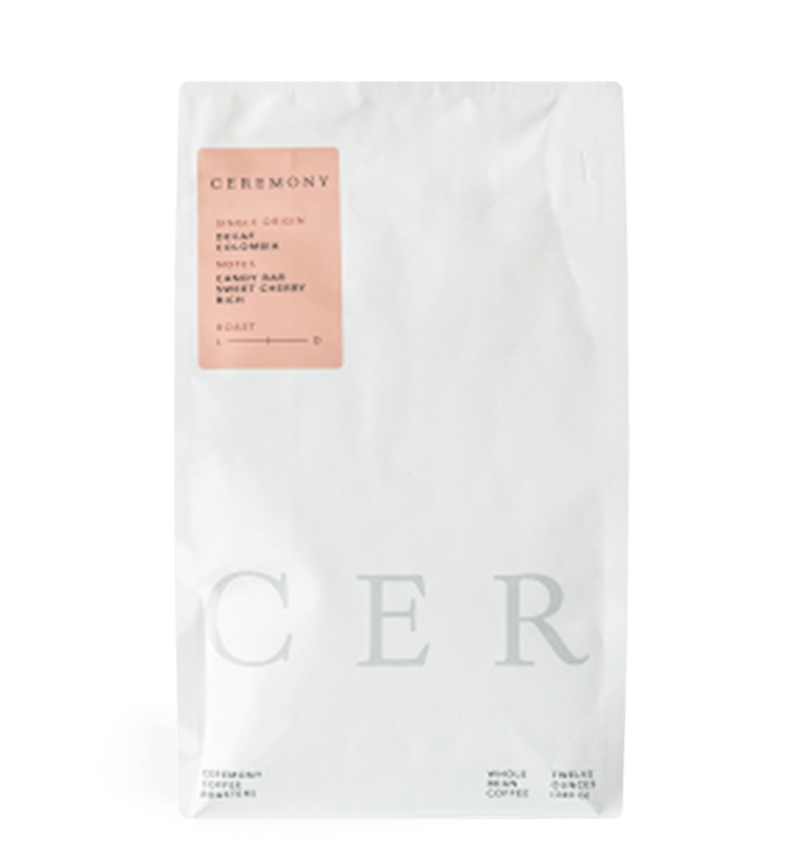 Decaf Colombia from Ceremony Coffee Roasters 📍Annapolis, MD
Oftentimes decaffeinated coffees don't get the respect they deserve. Whether you are reducing the amount of caffeine you're consuming or looking for something comforting after dinner, specialty decaf coffees are a game-changer. Ceremony Coffee Roasters' motto is that coffee should be something special and that thoroughly applies to the Decaf Colombia hailing from the Cauca region, 2000 meters above sea level. Best described as a 'versatile, stunning coffee that also happens to be decaffeinated,' this was our subscribers' favorite decaf coffee of 2020.
Built by the efforts of multiple Colombian smallholder farmers, the lot this coffee comes from was selected for EA decaffeination due to its remarkable cup profile of milk chocolate, confectionery, and candied fruit. The EA Sugarcane Decaffeination process uses a naturally-derived compound called ethyl acetate. This organic compound is created through symbiosis with Colombia's sugar cane industry – mixing the alcohol derived from fermenting sugar cane with acetic acid, commonly found in vinegar. The resulting compound proves to be an effective, natural solvent of caffeine, whisking away the buzz while leaving the flavor of the coffee well-intact.
With great body and sweetness, this coffee will really hit the spot as an espresso or immersion method balancing sweet and toasty with a hint of excitement and giving us notes of a chocolate candy bar and sweet cherry.
"This coffee was delicious! It was dimensional and creamy and had a variety of flavors within it. I loved it!"
-Alicia

"Great flavor without bitterness. Wonderful daily decaf"
-Lisa
6. BEST FAIR TRADE & ORGANIC COFFEE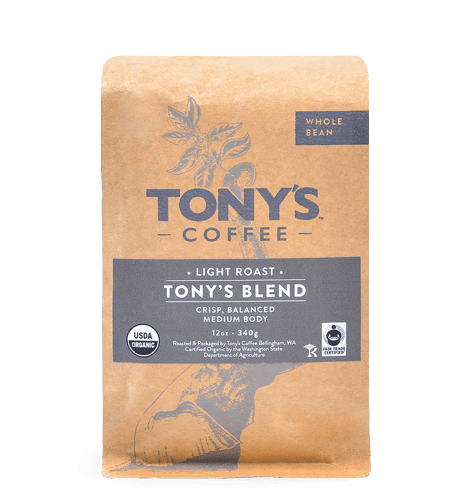 Tony's Blend Fair Trade & Organic 📍Bellingham, WA
Tony's Coffee is on fire in 2021, being named Roast Magazine's Roaster of the Year and hitting its 50th anniversary. If you haven't tried Tony's yet, you must start with the Fair Trade & Organic Tony's Blend. This medium-light roasted, fully washed coffee is sourced from Central and South America. All of Tony's blends change with the seasons so that they can bring you the freshest possible coffees. During spring and summer, the blend is likely comprised of round, mellow coffees from Central America. Come fall and winter the blend is likely made up of deep, rich coffees from Indonesia and South America. Regardless of the coffee origins, Tony's strives to deliver a consistently delicious cup of coffee with balanced, approachable flavors of caramel and citrus.
Tony's commitment to sourcing high quality, sustainable coffee has always guided their path, becoming one of the country's first coffee roasters to source organic, fair trade, shade grown coffee from farmer-owned cooperatives in 2002. In 2018, they passed $1,000,000 in social premiums paid out to fair trade coffee cooperatives around the world. These funds have helped build schools, roads, and clean water projects all over the world. "Tony's is a true sustainable coffee pioneer that has put farmers at the heart of its business from day one," said Paul Rice, President, and CEO of Fair Trade USA. The Tony's Blend is as ethical as it is tasty, making it our customer's favorite Fair Trade and Organic coffee of 2020.
"I liked this the best so far. I think the balanced notes and caramel made it very tasty."
-Nithya

"Mild, subtle, and light bodied. Something you could drink all day."
-Bekki
7. BREW QUEUE FAVORITE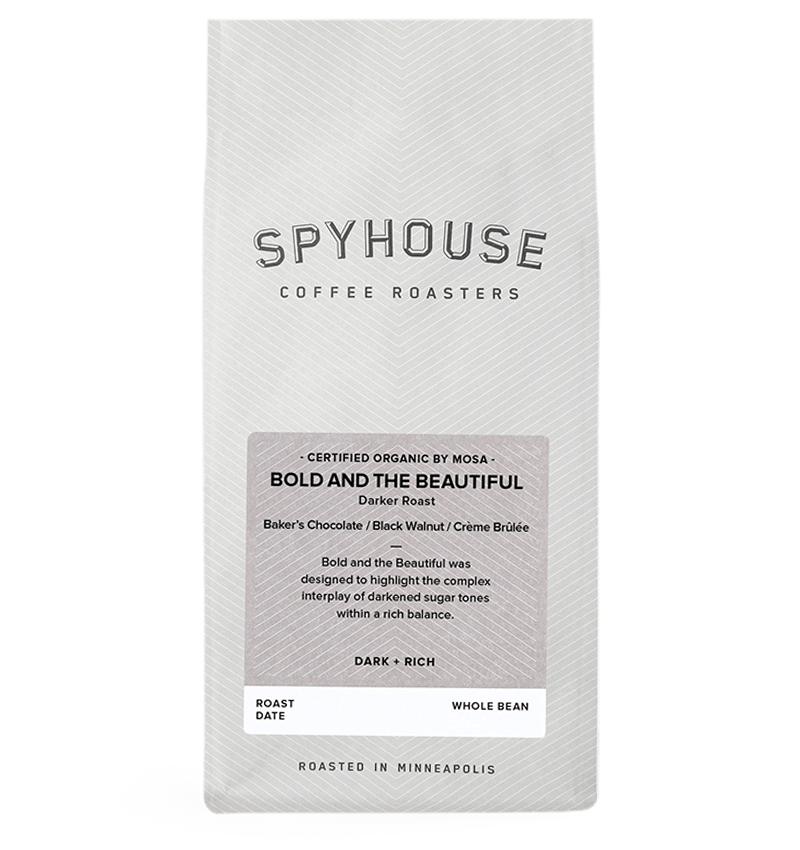 Bold and the Beautiful Organic from Spyhouse Coffee Roasters 📍Minneapolis, MN
The MistoBox BrewQueue is our customer's playlist for coffee they want to try, giving them control over what they want to sip next. In 2020, subscribers added coffees of their own choosing to their Brew Queues more than 58,000 times, and the coffee that was added the most was the Bold and the Beautiful Organic from Spyhouse Coffee Roasters. Think of this award as the People's Choice Award for favorite specialty coffee. This organic certified and fully washed coffee was sourced from the growing region of Huehuetenango in Guatemala and was produced by the ASPROCDEGUA Women Producers between 1,600 and 2,200 meters. Spyhouse crafted this coffee on a foundation of darkened sugar tones balanced with notes of roasted nuts and chocolate.
Bold and Beautiful was in high demand in 2020 for its well-developed medium roast that is perfect for those who want rich notes of baker's chocolate, black walnut, deeply caramelized sugars that reminds us of crème brûlée and vanilla. Obviously, it's a crowd-pleaser.
"This coffee is outstanding. It is dark and bold with notes of unsweetened chocolate, walnut, and caramelized sugar. It is perfect as a french press. Honestly, I will likely special order this coffee again I enjoyed it so much."
-Mary

"Bold and Beautiful fully describes it."
-Peter
8. FAVORITE COFFEE ROASTER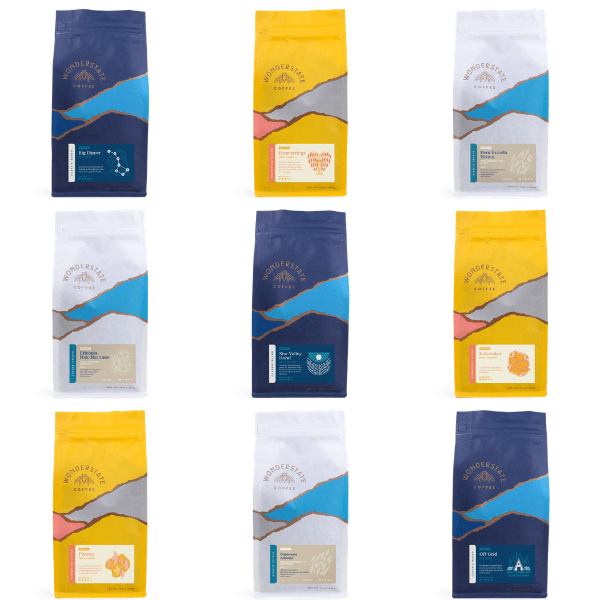 Wonderstate Coffee 📍Viroqua, WI
The winner of the Favorite Roaster Golden Mug has the highest average scores across all of their coffees offered throughout the year. With 56 of the country's best small-batch specialty roasters constantly elevating and delighting us with coffee, the competition is fierce. Wonderstate Coffee took the prize this year (for the second time).
Since 2005, Wonderstate has roasted spectacular coffees that spark connections, inspire curiosity, and build integrity across communities. Those values drive how they source and roast, resulting in coffee that continues to raise our standards for what to expect from them. Another reason we love Wonderstate is that they have lofty values and follow through on living by them. In 2015 they became one of the first 100% solar-powered coffee roasteries in the world driven by the fact that their producers were already feeling the effects of climate change. They also have the highest published minimum price guarantee to farmers, more than 80% above the Fair Trade conventional minimum price and over 50% higher than Fair Trade coffee organic prices.
It's been a year of transformation for Wonderstate that is underscored by the thoughtful reckoning they've had with their name. Since 2005, Wonderstate Coffee was known as Kickapoo Coffee which was originally intended to honor the Kickapoo River Valley where they call home. In 2017 they won our Favorite Roaster Golden Mug as Kickapoo coffee, but in 2018 they realized the ongoing use of the name was an appropriation of the Kickapoo Nation. By using "Kickapoo," they realized they were claiming a name that was never theirs to take. In an effort to right that wrong, they announced the decision to change the name of the company in April of 2019. The new name of Wonderstate Coffee was made public in June of 2020 and the full transition to Wonderstate was made in July of 2020. In a year that called attention to the ways in which we all have work to do to unearth racial and cultural harm, Wonderstate took action to follow through on their commitment to integrity and community. We're proud to work with Wonderstate and grateful for the example they set on how to make hard, necessary changes.
"This is the second blend from Wonderstate that we have absolutely loved! It's got a great mouthfeel, it's sweet and just delicious. We can't wait to try more from them!"
-Jess on the Big Dipper Organic

"The best coffee I've had in several months. Dark and tasty but with a layer of complexity that lets the roast shine through a bit. Good stuff."
-David on the Driftless Organic Blend
9. FAVORITE NEW ROASTER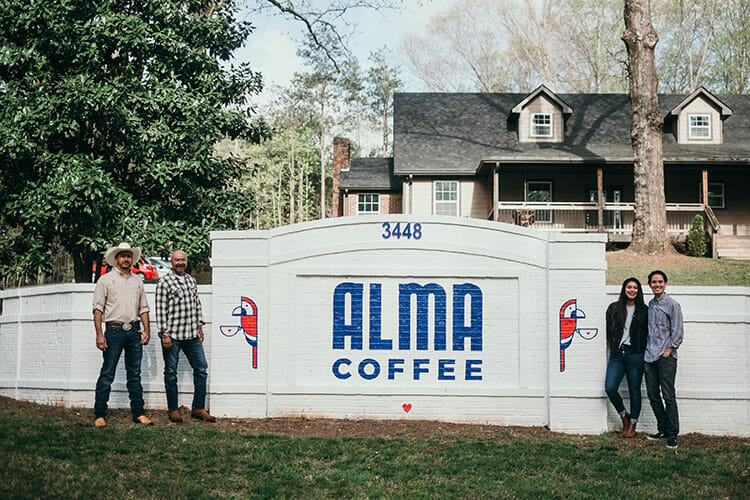 Alma Coffee 📍Canton, GA
In 2020 we added 9 new roasters to our lineup who all brought something special and unique to the table, along with some of the best coffee in the country. Our subscriber's favorite new addition based on their coffee ratings was Alma Coffee in Canton, GA.
Alma means "soul" in Spanish and that is exactly what they brought to MistoBox during a year that challenged us all. Alma is a family business founded in 2018 by Henry and Leticia Hutchins who wanted to make Direct Trade coffee accessible to everyone by sourcing from their 5th generation family coffee farms in Honduras. This coffee is grown and crafted with soul. US Veteran owned, Alma was founded on 3 key pillars; improving lives, sustainable practices, and making extraordinary coffee. With so many options in the specialty coffee industry, they distinguish themselves by being able to control the quality from the time the coffee is planted until the moment you drink your perfect cup. When you make the choice to drink Alma Coffee, you make the choice to directly support coffee farmers and make a positive impact on the industry we all love.
We caught up with Leticia recently and took some time to learn more about Alma's origins and where they are headed.
"I normally try to sample as many different roasters as I can throughout the year, but I couldn't help myself from trying Alma over and over again in 2020."
-Tracey

"Alma is now one of my top 3 favorite roasters."
-Jonathan
10. TEAM FAVORITE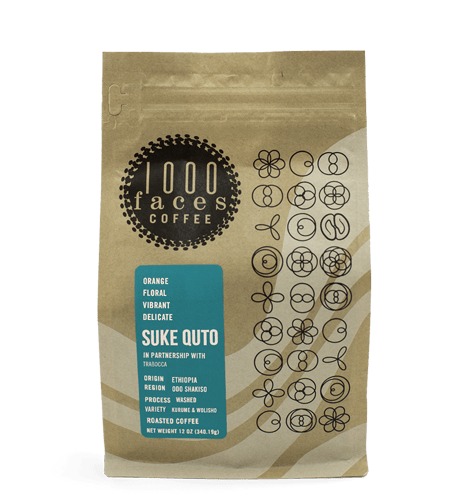 Ethiopia Suke Quto Honey from 1000 Faces Coffee 📍Athens, GA
The Team Favorite Golden Mug is different from the rest of our other awards which are selected based on our customer's feedback and ratings. This award is highly debated amongst and decided by the MistoBox team. We try A LOT of coffees every year and consider ourselves very lucky to have a catalog of 600+ coffees available to us. It also makes this selection tough, but every year we prevail and choose one coffee that truly impressed us. In 2020 that was the Ethiopia Suke Quto Honey from 1000 Faces Coffee. These beans come from the wild and organic Suke Quto Farm, nestled in the highlands of the Odo Shakiso Woreda. These old varieties, Kurume and Wolisho, were originally selected from the forest and have been propagated for decades throughout Gedeo and Guji. You can expect Suke Quto to shine with dense stone fruit and berry flavors that showcase extreme attention to detail.
Making this coffee even better is the relationships it represents. 1000 Faces was introduced to the producer, Tesfaye Bekele, by their long time importing partner, Trabocca. In fact, it was on a trip to Colombia with Trabocca where Tesfaye was first introduced to the honey processing method, inspiring him to bring the technique back to Ethiopia. 1000 Faces' green buying ethos is to focus on long-term partnerships, like what they have with Tesfaye, so producers are able to reinvest into their own operations, innovate and improve. The resulting coffee is really something special: dynamic and complex with full sweetness and vibrant, balanced acidity. This coffee just sold out, but 1000 Faces has lots of options to browse if you're looking for something new and delightful to try.
"This coffee has me on a golf course in Kapalua drinking a peach Arnold Palmer…and I don't even golf! Juicy, sweet, and complex with a rich, silky body. I'm dreaming of paradise in the middle of winter. I'm thinking of vibrant tropical fruits, stone fruits, citrus, florals, honey, vanilla, and nougat as I savor this dynamic and adventurous cup. Every sip is different and delicious."
-Tyler, Head of Coffee
Thanks for reviewing Mistobox's specialty coffee Golden Mug Award winners of 2020. Be sure to check out our specialty coffee winners for 2019 and to rate and review your coffees in 2021. Next year your favorite coffee could take home the gold.