Every year, to wrap up 2019 we go through all of our customer reviews from the year and determine which were the most loved. It's no easy task with over 18,000 reviews submitted, 1,118 coffees reviewed, and more than 150,000 data points to consider, but it is a challenge we look forward to as both coffee and data enthusiasts.
Golden Mug Awards are given to the coffees and roasters that have received the best ratings from our customers in a variety of categories. This year we looked at everything from best Blends to Brew Queue faves, and our winners are representing the best of the best of coffee in the US. Thanks to all of our roasters for making this highly competitive, and bringing our customers coffee that drives creativity and excellence in this industry to a new level. Based on the coffees we had in 2019, we are so very excited to see what amazing coffee 2020 is going to bring. And now- the winners!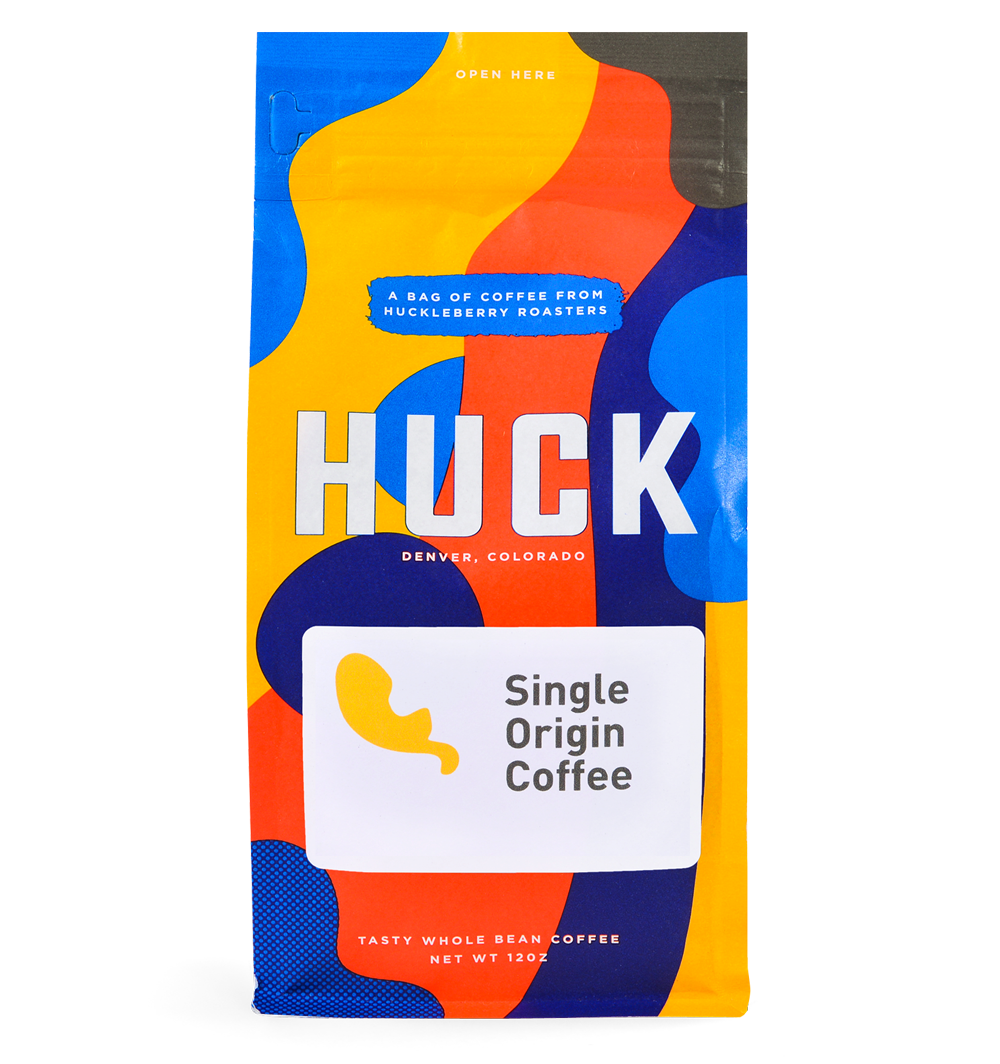 BEST OVERALL COFFEE
Guatemala Atitlán el Grano from Huckleberry Roasters, Denver, CO
Of the 1,188 different coffees we shipped in 2019 this single-origin from HuckleBerry Roasters claimed the top spot as our customers most highly rated coffee of the year. It was grown by the AProCafé Growers Association on the shores of the Lake Atitlán region at 1,500 – 2,100 meters. Fully washed, the Atitlán el Grano is a perfect example of why Guatemalan coffee is so loved. The cup is a crowd-pleaser, with comforting notes of milk chocolate, caramel, almond butter and a lovely balanced acidity.
Sorry to say this coffee sold out quickly last year, but we are currently fully stocked with lots great options from Huckleberry Roasters that will put some happy in your cup and a smile on your face.
"Four-letter-word good coffee."
-Bruce, Hudson, OH

"Nice and refined – not as big as some – very pleasing acidity- very good for a breakfast brew."
-Max, Pasadena, CA
More from Huckleberry Roasters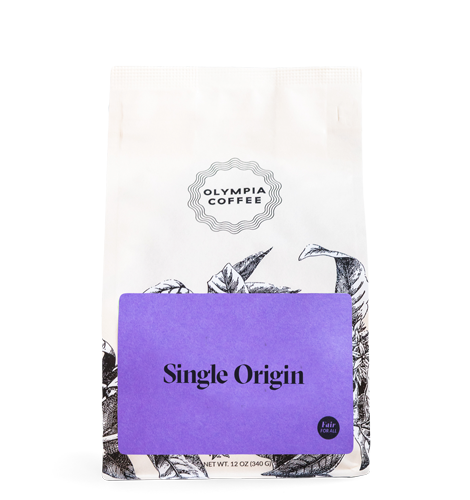 BEST SINGLE ORIGIN
Ethiopia Kidane Natural Organic from Olympia Coffee Roasting Co, Olympia, WA
This makes three of the last four years where our best single-origin has come from Ethiopia, and this bag from Olympia exceptionally represents the country's best. This rare lot is the result of Olympia's quality-focused, Fair For All sourcing program they've had with the farmer, Adissu Kidane, and his cooperative, the Yirgacheffe Coffee Farmers Cooperative Union (YCFCU), and their Import partners, Royal Coffee. YCFCU is undertaking a handful of single-producer micro-lots and Olympia has been lucky enough to work with Addisu for three years. The cherries come from Kidane's home and farm in the village of Halo Bariti in the Gedeo zone of southern Ethiopia. These cherries slowly sundry on raised beds, allowing the coffee fruit to permeate back into the beans, essentially flavoring the coffee with deep, exotic fruity notes. We got explosive notes of fresh strawberries and blueberries with a sweet chocolate finish that were long-lasting and persistent.
Like so many incredible single-origin coffees, they don't always last long in our shop, but Olympia's current Ethiopian coffee- the Adame Garbota is also exceptional. Or you could try literally any of their other offerings and you'll quickly see why they're a Golden Mug winner.
"Wow. Blueberries just dominate with a strong caramel to light chocolate aftertaste. There is no bitterness and not much acidity nor complexity here. Delicious with a fine grind in the Aeropress for 3 minutes total bloom and brew. Where has Mistobox been all my life?"
-Donald, The Bronx, NY

"Extremely fruity on the nose with a berry finish. Berry notes are long-lasting and persist even as the brew cools and oxidizes. Wonderful in a pourover."
-Eric, San Francisco, CA
See more from Olympia Coffee Roasting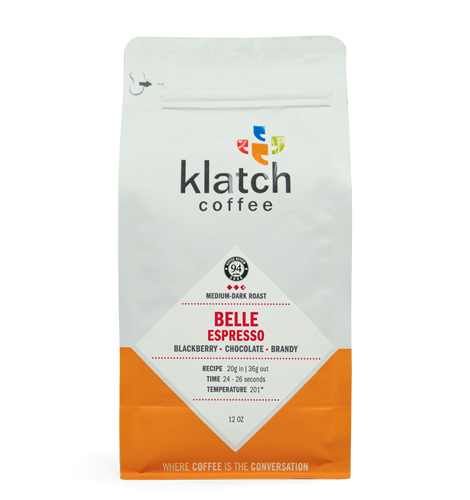 BEST ESPRESSO
Belle Espresso from Klatch Coffee, Rancho Cucamonga, CA
The Belle Espresso is one of Klatch's favorite espressos in their coffee houses as it adds great balance when used with milk-based drinks like a latte or cappuccino. This decadent espresso has notes of blackberry, chocolate, and brandy with a creamy body and a sweet finish. The flavors layer with hints of orange citrus and spice. Honestly, the best people to describe this espresso are our customers:
"This is a smooth espresso with a pleasant mix of flavor notes. I was worried about any fruit/citrus notes, but I love the taste!"
-Kevin, Cardington, OH

"Holy god this is amazing."
-Dylan, Redlands, CA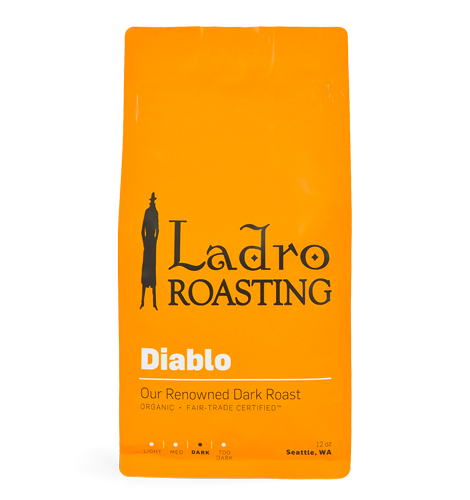 BEST BLEND
Diablo Blend Fair Trade & Organic from Ladro Roasting, Seattle, WA
Have you heard about the coffee coming out of Seattle these days? Of course you have, but it still amazes us how this coffee town continues to dominate. The best coffee blends balance carefully curated, responsibly sourced green coffees with the optimal roast level. That's how the Diablo was born. It's the ideal balance between excellent fair-trade, organic, green coffee and a roast method dark enough to really bring to the forefront those naturally sweet, rich, nutty, chocolate flavors that we all love. In the cup, you'll notice brown sugar, walnut, bitter-sweet chocolate and smoky notes with a round, full body. Diablo is like guilt-free chocolate for breakfast. The delight of dark baking chocolate mellows with walnut and brown sugar to make you glad you woke up. Because it's a dark roast and has less caffeine than those roasted to the light or medium stage, it's also an ideal dessert coffee.
"Perfect roast and notes, very happy. Coffee from Seattle never disappoints."
-Ankita, Sunnyvale, CA

"Phenomenal Best so far. I feel I could drink this every day"
-Waden, Pompano Beach, FL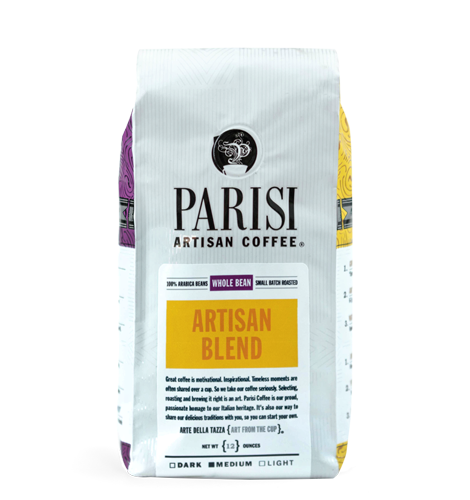 BEST DECAF
Decaf Kansas City Breakfast Blend from Parisi Artisan Coffee, Kansas City, MO
The internet has had some really strong words and memes for decaf coffee in 2019 and we won't abide it. If you are in the "death before decaf" camp we challenge you to try Parisi's Kansas City Breakfast Blend and not be won over. This blend has a creamy, buttery mouthfeel with notes of milk chocolate, grapefruit, melon and caramel. Even better- all of Parisi's decaf coffees are water-processed, meaning they're decaffeinated naturally without the use of synthetic chemicals. A pleasing finish and medium acidity make it a great morning complement whether it be paired with a continental breakfast or full-on steak and eggs. Also a lovely post-dinner treat that won't keep you up all night.
"This is one of the most enjoyable coffees I have ever tasted. Simply delicious!!"
-Sue, Binghamton, NY

"This coffee has a great nose, like a perfect medium roast"
-Sarah, Houston, TX
BEST ROASTER
Brandywine Coffee Roasters, Wilmington, DE
The best roaster golden mug goes to the roaster with the highest average reviews from all of their coffees for the year. We have 51 incredible roasters that are raising the bar every year, so yeah- the competition is tough. Brandywine Coffee Roasters took our top spot this year bringing us 32 amazing coffees in 2019 that were highly rated. When you get a MistoBox with a Brandywine coffee inside you hope that the cup will be half as beautiful as the bag it comes in, and it… so… is. Located in Wilmington, Delaware just blocks from the Brandywine School of illustration, Brandywine works with artists that are inspired by the local landscape, and aim to artfully represent it with their coffee. They believe that through dedication to carefully sourcing the world's best coffee and hand roasting each batch they elevate the process to an art form. And they so do. Congratulations to the Brandywine team for being our customer's favorite roaster of 2019!
"Love their coffees."
-Evan, Bosie, ID

"Impressed with Brandywine, will be interested in their future offerings for sure."
-Jay, Springfield, MO

"More coffee like this. Bright, fruity, acidic, delicious. Best coffee you've sent me so far."
-Eric, Chicago, IL

"Phenomenal. I'm not given to strong language, but Great Odin's Beard this coffee was delicious."
-Chad, Westminster, CO

"Pretty good! I am always impressed with Brandywine's naturals."
Alex, Syracuse, NY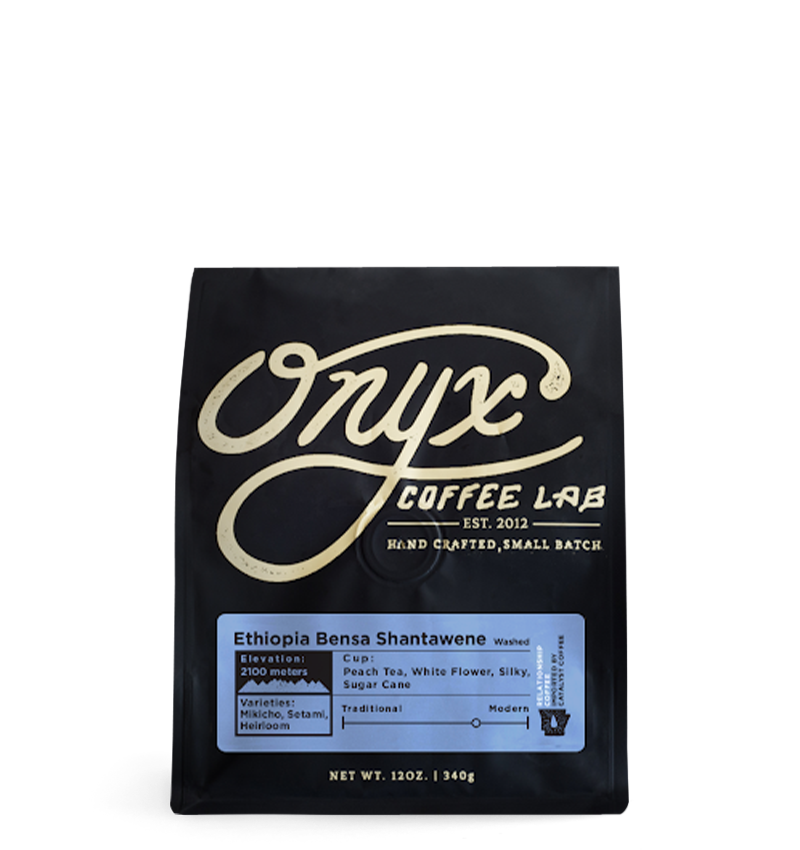 BEST ORGANIC COFFEE
Ethiopia Bensa Shantawene Natural from Onyx Coffee Lab, Springdale, AR
Deep in the Sidama region of Ethiopia, nestled in the foothills of the Bombe Mountains, lies the small farming town of Shantawene. Onyx Labs didn't typically buy coffee from this region, but that all changed after tasting this coffee. This sweet, perfumey coffee tastes of peach and cream soda upfront. A smooth, silky mouthfeel also stands out, making this one of their favorite surprise releases of 2019 and MistoBox customers agreed.
While this coffee stands out among all of our coffees, the Certified Organic Shantawene is the winner of our best organic coffee Golden Mug Award, a new category added in 2019 after seeing an increase in production and demand for organic coffees. This batch went very quickly in 2019, but fortunately, there's a new batch currently ready to take you on a journey. Add it to your Brew Queue before it goes again.
"Excellent! All Onynx Coffee Lab beans appear excellent! Want to have it around all time!"
-David, Irvine, CA

"Absolutely incredible. Just bursting at the seams with flavor."
-Tanner, Orlando, FL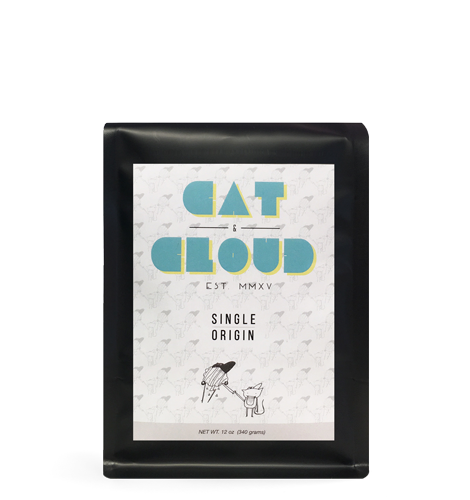 BREW QUEUE FAVORITE
Ethiopia Chelba Natural from Cat & Cloud, Santa Cruz, CA
Think of the Brew Queue Favorite award as the People's Choice award of coffee. Since adding the Brew Queue feature last year which allows our customers to add coffees of their own choosing to their line-up, we've recognized that there are just some coffees that are most highly in demand. This year Cat & Cloud's Ethiopia Chelba took home the award. Grown by the smallholder producers in the Yirgacheffe region at 1,700 – 2,000 meters, this naturally processed coffee is a wonderful showcase of why we love Ethiopian coffees. It's lighter in body and is particularly juicy with notes of blueberry, port wine, and semi-sweet chocolate. Little wonder why this was the coffee most in demand by MistoBox subscribers this year and went quickly, but there are a lot more great coffees where that came from with Cat & Cloud.
"Best coffee ever"
-Dina, San Antonio, TX

"Excellent coffee no matter how you brew. Bursting with fruity flavors that lasts the whole bag."
-Andrei, Lawrenceville, RI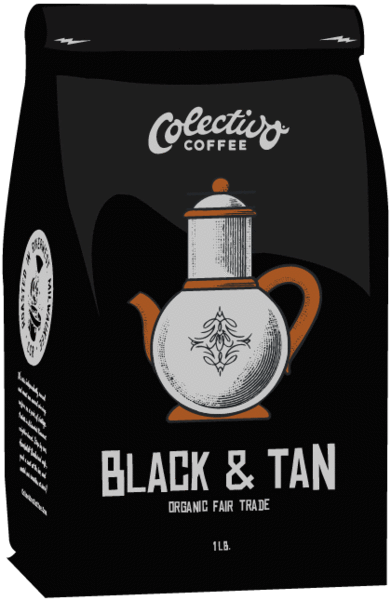 BEST GROUND COFFEE
The black and tan has been a classic pub favorite for years made when a dark beer is poured over a lighter, brighter one. The result is a delicate balance of paradoxical flavors. Colectivo's caffeinated version embodies the same spirit, combining a rich, full-bodied dark roasted Honduran coffee with a sweet, clean, Peruvian light roast in a blend that looks almost as good as it tastes.
In late 2018 we started offering a ground coffee option to open the door to share truly great coffee with more people and we haven't looked back. Not everyone had a grinder available to them that can properly grind beans to the right size for a perfect, consistent extraction. By grinding coffee to the perfect grind setting using a commercial quality burr grinder, Colectivo has done an excellent job of balancing freshness and ensuring the grind of their Black & Tan is ideal for our customers' brewing methods resulting in rave reviews in 2019.
"So rich and so smooth, this was one of the best coffees I've ever tried. Very low acidity, smoky but not too much so, with an almost meatiness to it."
-Ryan, New Orleans, LA

"We really loved this coffee and were so sad when it ran out! Dark and complex, proper low notes and well-balanced. REALLY enjoyed it – one of our favorite coffees ever."
-Melissa, Portland, OR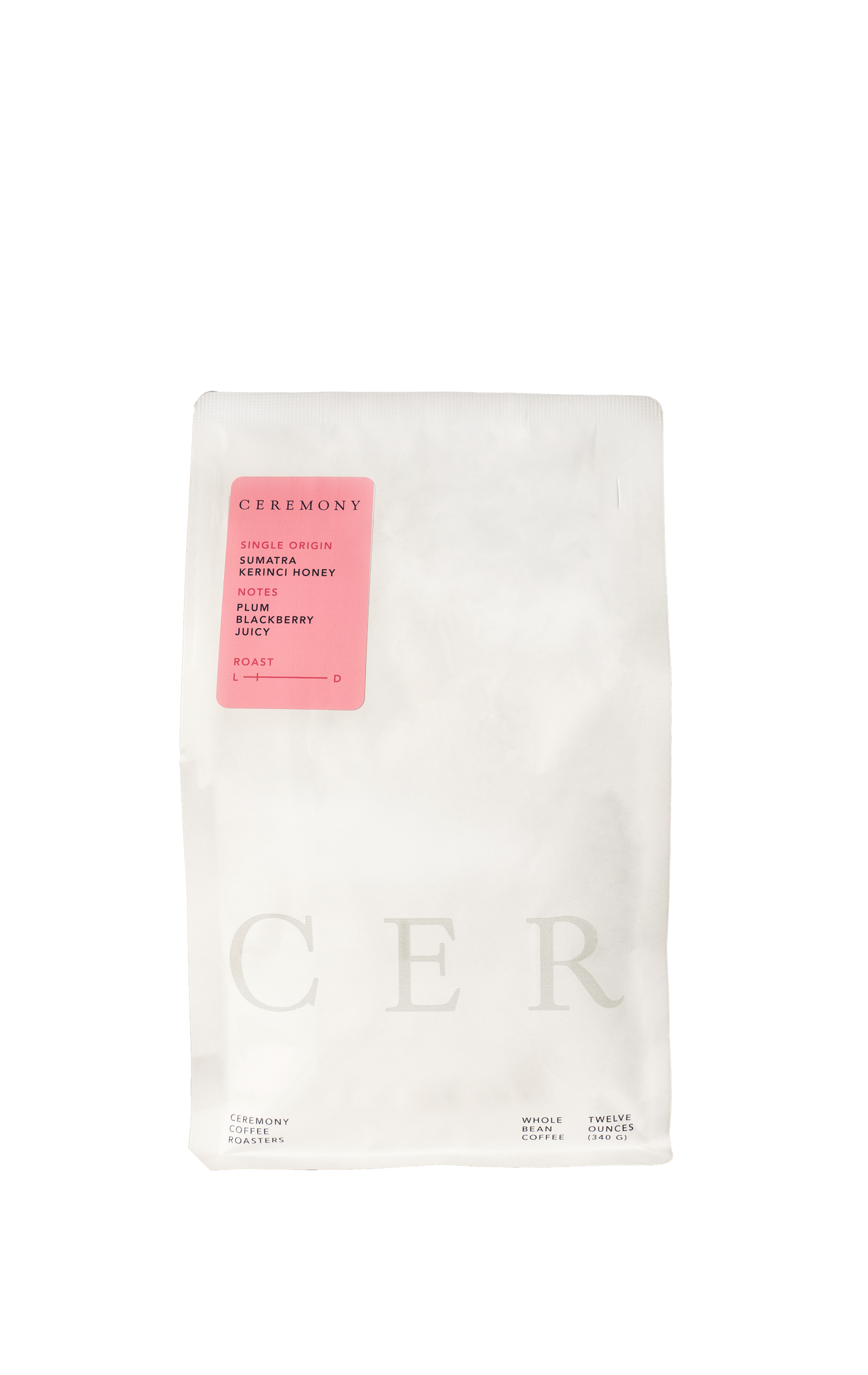 TEAM FAVORITE
Sumatra Kerinci Valley Honey from Ceremony Coffee Roasters, Annapolis, MD
At Mistobox, we all rely on a hot cup of coffee in the morning and with an abundance of the country's best coffee at our fingertips, we are challenged every year to choose a favorite. That being said, there is one coffee that came to mind when we sat down to pick our favorite- the Sumatra Kerinci Valley Honey from Ceremony Coffee Roasters. Not only was this coffee extremely memorable for its enticing aroma and incredible taste but what truly set it apart was the creativity behind its production.
Our team loves a variety of coffees, but we are always excited to taste a coffee that "bends the rules" and forges its own path (or flavor profile). Being a coffee from the island of Sumatra, we expected the typical earthy, full-bodied, chocolate flavor profile that Sumatra is famous for. Sumatra is unique and famous for its "Gilling Basah" or wet hulling practices which produce this recognizable "Sumatra profile," but the Ceremony Kerinci Valley was processed differently.
Tucked away in the shade of Mt Kerinci, the tallest active volcano in Asia, producers from the Kerinci Highlands challenge our perception of Sumatran coffee using honey processing practices and the product is a syrupy, sweet, and an intensely juicy cup of coffee. We tasted plum, berries, fudge, citrus, black tea, baking spices and it truly was a unique and delectable experience.
As the specialty coffee market continues to incentivize producers and we increase the quality of coffee that is available, new and exciting ways to produce and process coffees such as this are emerging. To us, this ingenuity enhances the final product and tells a beautiful story. We are all fortunate to have this Sumatra Kerinci Honey from Ceremony back in stock, but it likely won't last long so be sure to add it to your Brew Queue quickly.