October is Fair Trade Month which is meant to raise awareness for the fair trade movement and its impact on the global economy. In 2020, that is more important than ever. Coffee producers are facing the third year of a coffee price crisis and a global pandemic that has caused labor shortages. As Covid-19 has spread globally, coffee farmers continue to harvest the product that is the actual reason I get out of bed in the morning. In recognition of Fair Trade Month, we've partnered with Fair Trade USA®️ and Equator Coffee to learn more about Fair Trade Certified™ coffee and Equator's fair trade partnership with the Coordinadora de Organizaciones de Desarrollo de Concepción Huista (better known as CODECH) in Guatemala.
What is Fair Trade Coffee?
Fair Trade USA®️ is a nonprofit third-party certification organization whose mission is to improve the lives of producers by standardizing practices at every level of the supply chain to ensure health, safety, fair wages, and adequate housing for workers. It is the only mainstream model that guarantees a minimum price to help coffee producers through hard times like these. What we like about Fair Trade certification is that you know exactly what you are getting and their rigorous standards specifically address known issues in the coffee industry.
Certification against Standards
Fair Trade standards require every level of the supply chain to comply with a set level of requirements audited by third-party organizations. For farmers that means social and economic components that guarantee safe working conditions, the rights of workers, ensure cooperative members have a voice in governance, and lay out ground rules for terms of trade. In addition, environmental standards ensure farms are managed in a way that is sustainable.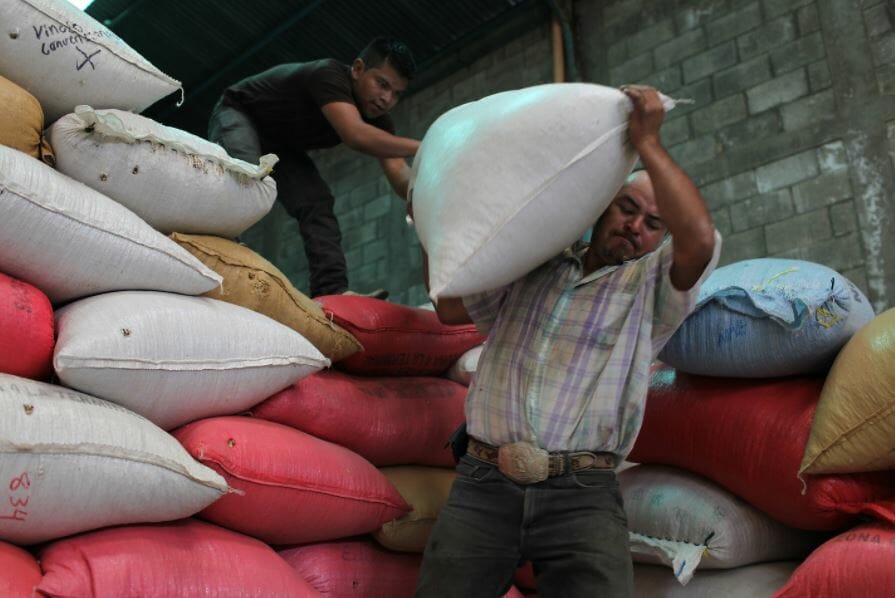 Fair Trade Minimum Price
As part of the economic standards, Fair Trade USA®️ sets a minimum price (FTMP) across commodities that face the most volatile pricing shifts, including coffee. Coffee sold through the C market (commodity market) can be sold for less than it takes to produce, meaning that in years like 2018 where C market pricing for coffee was at a 12 year low, many farmers lost money. It was so bad in parts of Central America like Honduras that many coffee farmers were forced to flee their countries and come to the US in the 2018 migrant caravan to seek asylum due to the economic crisis. Regulated minimums help to protect farmers from price shocks that regularly hit and plan for the future with stability.
Community Development Funds
On top of the Fair Trade minimum price, farmer organizations or co-ops earn an additional specified amount by volume, that gets set aside into an investment fund for the community. Members of the cooperative who earned the additional funds gather and democratically decide how to invest these funds depending on the local needs of their communities. Depending on the year that may mean investments in infrastructure, quality improvement initiatives, or social projects. Other years that may mean education for the children of the workers, funeral services, or vital healthcare screenings. It's up to the community to decide together.
Market Linkages
All of the above is well and good, but without a market to support the products and premiums paid, the model could not be sustained. Fair Trade USA®️ works directly with importers, roasters, retail partners, and brands to promote responsible business and nurture conscious consumerism so that you as a consumer understand the direct impact your purchase has on the lives of these farmers. When you see the Fair Trade Certified™ seal on a product, you know the standards that your coffee had to meet that were verified by a third-party.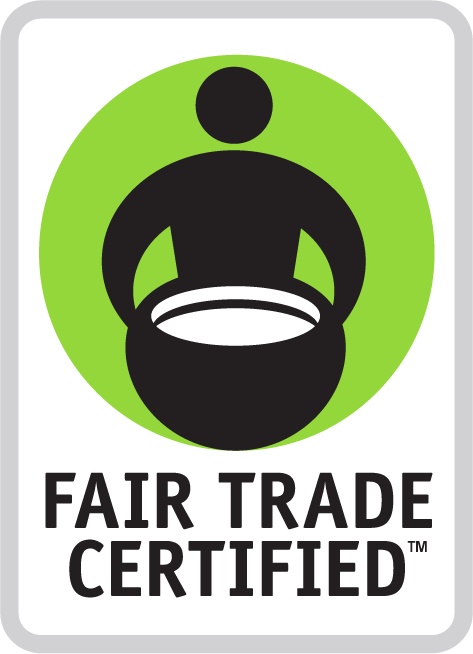 So what does all this look like in action?
Fair Trade in Practice: CODECH and Equator Coffee
CODECH (short for Coordinadora de Organizaciones de Desarrollo Concepción Huista) is a coffee organization in the mountainous highlands of western Guatemala that unites seven different coffee cooperatives. Founded in 1998, this 500 person organization is 30% female and supports local smallholder farmers produce and market their coffee. Over the past decade, yields on the coffee farms surrounding Concepción Huista have dramatically decreased because of climate change, but training and systematic renovations initiated by CODECH six years ago are paying off. These programs are the driving force behind the group's recent growth as non-members witness the impact on production and quality. Using community development funds received from the Fair Trade premiums, CODECH has been able to invest in internal inspections for members to implement best agricultural practices, meet organic certification standards, and improve quality control.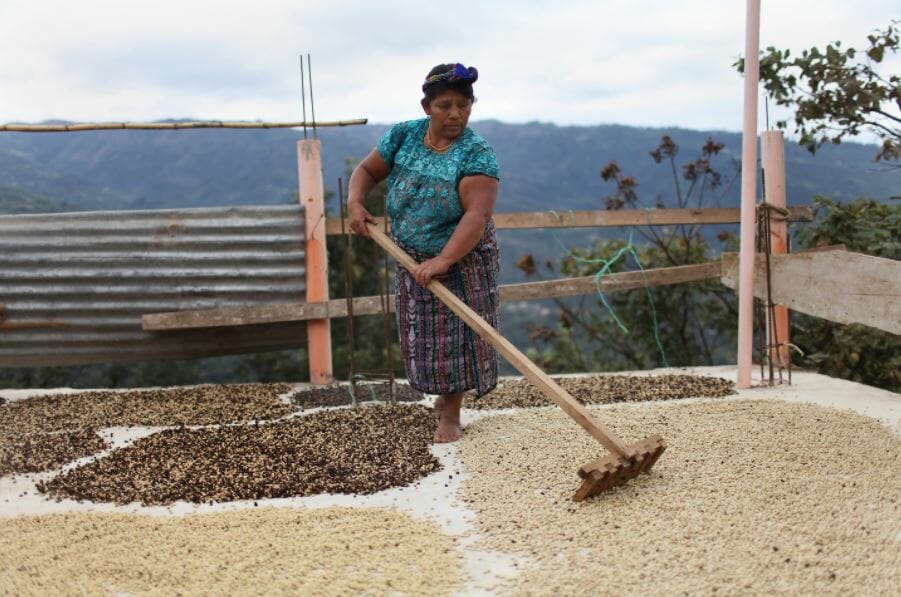 Several of our roasters source from CODECH including Evans Brothers Coffee Roasters who does a lovely medium-dark roast, but Equator Coffee from San Rafeal, CA has worked with CODECH for several years through Fair Trade Certified™ partnerships. The Guatemala Concepción Huista Fair Trade Organic from Equator is a washed, light roast that was grown and processed by CODECH co-op member Marcos de Marcos Gaspar. This coffee gives us Sweet and cohesive flavors of guava, créme brulee, and lemon. Marcos consistently places well in CODECH's annual coffee quality competition, an honor involving 59 coffee producers in 2019 who entered samples from their lots to be judged. Nate Breckenridge, Associate Director of Coffee at Equator, visited a few years ago to judge and witnessed firsthand the improvements in the quality of coffee and the impact of investments made. Their coffee is beautifully balanced, combining flavors of delicate fruit and spicy chocolate.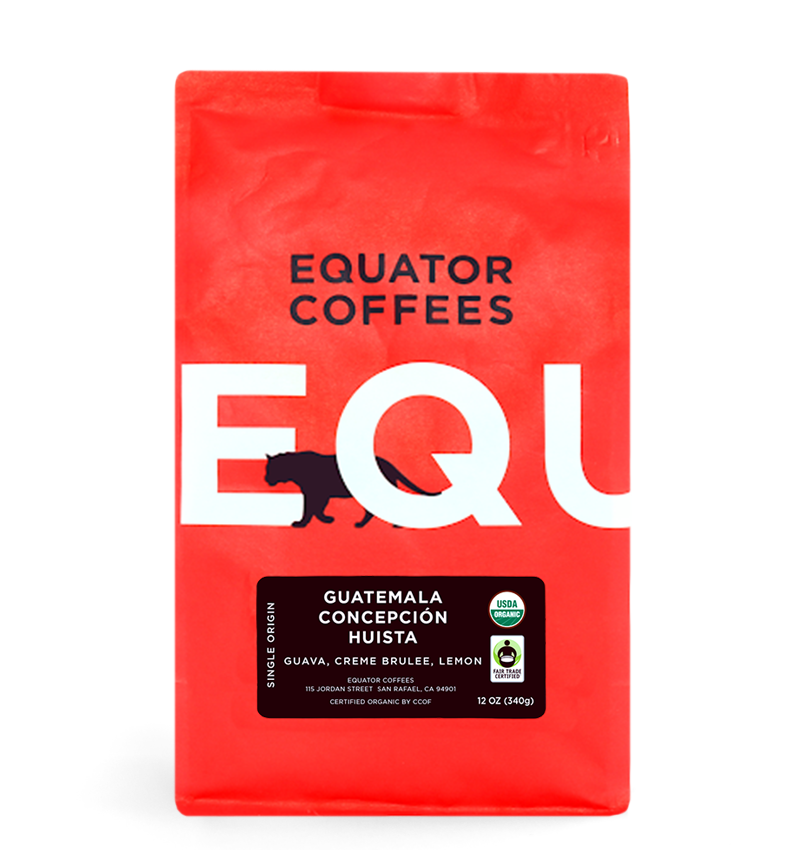 As a certified B Corporation, Equator is a demonstrative leader in sustainable practices and was an early partner of Fair Trade USA beginning in 1999. This LGBTQ female owned and operated coffee roaster has the philosophy of "the chain of well-being" which ensures that every step of their supply chain is equitable, sustainable, and beneficial for everyone involved. Their Fair Trade Certifications complement this philosophy by providing a stabilized minimum price for producers across relationships as well as fostering the Community Development Fund, which enables democratic spending of the Fair Trade premium across the community, based on needs.
Fair Trade™ or direct trade coffee?
At MistoBox, we don't take sides in the fair trade vs direct trade debate- we love both. Both invest in the farmer, promote sustainability and safety, and can ensure living wages for producers. With that said there are differences conscientious coffee drinkers should be aware of between the two.
As discussed above, Fair Trade standards are set and regulated by a third party. You will always know exactly what you are getting with a Fair Trade product when you see the official seal. With direct trade coffee, there is no mainstream standardization for what that entails. Each direct trade partnership is crafted between the farmer and the roaster, sometimes leading to really strong partnerships that exceed the Fair Trade™ standards considerably. As is the case with Onyx Coffee Labs who pay their producing partners up to 6 times more than the Fair Trade minimum. While incredible, that's not the case with every direct trade claim. It's important to do research on what each company's standards are when defining Direct Trade. Oftentimes, reliable, honest, and transparent roasters have published their requirements for what their Direct Trade partnerships look like. However, Fair trade is an exact specification that comes with prescriptive benchmarks a trade agreement must meet.
Another point to consider is that Fair Trade Certification can be an expensive and time consuming process and some cooperatives simply can't afford it. Since there is no certification process with direct trade, there can be fewer barriers to entry for producers. Fair Trade is also limited to only those farmers who belong to a cooperative and large estates, leaving out small-scale individual farmers. While that is unfortunate there is no denying that Fair Trade has a big impact on the producers that partner with them. In 2019 alone $37 million in Fair Trade premiums were invested back into coffee communities.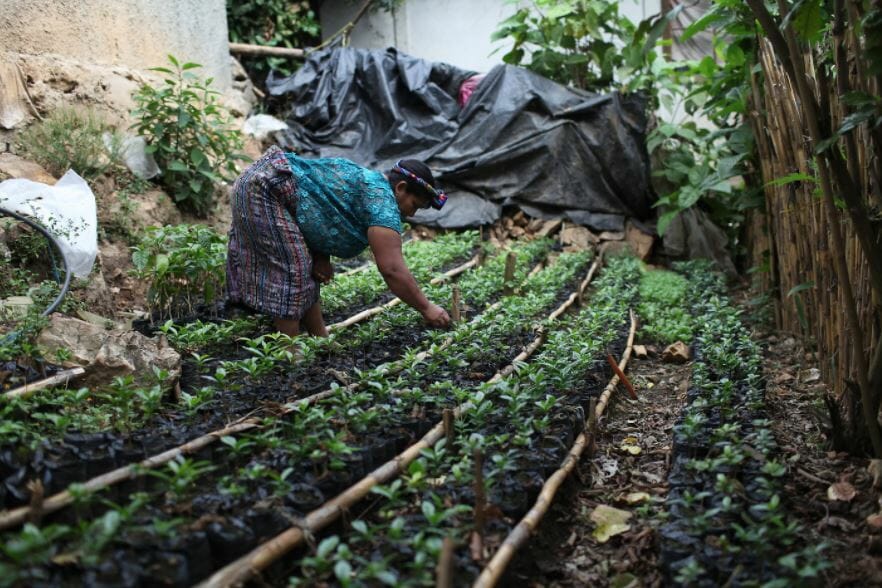 As you can see it's not a cut and dry answer. If you are willing to do the work of delving into the specific relationships- direct trade can be an excellent way to go with higher potential upsides for producers. If you want to support a larger swath of farmers belonging to cooperatives and know exactly what you're getting every time- fair trade is a great option. We like to mix and match at Mistobox which is why we carry both. While only a portion of the coffees MistoBox roasters offer have certifications, we are confident that all of the coffees we offer meet or exceed all ethical standards for buying coffees and ensuring fair compensation to the producers. If however, you want to be sure we are launching our Fair Trade Subscriptions this month ensuring the coffees you are sent meet Fair Trade's standards.
Ready to try some of the countries best Fair Trade coffees? Subscribe to our Fair Trade coffee subscription and discover the best Fair Trade coffee in the country. We're giving new subscribers 25% off their first coffee when they subscribe this month.
Learn more about coffee and taste with our Taste Series check out our specialty coffee article, guide to coffee cupping or learning what influences coffee flavors?
Get your Mistobox coffee subscription filled with specialty coffees.