Earlier this year we released a specialty coffee tasting series that explored everything you need to know to better understand and appreciate the taste and flavors of coffee. We think coffee is the best way to start your day, good morning coffee, and by enhancing your sensitivity to its tastes, you can upgrade your day and ritualize each sip. The same is true of wine, and though the beverages live at the opposite ends of our day, they have a lot in common. Both wine and coffee are products of an agriculturally grown fruit that is harvested and transformed into beverages worth billions of dollars annually and create millions of jobs globally.
Another similarity between coffee and wine is the mechanics involved in professionally tasting each. Whether you are cupping at a local coffee shop with a Q grader or wine tasting in the Finger Lakes with a sommelier, the basics of tasting wine and coffee are pretty similar. Both are evaluated by their notable flavors, aromas, body, finish, and acidity. Beyond the agricultural, economic, and tasting similarities between coffee and wine, both create culture, and for many of us, are fixtures in our lives.
For all the ways there is common ground between wine and coffee, they don't usually overlap in our day. Mornings are for a hot aromatic coffee when you're taking time for yourself, and evenings are ideal for a nice glass of wine enjoyed with friends and family. In the spirit of this, the MistoBox team held a virtual wine tasting and undertook the task of selecting coffees that we felt would compliment the wines we tasted. Each wine was selected by Margot Mazur, Beverage Director of Wild Child a bookstore and wine shop in Somerville, MA. Wild Child's mission is to promote wines produced with respect for the environment and our health, from regions often overlooked, made by women, people of color, and the LGBTQI+ community. Margot chose a bottle of her favorite wine for each of the four of us to sample, and we chose the coffees that felt like the AM to the wine's PM.
This white wine is from the Umbrian region of Italy, just north of Rome and bordering Tuscany. Umbria isn't as well known as its neighbor for wine but produces really unique Gechettos that are crisp and dry. The Montemelino winery, located near Lake Trasamiento, was started by winemaker Margret Etten Cantarelli in 1961 and was recently passed down to her daughter Sabina.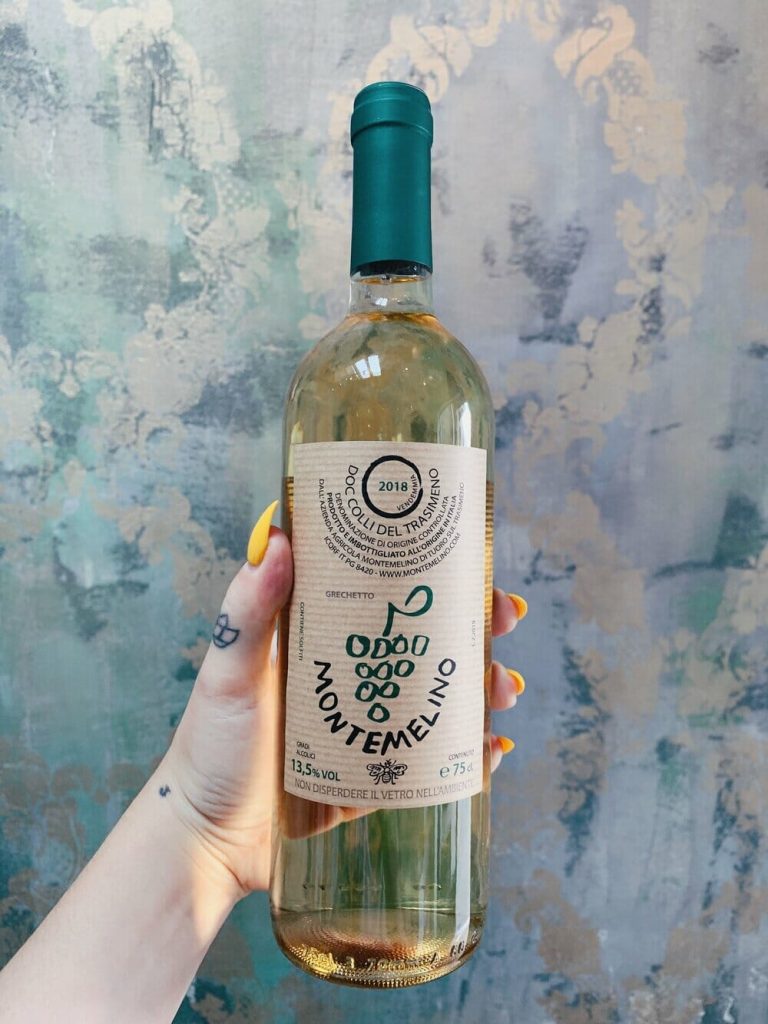 Bailey, our head of customer service, tried this one and got juicy citrusy notes with some earthiness and wood flavors. The combination was minerally and it had a beautiful rich oaky color. This was an ideal wine to be enjoyed from Bailey's backyard in Southern California in the early evening with the smell of the day's ocean breeze coming off the water.
The coffee that reminded Bailey of this wine is the single-origin Honduran Gerado Trejo from Case Coffee Roasters. At first glance, the coffee's tasting notes of red apple and nougat don't have much in common with this wine, but this wonderfully balanced coffee is clean and juicy in the same way the Montemelino is. Also grown overlooking a lake, the microclimate of Lake Yojoa produces a cup that is perfect to be enjoyed as an espresso from Bailey's backyard as the day greets the sun.
This bold red hails from Mendecino county in Northern California. The Nero d'Avola grape comes originally from Sicily and is known for its deep, bold fruit, that's earthy, yet tart and has body-ody-ody for days.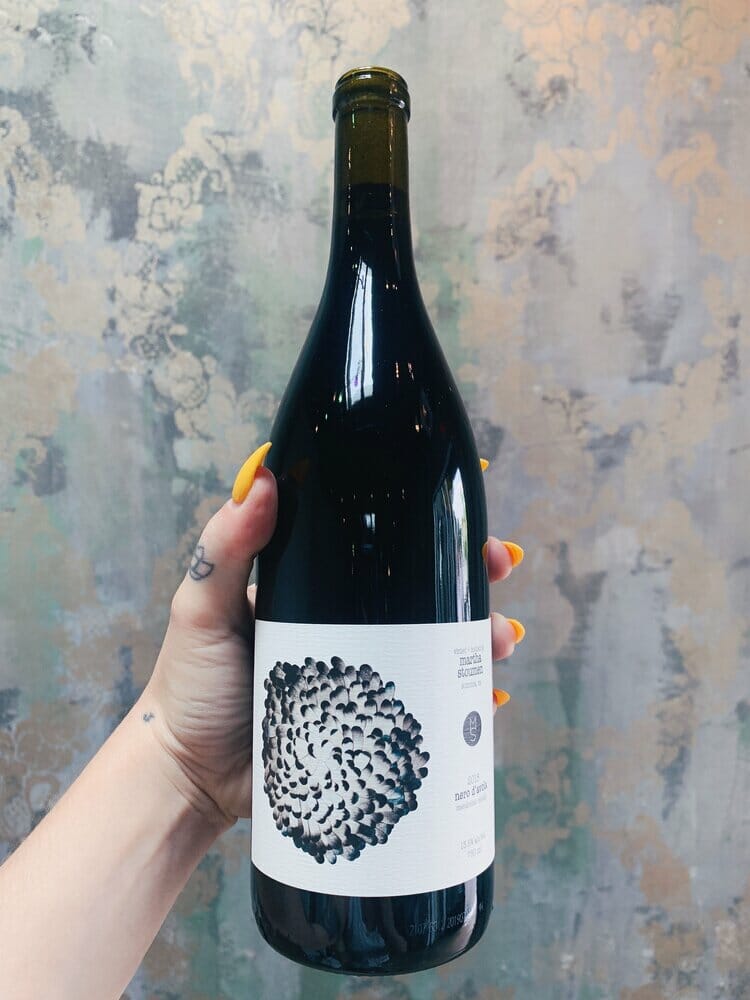 Tyler, our director of coffee, tasted this wine and picked up dark fruits like plums and cranberries alongside juicy cherries. The body on this wine was full to the max and reminds us of a wet spring day in the Pacific Northwest when the air is heavy and fresh. Tyler is our resident coffee expert and immediately married this wine with a naturally processed coffee from Burundi or Rwanda for its jammy qualities. Ultimately Tyler landed on the Burundi Natural Gahahe from Colectivo Coffee. This coffee gave Tyler the same fruit-forward tastes common in natural coffees and a fantastic, syrupy body with notes of dried cranberry that made this coffee feel like a great morning complement to an evening spent enjoying the Nero d'Avola.
Domaine Les Grandes Vignes
This Cabernet Franc, or as it's called in this wine— "Cabernet Breton," hails from a family-owned winery in the Loire Valley of France. The vines themselves are 60 years old, and they have been in these hands of siblings since the 1980s, where they immediately began the conversion to organic and biodynamic practices. This natural wine is unfined, unfiltered, hand-harvested, and bottled with its naturally-occurring yeasts. It delivers a unique presentation of this grape, to say the least.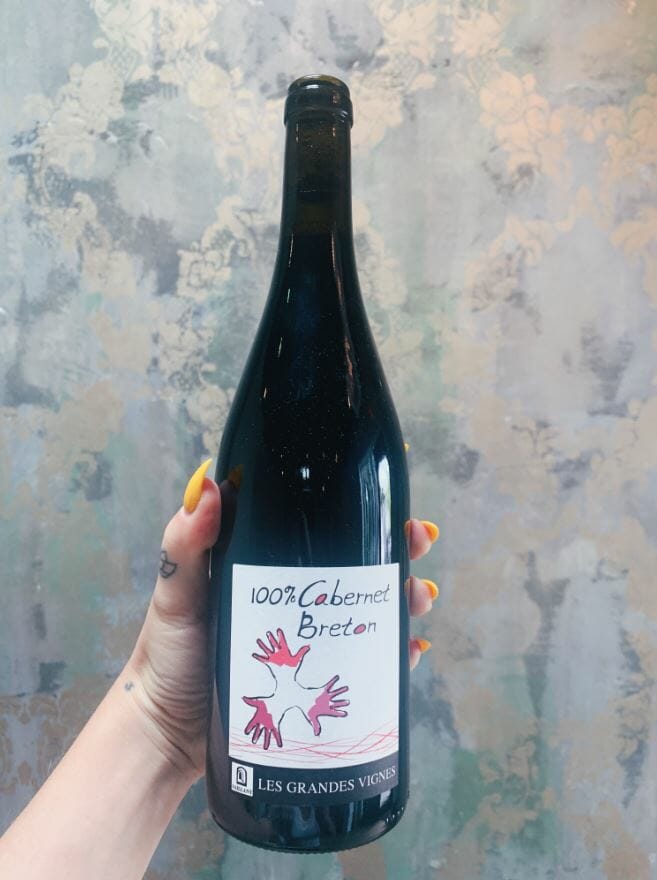 I personally took this wine for a test drive and first noticed a really nice pepper smell on the nose. In the first sip, I picked up cherries and plums that had a spicy little finish that was quick. That plushy cherry and bright red fruit immediately reminded me of Leticia's Natural from Alma Coffee Roasters. This lightly roasted, natural coffee from Honduras all but exploded in vibrancy and berries in my Aeropress. It felt like the perfect coffee I'd enjoy Christmas morning. Later that day I'd enjoy the Les Grandes Vignes with a cheese and olive plate set out before a festive dinner.
This is not your every day Beaujolais Gamay (say that 3 times fast). This Gamay is from a small region of Italy that's right by Switzerland called Valle d'Aoste. That means altitude! Grown at a higher elevation this Gamay has a lot of liveliness and a nice acidity commonly found with higher elevation wines.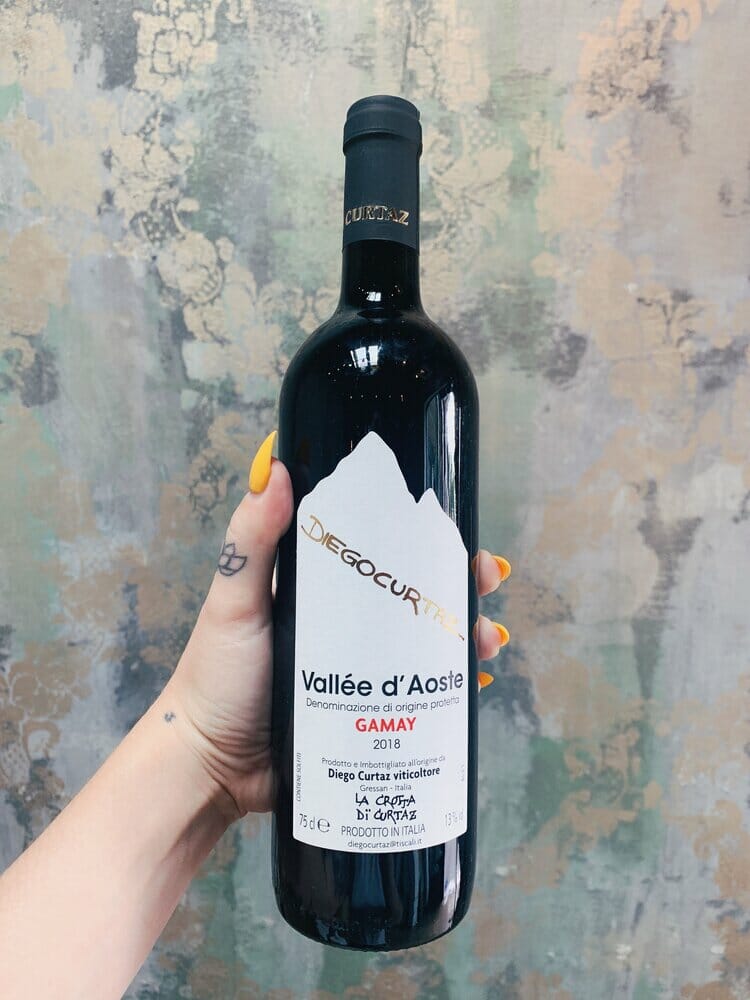 Connor, co-founder and coffee curator at MistoBox, had the pleasure of sampling this wine and picked up immediately on bright fruity notes of cranberry, orange, and strawberries. It had a lasting finish that was fun and tart. Picture drinking this wine at the bottom of the Italian alps on a gorgeous summer day with a picnic of goat cheese and tiny wild strawberries.
If that's your afternoon, you'd wake up and be in the mood to drink an Ethiopian Anbessa from Coava Coffee Roasters. This medium-light roast was also grown at a very high elevation of 2,000 meters in the Hambela region of Ethiopia. This naturally processed coffee has a lively acidity and gives you pomegranate and dark chocolate notes. This is what you drink in the AM before you head out for a hike and picnic with your bottle of Gamay for lunch in Italy.
Give it a Try!
Coffee and wine have a lot in common and this exercise was a fun way to flex our tasting skills with both beverages. The pairings we chose weren't always based on exact matches of the tasting notes, but more about recognizing the similarities between the characters and expressions. Because of that, each selected pairing was subjective. If I had tasted Connor's or Bailey's wine, I might have come up with a different coffee pairing altogether. Finding similarities between wine and coffee was a fun way to enjoy two of my favorite beverages, discover some amazing new wines, and apply my newly acquired tasting skills. If you feel inspired to try at home, please remember to drink responsibly. Great wine, like great coffee, is meant to be savored and appreciated.
A special thank you to Margot Mazur at Wild Child for suggesting these wines and curating a unique collection of wines from underrepresented regions and winemakers. If you are interested in supporting Wild Child please visit www.wildchildsommervile.com.
Learn more about specialty coffee with our Taste Series. Check out our Specialty Coffee article, Guide to Coffee Cupping or Strong vs Rich vs Bold Coffee: What's the difference? and Understanding Coffee Taste.