It's been a year. We've all faced challenges in 2020 we didn't think we'd see in our lifetimes and have had to adapt to new normals. That's especially true for America's small businesses who have a difficult road to survival in the best of times, and this year's challenges have tested their fortitude and creativity. While large corporations with advanced e-commerce platforms and distribution networks have thrived, our small businesses designed for personal retail experiences are struggling. The supreme irony of all of this is that small businesses are the backbone of an economy with a strong and secure middle class. It's been studied and proven that they create local jobs that increase median household incomes, reduce poverty, and lower income inequality because they are invested in the well being of the neighborhood. Beyond the direct economic benefits, a growing small business sector has been shown to lead to overall improvements in public health as well. When they thrive, we all thrive which is why it's vital that small businesses be supported. Small Business Saturday began in 2010 in reaction to the global financial crisis and has grown in popularity every year. Even so, our small businesses are facing new challenges that are in some ways greater than what they were a decade ago.
We work with 56 small-batch coffee roasters from 23 different states that have had different protocols and mandates for COVID-19. The circumstances they've been operating under are as unique as their coffees, but all are doing their best to keep their employees safe and their metaphorical doors open. In honor of Small Business Saturday we wanted to share what this year has been like for some of them, pivots they've had to make, and their outlook for the future. Here are a few of those 2020 small coffee roaster stories.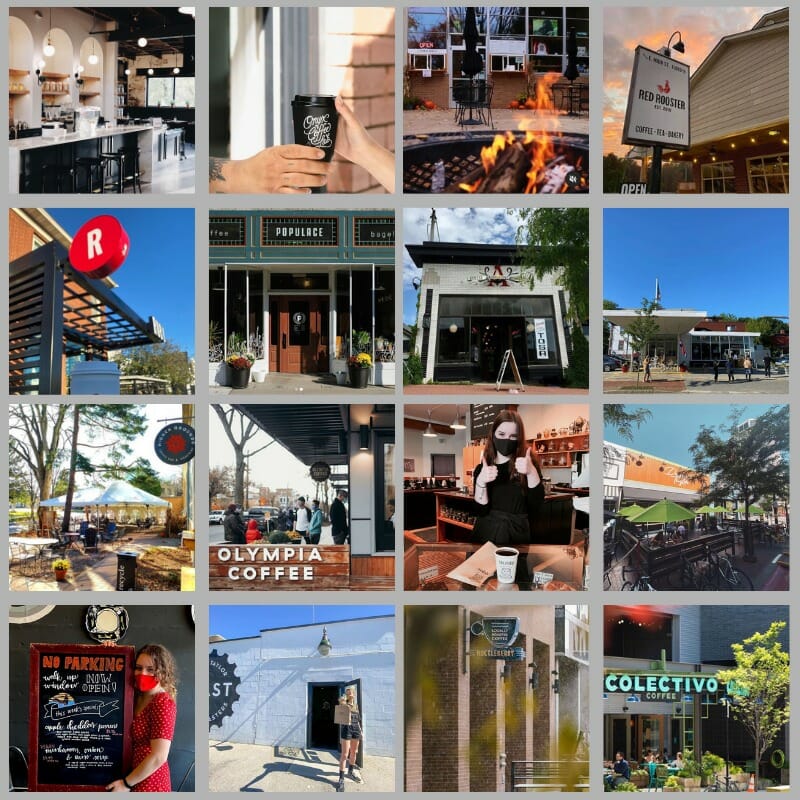 Higher Grounds was started when co-founder, Chris Treter, was on a trip to Chiapas, Mexico in 2001 for his post-graduate internship. Living there for a year, he became personally acquainted with the challenges of coffee farming and as he was returning to the US he asked how he could help. They gave him a simple answer: 'Sell our coffee.' And so he did. Today Higher Grounds is a B Corporation with 22 employees, sourcing coffee from a dozen countries (including the same farmers Treter first met in Chiapas). Their human-centric approach ensures that everyone from the coffee farmers they work with, to the employees they staff feel empowered and have a means of providing well for their families.
Higher Grounds survived their first economic crisis back in 2009 and is now facing their second unprecedented business challenge in COVID-19. Their single café was completely shut down from mid-March through late-June, reopening with a contactless, to-go only ordering system which required a completely new point of sale system. They were able to keep some outdoor seating which was spread out to provide safe distancing and now with winter barreling down on Northern Michigan, they've added a campfire outside to help people stay warm while safely enjoying coffee at their favorite local shop.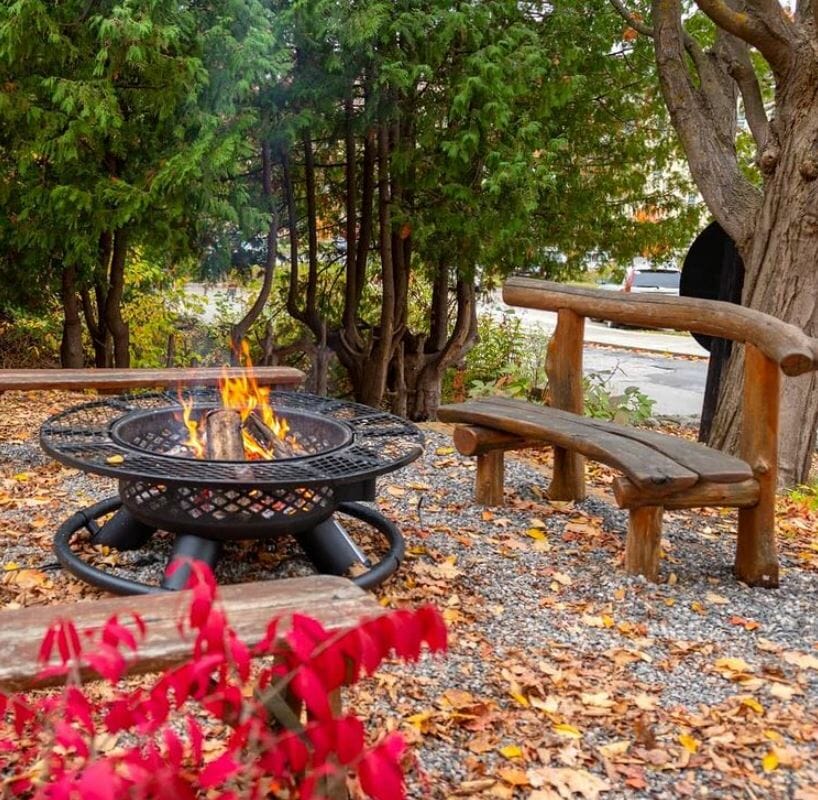 The Higher Grounds team has worked together to innovate new opportunities to adapt to the current environment. They've pivoted to growing their e-commerce channel and local doorstep delivery for retail web orders while staying safe. "It's been a very difficult time, but it has resulted in some incredible moments of triumph," says Joshua Brandt, Higher Grounds' General Manager. "We have benefited from a tight network of community businesses mutually invested in the well-being of each other. This means sharing intellectual resources, innovation, and in some cases unique business arrangements. Additionally, the Federal Stimulus money afforded by way of the Payroll Protection Program, and the COVID SBA Disaster Loan ensured that we did not have to send any employee home without work."
Higher Grounds is hopeful that they will see a stabilization of the coffee marketplace with continued e-commerce growth. A priority for them is to find ways to deepen relationships with individual customers ordering online the same way they would if a customer was able to come into their café.
150 miles on the other side of Northern Michigan is Populace Coffee in Bay City. Populace was started in 2010 by coffee veteran, Andrew Heppner who had been living in Los Angeles. When he moved home the goal was to bring a new caliber of coffee to Michigan while sourcing and roasting only the highest quality coffees. Ten years later, Populace had 3 café locations and was named one of the best coffee shops in Michigan by Food & Wine Magazine. With 2020 came challenges that have tested the mettle of Populace and many of Bay City's small businesses and restaurants. Two of Populace's three retail locations have been shut down since late March, with the third reopening for a short period of time this summer. As of October all of their cafés have been closed for the remainder of 2020 with the hope of reopening in 2021.
In this uncertain time Populace, like many small businesses, has shifted focus to e-commerce retail sale of coffee and merchandise. Since the beginning of the pandemic, they've seen an increase in sales of products like their "Coffee for Anyone" T-shirts and Mirr mugs, which along with online sales of coffee, has helped them sustain the business. Additionally, they've been able to receive some local economic development grants that have helped a great deal.
Not only has Populace been fighting to keep their own business afloat, but they began a Small Business Support Program back in March to help 175 other small businesses get through these unprecedented times. Using their web platform, Populace co-branded their coffee bags with other small businesses nominated by their social media community and for each bag sold the revenue was shared directly with that business. Running from March through July, Populace paid out over $35,000 to their small business partners- everyone from other coffee shops like, Civil House Coffee in Kalamazoo, to Bay City's vintage vinyl record shop.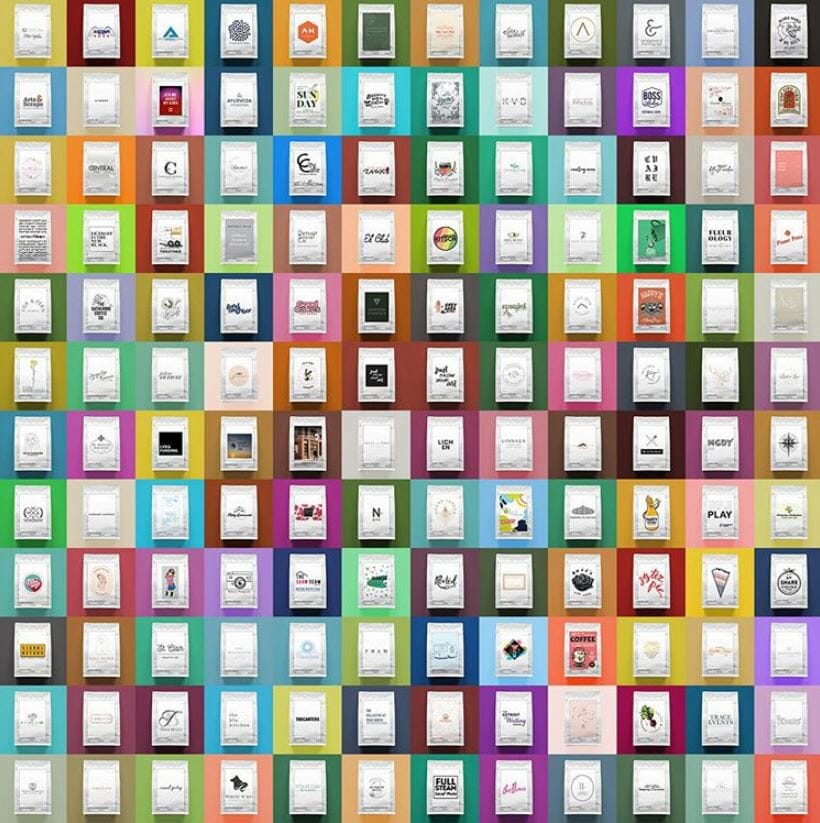 Dawson Taylor has been in business since 1995 and in the more than 20 years that they have been operational they have upheld their mission to create exceptional coffee in an artisanal manner. As an established small business, they were in a better position than many to meet the challenges of 2020, but even so, they had a lot to overcome. Like most other coffee roasters, they saw a major decline in foot traffic to their two cafés and a steep decline in wholesale orders from other businesses like hotels and restaurants affected by the pandemic. Though their online orders have increased significantly in the last 8 months, the higher cost of doing business online hasn't taken the place of the bulk orders from restaurant and café partners they've lost.
As a result, Dawson Taylor has gotten creative with how they are selling their products, tweaking their processes to run more efficiently, and even partnering with other local roasters to purchase items in bulk to get costs down for everyone (I.E. Oatly Oat Milk). They've also partnered with other local Boise businesses to create holiday gift baskets for coffee lovers to boost sales. "Overall we're in good shape and are lucky we haven't had to cut anyone's hours and nobody has been seriously i'll (knock on wood). We're lucky our community supports us the way they have and we're able to come roast coffee every day," says Tom Barlow, the sales manager for Dawson Taylor.
Due to the recent CDH advisory, Dawson Taylor has moved to a grab and go only service at both locations in November, and going into 2021, Dawson they are optimistic. They've got a lineup of coffees coming that they are really excited about (us too), and have a proven process in place for COVID that will keep their doors open and their employees safe.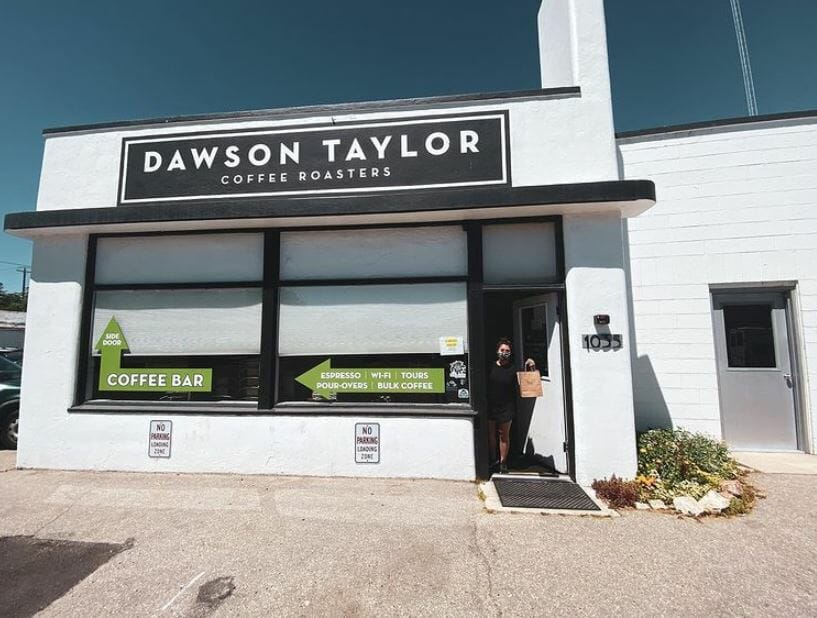 Red Rooster Coffee is a small, family-run business tucked in the Blue Ridge Mountains of Virginia. Opening their doors in 2010 in a town with a population of 432 was a bold move, but that aptly describes Red Rooster. In one of the toughest markets, Red Rooster grew to 32 employees and has been nationally recognized for their exceptional coffee by the Good Food Awards, the US Brewers Cup Championship, and many more. Red Rooster Coffee operates on four basic tenets – taking care of their employees, their farmers, the environment, and their community, and this year has put their commitment to these values to the test.
As soon as the pandemic hit, Red Rooster moved all of their café operations to curbside only, taking orders by phone, app, or at their walk-up window. Staff will then bring the orders out to a contactless pick-up counter. This has allowed Red Rooster to retain all of their employees throughout the pandemic, shifting many of their roles from front of the house operations to meet the growing e-commerce demand.
Our employees are as fatigued as everyone else, but they continually tell us that because of the safety measures we have put in place, work still feels like a safe place, and in some cases, the safest place.

Haden Polseno-Hensley, co-owner & co-founder at Red Rooster
Polseno-Hensley says that Red Rooster employees have stepped up in a big way for them by being flexible in both their job responsibilities and their hours which can shift on a dime based on potential COVID exposure and risk. It helps that Red Rooster figured out a way to continue to safely run its onsite childcare facility for employees. Figuring out how to safely run a daycare facility wasn't an easy task, but it has made it possible for parents to still come to work as their schedules shift. Through all of the uncertainty and changes, Red Rooster employees have shown up to get their jobs done with stellar attitudes.
Another creative solution is Red Rooster's Win/ Win campaign, which collects $10 donations from customers to provide fresh meals for their local food bank, Plenty!. Donations are used to pay Red Rooster workers to make fresh, healthy meals out of local ingredients in the company's kitchen, and then deliver them twice a week to the food bank whose resources have been in high demand since the onset of the pandemic. To date, Red Rooster has produced over 4,000 meals and won't stop until they hit 5,000. It has been a win for Red Rooster employees who needed hours, local farmers whose produce was used, and people in their community who need additional help.
Red Rooster's plan for 2021 is going to focus on retaining the new customers they gained during the pandemic, a majority of whom shifted from chains to support small-batch specialty coffee roasters like Red Rooster. "We are going to make sure they are satisfied and want to stick with us," says Polseno-Hensley.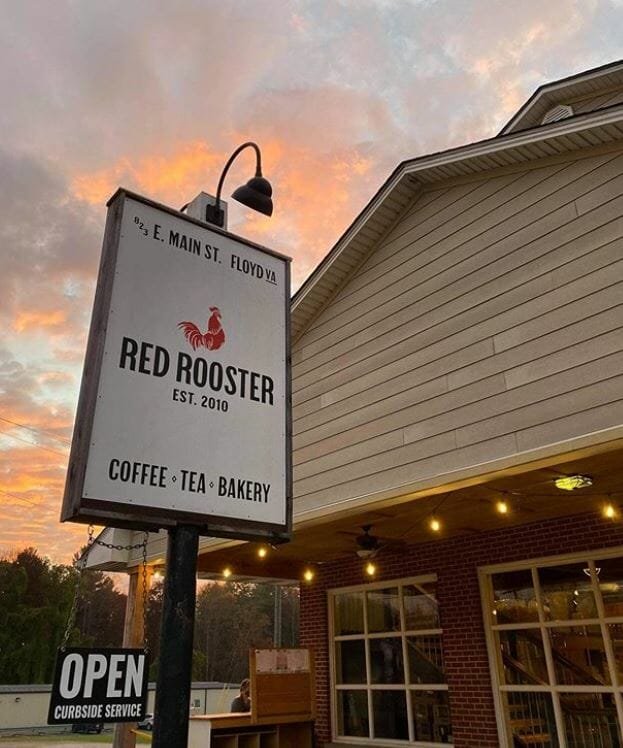 Looking Forward
It's been a trying year for all of us and small coffee roasters are proving they are creative, agile, efficient, and that they stick to their values when the pressure is on. Populace donated $35K to other small businesses while two of its own locations were closed. Red Rooster went the extra mile for their employees to ensure they could continue to provide safe childcare. Dawson Taylor used their downtime to tighten up its operations and become more efficient. Higher Grounds smartly utilized its stimulus money to ensure all of their employees had work throughout the entire pandemic. Each example proves exactly why we need small businesses.
Small businesses do it all when it comes to small-batch specialty coffee. Small family farms and co-ops grow and process it. Small-batch roasters bring it to life. And we at MistoBox are proud to safely deliver coffee straight to you. We're a scrappy team of four and we work with 56 of the hardest working small businesses that employ hundreds of employees across the country. We're happy to have been able to share with you how 4 of them have persevered this year and supported the communities that they call home. When these businesses thrive, we all thrive.