Drumroll please… the 3rd Annual Golden Mug Awards are here! The Golden Mug Awards are decided by you, the MistoBox subscriber. We look at all 35,000 coffee reviews from 2017 to see which coffees you liked best.
This year MistoBox hit the very exciting landmark of adding more than 900 coffee options and offering more than 500 of those at any time. With so many incredible roasters and coffee to choose from, our Golden Mug awards are more notable than ever before. Without further ado, the winners are:
Best Overall Coffee
Ethiopia Hafursa Natural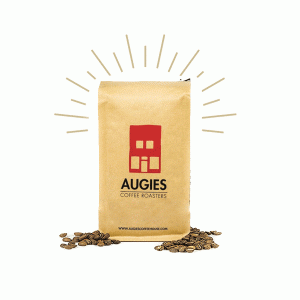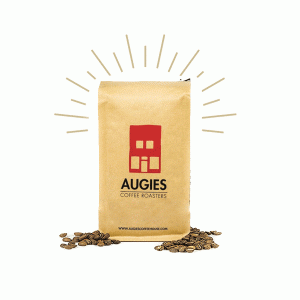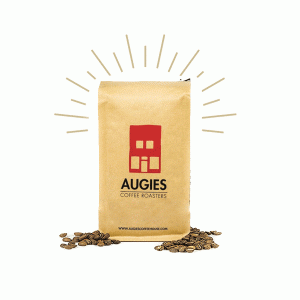 We don't need to say much about this coffee, as you have all been raving about it all year long! This was a pretty incredible year for Ethiopian coffee and it's no surprise that Augie's created something truly special in this Natural coffee. From the aroma, the finish and of course the flavor, it stood out as many people's favorite coffee of the entire year. Reviews like 'best ever' 'favorite coffee to date' and, our favorites, 'fruit bomb' and 'fruitalicious!'
"This is the ABSOLUTE BEST Ethiopian coffee I've had to date! It quite literally tastes like drinking juice! Almost has a peanut butter and jelly aroma when opening the bag. Amazing!" – Sean

"Amazing. You get fruit from the minute you open your bag of beans to the last sip. It's fruity with very little acidity.  By far our favorite cup!" – Alexander
Cheers to Augie's Coffee Roasters for putting so much passion and flavor into every cup. If you haven't tried a coffee from Augie's Coffee Roasters yet, today is the day! The Ethiopia Hafursa Natural is seasonal/sold out, but choose any of their offerings and we know you'll be impressed.
Best Single Origin
Olympia Coffee Roasting Co.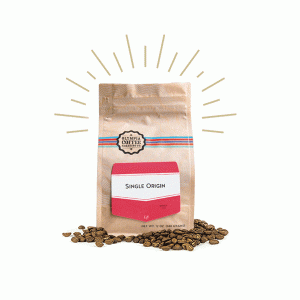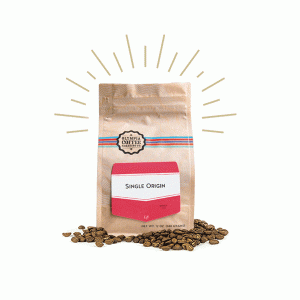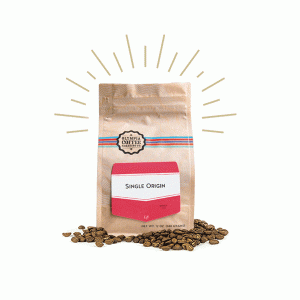 We weren't surprised our subscribers chose another Ethiopian coffee for their favorite Single Origin from this year. The Ethiopia Adisu Kindane Natural Organic comes from a single-farmer, Adisu Kindane. Traditionally, Ethiopian coffees from individual producers are combined and sold by a cooperative. But in this case, this full natural coffee is sourced through a direct trade program fostered by the great people at Olympia Coffee Roasting Co., and then roasted to 'fruity' perfection.
"Best Natural I've had this year. Its sweet and complex with layers of ripe Strawberry, blueberry, and a clean chocolate finish. 5/5" – David
"Just about as good as it gets! Fruity….dark chocolate….all the notes you expect in a natural processed Ethiopian…roasted perfectly…not too dark! " – Tracy
Cheers to Olympia Coffee Roasting Co. for going above and beyond to bring us a Single Origin that reminds you just how impressive and beautiful a coffee can be. Pick up a bag for yourself and see just how good a Single Origin coffee can get.
Best Blend
Zoka Coffee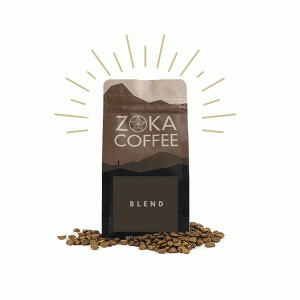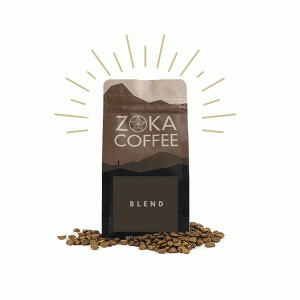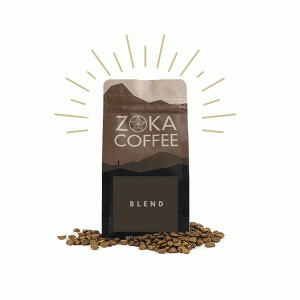 Zoka Coffee's Hidden City Blend is the epitome of a 'crowd pleaser!' Something we love about roasters like Zoka Coffee is that they take as much care with their blends as they do with all other coffee choices. This chocolatey and smooth coffee has been requested over and over again by our subscribers. Apparently, you guys can't get enough!
"Wonderfully smoky and has a cocoa flavor to it. I could drink this every day!" – Corina
"Um wow. I needed this dark, nutty, delicious roast in my cup this morning…absolutely loving this." – Amy
Cheers to Zoka for bringing our subscribers a Blend they can – and should – come back to again and again.
Best Espresso
Equator Coffees & Teas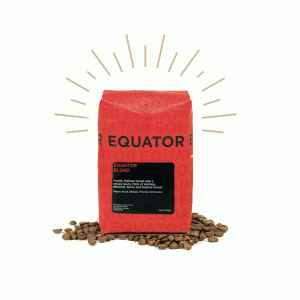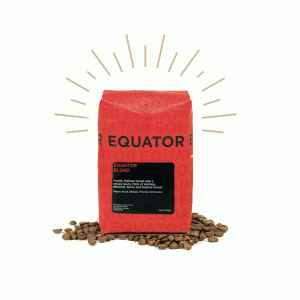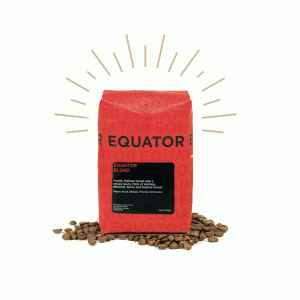 This espresso is so much more than its very cool name. We have a feeling it's the care Equator Coffees & Teas takes each year to create a unique and in season coffee that landed this espresso a Golden Mug this year. Unlike their year-round espresso blends, Equator doesn't attempt to maintain a fixed flavor profile for Eye of the Tiger. Instead, they develop a blend that shows off the unique flavors of the components. And you guys noticed!
"Yummy. Best pour over I've made in awhile!" – Sharon

"First notes are the citrus, not overwhelming, but very present. Then a more refined nutty caramel starts to work its way into your taste buds, which then finishes with a very earthy base of the shot with just enough brightness to wrap it all together. The shot alone was for sure top tier, but pair this with some perfectly steamed milk, right to its sweet point, and you have yourself a very delicious espresso drink". – Brian
Cheers to Equator Coffee & Teas for paying extra attention to the seasonal flavors of their coffee and producing an espresso that is truly eye-opening. Since each time Equator releases this espresso the flavor profile changes, it's so satisfying to keep enjoying this espresso year after year.
Best Decaf
Metric Coffee Co.
To all you decaf coffee drinkers, we know you want all of the same delicious full-bodied, chocolaty flavor and intoxicating aromatics of coffee, just without the jitters. Metric applies their same high standards for sourcing Specialty grade decaffeinated coffees as they do their other offerings. Decaf drinkers can rest assured that this coffee is just as good as their fully caffeinated counterparts.
"Excellent Decaf bean! Very enjoyable as an Americano or Latte. Definitely a bag I would return to for my decaf needs." – Jose
Cheers to Metric Coffee Co. for showing decaf lovers that their coffee is just as important as all the rest.
Best New Roaster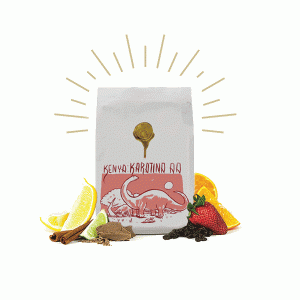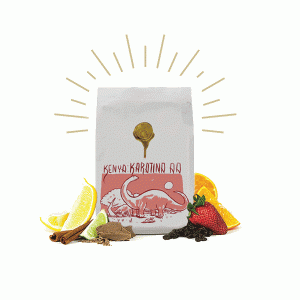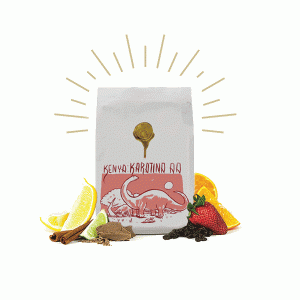 Brandywine Coffee Roasters joined the MistoBox family earlier this year, and their coffee (and extremely cool coffee packaging) has made a real impact on our subscribers. Brandywine Coffee Roasters is located in Wilmington Delaware in the Brandywine Valley, just blocks from the Brandywine School of illustration. Their goal is to cup hundreds of coffees, drink as much as possible, get to know them, and tweak and re-tweak until they present you with the best of the best.
Just what I want from a blend: balanced and lots of sweetness. Easy to get right; tastes great with any brew method. – Nathan (Small town blend)

One of the best coffees that I have recieved from Mistobox. Berry forward in nose and taste. Medium acidity and an nutty mouthfeel round this winner out. – Connor (Costa Rica Cereza Roja Natural)
We also saw reviews like "Awesome!" "My favorite" and simply, "Outstanding."
We are so happy to have Brandywine Coffee Roasters, their coffee, and fanciful coffee bags as part of the MistoBox lineup.
Best Roaster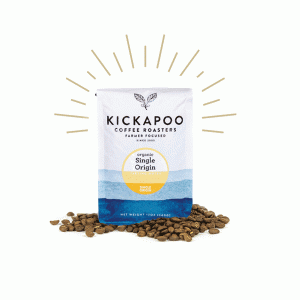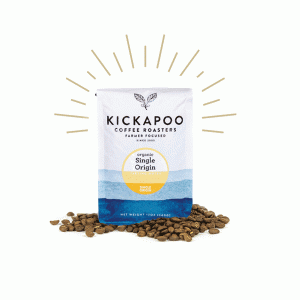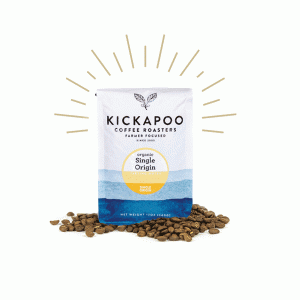 Kickapoo Coffee joined the MistoBox lineup in 2016 and it's been nothing but great coffee from day one.
From their inception, Kickapoo Coffee has been driven by a twin-focus: great tasting coffee and fairness to farmers. Each year they source coffees that win awards for quality and respect the delicate micro-climates that produced them–this year, 97% of the coffee they sold was certified organic.
Another example of Kickapoo's mission for caring and sustainability? In 2015 they became the country's first solar-powered roastery.
"These are some of the best beans I've ever had!!!" – Jeremy (Full Spectrum Organic Blend)

"Great coffee! Kickapoo is our favorite. Great flavor, blend and darkness. Organic an added plus!" –  William (Radio wave organic blend)

"Don't change a thing, perfection." – Patty (Driftless Organic Blend)
Cheers to Kickapoo Coffee for roasting award-winning coffee while still paying so much attention to the people and places behind every cup. Add one of their selections to your coffee lineup. You'll be happy you did!
Team Favorite 
Costa Rica Sumava
Verve Coffee Roasters' Costa Rica Sumava is a pretty special coffee to the MistoBox team. In March of last year, we were lucky enough to join Verve in Costa Rica to experience origin for the first time. Finca Sumava is owned by Francisco Mena, one of the most influential coffee producers in Costa Rica. Over the last 20 years, he has helped develop what he calls the 'micro-mill revolution' in Costa Rica, changing the landscape of coffee production from a few large companies processing all of the coffee in the country to hundreds of smallholder farmers processing their own harvests and offering small, unique lots. On our trip, we visited Finca Sumava and got our first taste of a ripe coffee cherry, saw his experimental variety plots, and got to take in just how breathtaking Costa Rica is. Needless to say, when the 2017 harvest arrived at Verve's doorstep stateside, we couldn't wait to brew our first cup and get to relive our trip all over again. This coffee, besides being absolutely delicious, was a representation and an affirmation of our passion for coffee and how grateful we are to do what we do every single day. This coffee was such a favorite, and it went fast. But, Verve Coffee Roasters is putting out incredible coffee selections from just as impressive people and farms every season. Enjoy!
Team Favorite 
Tandem Coffee Roasters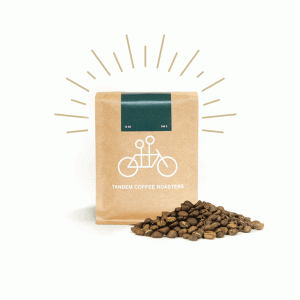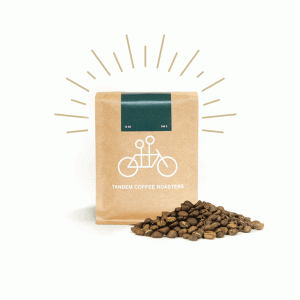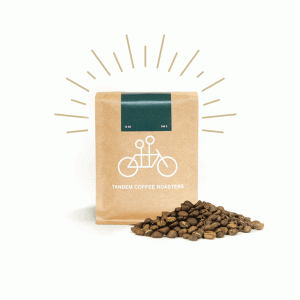 Often times the story behind a coffee lends itself to the incredible quality and heart you taste with each sip. This coffee is no exception and is why our team was blown away by the flavor. As Tandem Coffee Roasters will tell you, The Morenos (the family that grows this coffee) are kind of a big deal. They were some of the first in the Santa Barbara region of Honduras to embrace specialty coffee, adapting their washing and drying infrastructures and practices with an eye to quality before it had paid off for anyone else around them.
They are so proud of their coffee's quality and excited about the next steps they were taking to grow their business, be it buying new land, planting new varietals, or helping their neighbors to get into the specialty market. This place and this family are truly special; not just for the beautiful, clean, fruity coffee that they produce but for the environment of support, innovation, and enthusiasm that they cultivate as well. Tandem Coffee Roasters are so proud to be carrying this coffee and they have truly done it justice with their care and how they roast.
Check out our awesome coffee cocktail article and the perfect cold brew cup!