Cold Brew, Cold Fashioned, & the Orange Dream Shakerato
Our friends at Topeca Coffee Roasters have concocted the perfect treat to beat the heat. They've decided to share their secret recipe with us and anyone else who's interested in this fun, summer drink. Meet Topeca's "Orange Dream Shakerato". This is their seasonal recipe for the infamously trending (but surprisingly balanced and refreshing) OJ coffee.
Orange Dream Shakerato
[Topeca] "Shake thoroughly in a Boston shaker (15 seconds), then double strain it with a hawthorn and fine mesh strainer into a 12 oz cup. It should have a creamy, cascading look to it. Garnish it with a fresh orange wheel if you're feeling fancy. Fresh juices may be prepped and used up to two days prior. Be sure to pull a good shot and use fresh ripe fruit because the citrus brings out all the flavors, good and bad."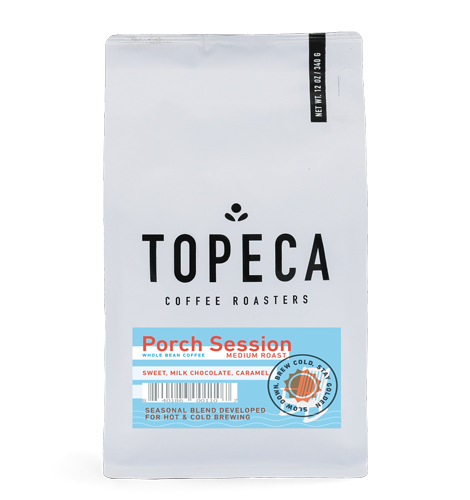 We decided to use Topeca's Porch Session Blend for this special drink and we love how it marries with the citrus and vanilla components. In fact, Porch session is our go-to blend for cold brew. It was designed to shine on ice. Porch Session is a medium roast with sweet notes of milk chocolate, caramel, and coffee cherry. Brew it hot, brew it cold, it's good all around.
Cold Brew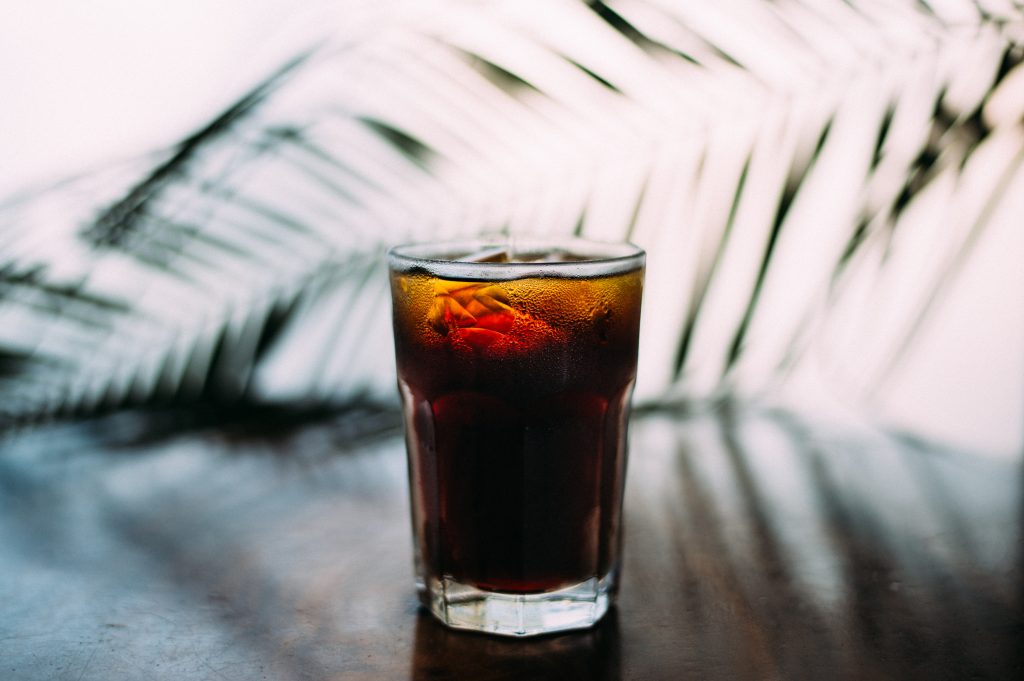 Coffee: Porch Session
Brew Ratio: 12oz coffee per 1 gal of cool fresh water
Grind: Medium-Course (French Press)
How to make cold brew the Topeca way:
Make sure to gently stir/fold the coffee into the water breaking up all dry clumps
Let steep at least 16 hrs, we prefer 24-32 hrs total
After steeping, let the liquid fully drain
E Voilà! You have an amount of cold brew concentrate ready to pour over ice,
or mix with a little cream and syrup for a refreshingly sweet treat.
The concentrate will store well in the refrigerator for up to a week.
*Want to Class it up? Try mixing a Cold Fashioned (below)
Cold Fashioned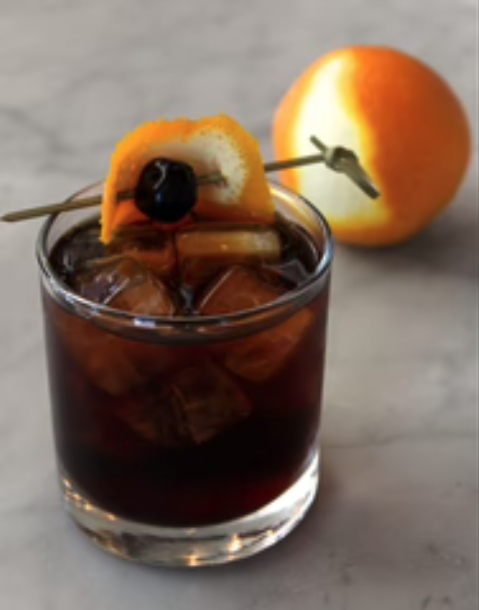 Ingredients:
about 6oz cold brew concentrate
1/4 oz simple syrup (we prefer Pink House Alchemy Cardamom)
2 dashes of aromatic bitters (we like Pink House Bitters)
Build the drink in a rocks glass filled with large ice cubes. Stir to mix and chill. Garnish with orange peel and Amarena cherry
Cheers! Enjoy the rest of your summer.
---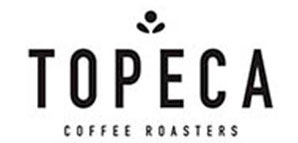 Topeca Coffee Roasters started their coffee journey in 1850 as a family of coffee growers on the slopes of the Santa Ana volcano in El Salvador. Topeca expanded their passion in 2002 with the creation of their "Seed-to-Cup" concept by roasting and serving the coffees they so meticulously produce at the family farm in El Salvador. Today, they continue this same commitment at their Tulsa roastery, where they roast the highest quality coffee from around the world.
---