After exploring the PNW, our next noteworthy stop wasn't until Sacramento which is about 6 hours south of Ashland, OR. We made a couple of pit stops in Redding mainly to grab fries and a burger at In 'n Out. It's not really a California road trip until you devour some "animal fries" and a milkshake. We don't make the rules! We also hopped in the Sacramento River and stopped at Mt. Shasta to take a few hikes and check out the breathtaking views. From there, we adventured to some of our favorite California-based roasters. Follow along below for the best roasters & coffees to try along with things to do in the area.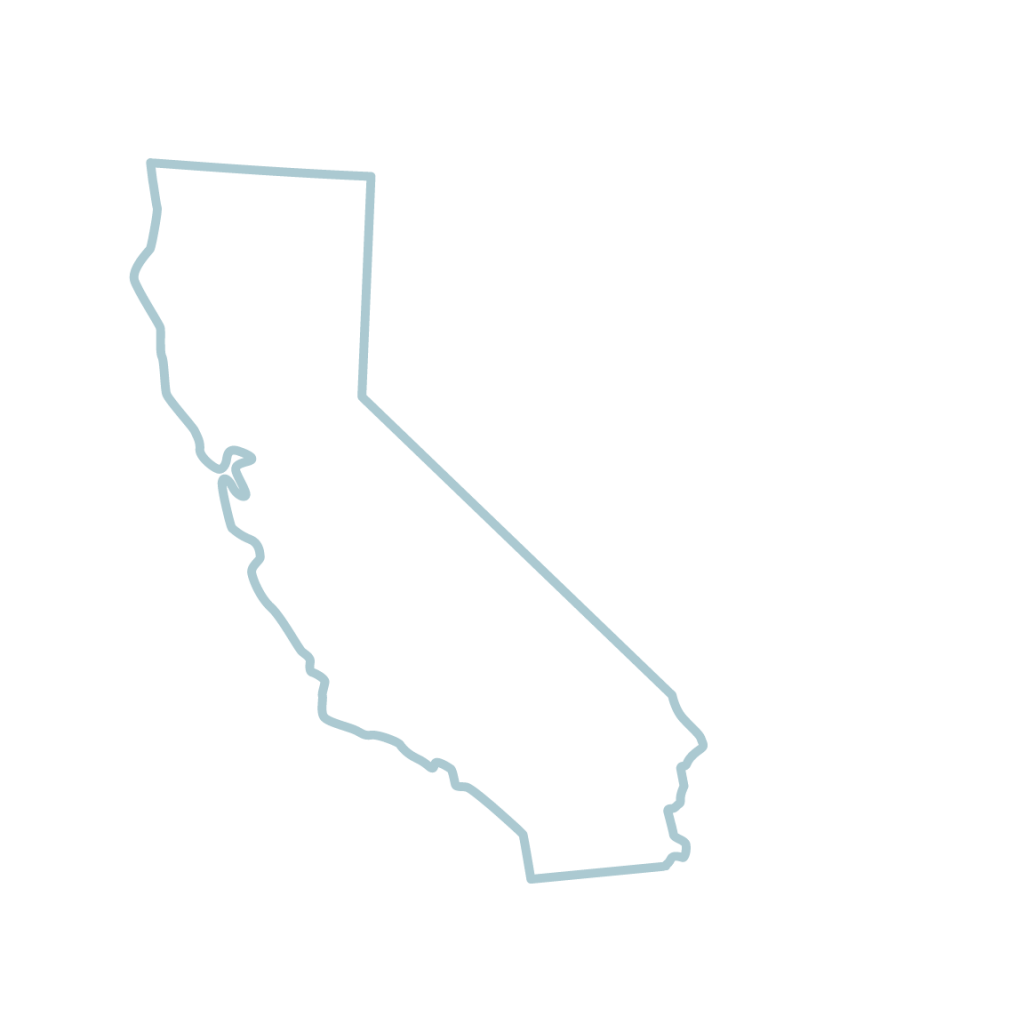 Things to do near Sacramento:
☑ Sierra Nevada Brewery Tour
☑ Visit Temple Coffee
☑ Sacramento River Cruise
☑ Drive to Lake Tahoe (2 hours east)
☑ Explore Old Sacramento
📍2200 K Street Sacramento, CA 95816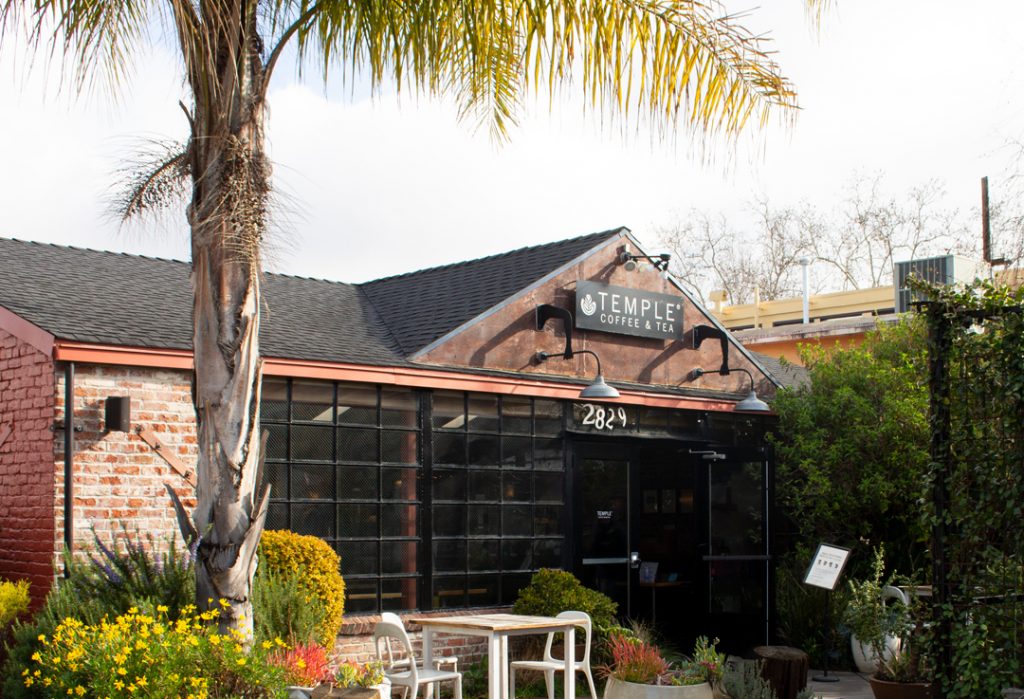 With Temple's flagship cafe offering skylights and brick walls, it was a perfect spot to get some work done with a brilliant cup of coffee. Try out one of their coffees which is top-rated amongst Mistobox customers: Dharma Espresso Blend. About Temple: Sean Kohmescher traveled to Indonesia and upon returning he opened the first Temple Coffee shop in 2005. His mission was to harness a community much like the temples he visited during his travels. Their vision is good vibes, great service, and exceptionally well-prepared coffee. This vision still rings true today and is affluent in the 8 cafes & the roastery he's opened since the very beginning. Learn more about Temple Coffee here.
We're off to San Francisco!
☑ Equator Coffee
☑ Ritual Coffee
☑ Sightglass Coffee
☑ Hike the Tennesseee Trail in Marin
☑ Bike the Golden Gate Bridge
☑ Picnic at the park
📍240 Magnolia Ave, Larkspur, CA 94939
We stopped at one of Equator's cafés located in Larkspur, CA. It's a cute little standalone coffeehouse that offers a fun meet-up spot for cyclists. The outdoor seating is nestled under towering Redwoods that came hundreds of years before. Equator began in 1995 by owners Brooke McDonnell and Helen Russell who are proud to be a part of the LGBTQ community. Get to know more about Equator Coffee here. Be sure to grab an iced latte or cold brew while you're there. We love cold brewing their Mocha Java Fair Trade Organic at home.
📍1050 Howard Street San Francisco, CA 94103
Founder, Eileen Rinaldi, started Ritual Coffee in 2005 after having the perfect shot of espresso. It opened her world to the possibilities that coffee can offer. On day 3 of opening her shop, Ritual had a line out the door. From that point on, Ritual's influence in the coffee world was evident. We stopped in at their roastery and recently came to find out they have a Napa location as well (wine AND coffee!). Pick up a bag of their El Angel Costa Rica to brew at home or on the road.
📍270 7th Street San Francisco, CA 94103
Sightglass, located at 270 7th Street San Francisco, CA 94103, is a great place to immerse yourself in the coffee culture. It offers a "behind the scenes" look at roasting and the production process while baristas are handcrafting your beverage. It acts as an amazing community gathering space. Sightglass began as a passion project between two siblings back in 2009 operating out of a service cart in the SoMa District. Watching the hustle and bustle from inside the cafe is truly inspiring. This space is amazing and a must-see for all coffee lovers. One of our favorite classics is their Organic Blueboon or check out their Summer Solstice Blend which shines on ice!
📍1819 South Bascom Ave, Campbell, CA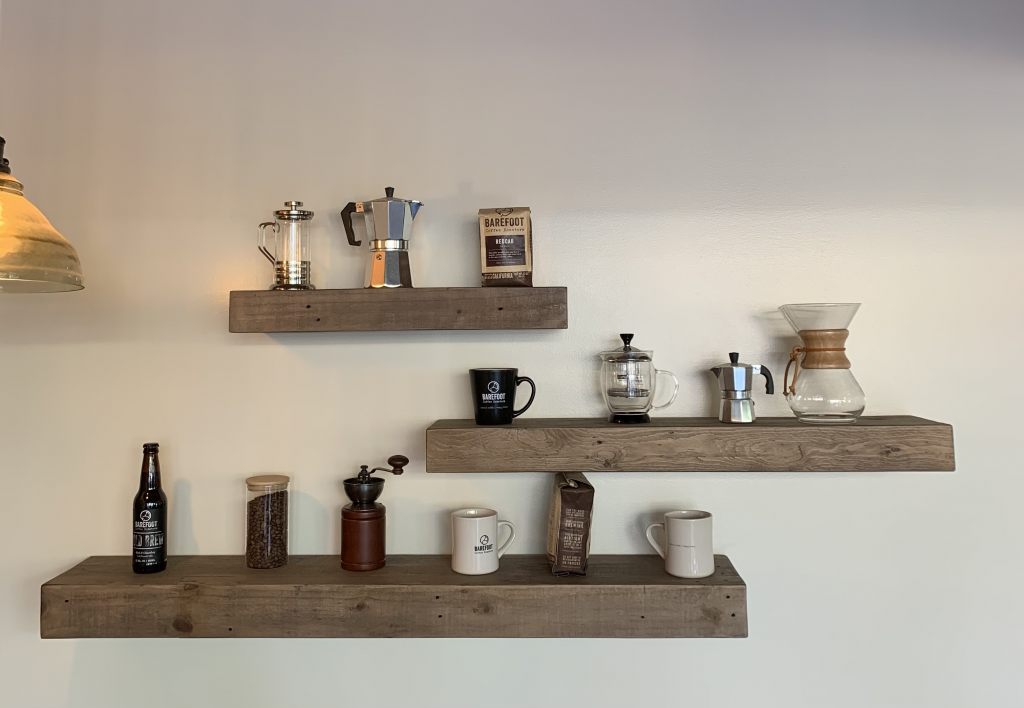 We departed the big city and stopped in Santa Jose to grab a coffee and ice cream at Barefoot. The first time I visited Barefoot was down in Solana Beach in San Diego with my "Granny." She raved about it for days, and let me tell you, she's a true coffee and ice cream enthusiast so I'd definitely take her word! Learn more about Barefoot Coffee here. Also, check out some of the new arrivals we're enjoying; Peru Cafe de Mujer, Womens Group Huehuetenango, and the Brazil Alta Mogiana.
After our stop in Campbell, we headed down the highway through age-old Redwoods to find ourselves emerging out towards views of the mighty Pacific Ocean.
Things to do: San Jose & Santa Cruz
☑ Visit Barefoot Coffee
☑ Visit Verve Coffee
☑ Visit Cat & Cloud
☑ Surf Steamer Lane
☑ Ride the Big Dipper at the Santa Cruz Boardwalk
☑ Stroll to Pleasure Point
📍104 Bronson St #19, Santa Cruz, CA 95062
We love Verve! We filmed the Mistobox Shark Tank update at their warehouse located at 104 Bronson St #19, Santa Cruz, CA 95062 a while back. After becoming fast friends with their crew, the Mistobox team and Verve's coffee buyers all took a trip to Costa Rica in 2017 to visit some of the farms they have close relationships with. We toured the coffee farms learning all about planting, harvesting, and processing methods, ate delicious food, and drank tequila with one of the farmer's families. It was a special trip! Another fun Verve location is 816 41st Avenue Santa Cruz, CA 95062. Order a Streetlevel Espresso there and walk over to Pleasure Point to watch the surfers 🤙
📍3600 Portola Drive
Next stop, Cat & Cloud! Right down the street from Verve – located at 3600 Portola Drive. They're big on authentic hospitality which we totally align with. They cultivate genuine connections and create a community that leaves people happier than when they found them. Stop in for a colorful cafe, good people, and delicious coffee. Try out some of their new additions: Colombia Pedro Lodono, Democratic Republic of the Congo Boza Cooperative, Ethiopia Gora Kone, and the Guatemala Lucia Ramirez
Santa Cruz to Ventura is about a 5-hour drive on the 101 or you can tack on an hour & a half taking Highway 1 (cue the Californians). But really, we do recommend taking Highway 1 and stopping in the coastal towns of Big Sur, Cambria, San Luis Obispo, Solvang & Santa Barbara before you land in Ventura. There are so many great mom & pop shops with delicious food and soul-cleansing views of nature.
Things to do: Santa Barbara to Los Angeles
☑ Bixby Coffee
☑ Centri Coffee
☑ Boat to Channel Islands
☑ Rincon Beach & Malibu
☑ Santa Monica Pier
☑ Tacos in LA
📍Ventura, CA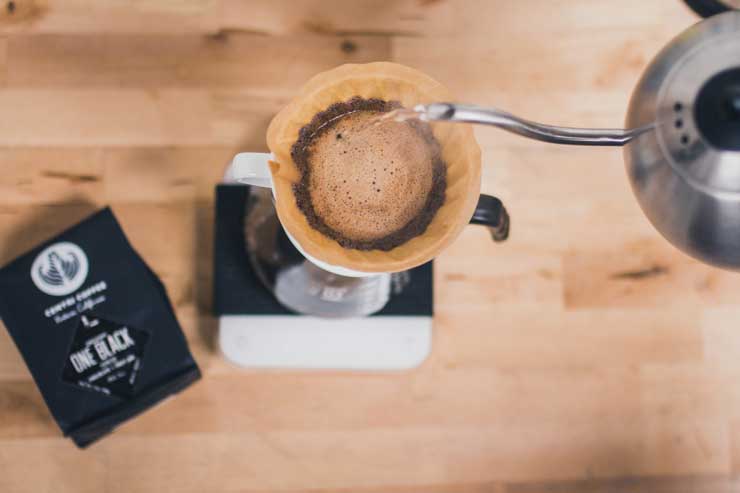 Centri Coffee is located in Ventura, CA where they roast and ship our coffee directly to you. In 2012 Centri Coffee was founded to re-balance the third-wave coffee equation. Their goal is to source and roast delicious coffee while increasing approachability and accessibility. Today, Centri continues to build a culture driven by experience and rooted in solid, substantive quality. Their flagship Organic One Black Espresso is the perfect option for an iced latte or cold brew.
📍Los Angeles, CA
Bixby Coffee began in 2018 by founders Miles and Remington. Miles comes from a background in marketing & entertainment and Remington from fitness & licensing. Both with their busy lifestyles, they were living off Keurig cups. However, the freshness and taste in K cups were severely lacking. This motivated their idea to make things better, more enjoyable, and more accessible to all. They began roasting, grinding, and offering the freshest coffee around. They love providing fun and delicious coffees with a coastal flair that are all sustainably grown and ethically sourced. Try their 66 Beach Bus blend.
📍8767 Onyx AveRancho Cucamonga, CA 91730
Klatch Coffee is a family affair! It's "family-owned, operated, and argued about since 1993." Learn about the family here. Their warehouse location at 8767 Onyx Ave Rancho Cucamonga, CA 91730 is where the magic (roasting) happens and also where they hold their training lab. You can see the operation in all of its glory while sipping on a freshly brewed coffee. You can also find other cafes throughout the greater Los Angeles area. We're digging this new arrival from them: the Mexico Oaxana Mixteca Guadalupe.
📍3313 Hyland Avenue, B2 Costa Mesa, California 92626
Portola Coffee located at 3313 Hyland Avenue, B2 Costa Mesa, California 92626 proves to "have it all." From all the coffee equipment and drink offerings to scrumptious baked goods, it's a real treat to stop at.
Meticulously sourced coffee beans and serving ultra-fresh coffee was not enough for Portola Coffee Roasters' founder & current owner, Jeff Duggan. This Costa Mesa, California-based roaster takes coffee very seriously and their mastery of roasting truly amazing coffees clearly shows it. 2015 Micro Roaster of the Year, Portola Coffee Roasters was developed as a nod to craft, quality, and freshness. Try their Kyoto Cold Brew in the cafe or grab a bag of their Ethiopia Ardi Natural to go.
Things to do: San Diego
☑ Kayak La Jolla Cova
☑ Ride roller coasters at Belmont Park
☑ Visit Bird Rock Coffee Roasters
☑ Fish off the Oceanside Pier
☑ Drive to Julian & eat some pie (1 hr east)
☑ Bring fido to Dog Beach, Del Mar
☑ Burritos for breakfast, lunch, and dinner
📍5627 La Jolla Blvd, La Jolla, CA 92037
Bird Rock Coffee Roasters opened their first cafe in the Bird Rock neighborhood of La Jolla, California back in 2006. They began sourcing coffee directly from producers from the very beginning. Direct Trade is an essential part of their model. We loved the commotion and energetic atmosphere at this location. Runners & Cyclists stopping in for a fresh cup to summer school students writing papers. Then people like us, who stopped in to grab a coffee and hang out on the patio enjoy conversation. We eventually made our way to La Jolla cove to check out the seals on a hot summer day. More about Bird Rock Coffee Roasters here. We like their Cafe Del Sol as a cold brewed coffee. Also try out one of their new arrivals: the Suyusama Program. It's a delicious single origin from Colombia with notes of vibrant peach & plum.
---
That (sadly) wraps up our Summer '22 Road trip down the West Coast. Luckily, I live in San Diego so I ended up where I needed to be but for those wandering travelers not ready to end the road trip just yet, keep an eye out for our Central & Midwest coffee trip! In the meantime, take a swim in the ocean, pick some Strawberries in Carlsbad, and grab a California Burrito at Karina's in Leucadia. Cheers!