At Equator Coffee, every cup of coffee yearns to tell a story: of its region, altitude, climate, soil, and production method. Their passion is bringing that story to life. Equator marked the beginning of a high-impact coffee company focused on quality, sustainability and social responsibility long before anyone thought coffee could embody any of those qualities. When sourcing a new coffee, Equator roasts and cups it over and over again, translating that coffee's story into a language of flavor that unfolds in each sip. Their calling is to source the world's best coffees. Their craft is to coax out its potential. Their joy is to bring it to people who truly love coffee.
[MB] What's the most important thing that MistoBox customers should know about you?
[EQ] Equator Coffees is a specialty coffee roaster founded in 1995 by Helen Russell and Brooke McDonnell. Partners in life and in business their complementary talents have led to the success of Equator Coffees. Quality, transparency, and sustainability have been at the heart of our business since our founding. We were among the first coffee roasters to purchase coffee through the fair trade system and have been visiting coffee farms to purchase coffee directly since 1999. In 2011 we became a certified B Corp, solidifying and quantifying our commitment to triple bottom line business practices.
[MB] What brought the founders to specialty coffee and roasting?
[EQ] Prior to founding a roastery, Helen and Brooke owned two coffee carts. They operated these carts for a few years, intimately learning the struggles and triumphs that come with running a coffee operation. They were frustrated by the lack of support and transparency available at the time from coffee roasters. They decided to sell the two coffee carts, and Brooke's mother's wedding ring and start a roasting company. Brooke learned to roast on a table top roaster and started buying, roasting, and blending coffee with a commitment to transparency. Helen took on the role of sales and dove into supporting budding cafe and restaurant owners. Equator would sell, install and help maintain equipment. Helen worked on menus and business plans with folks just starting out and cold-called any business that would possibly need coffee. Helen and Brooke quickly realized they had a winning business model and hired their friend, Maureen McHugh to help them with operations. Maureen is currently the company's Executive Vice President and still oversees a lot of the operations.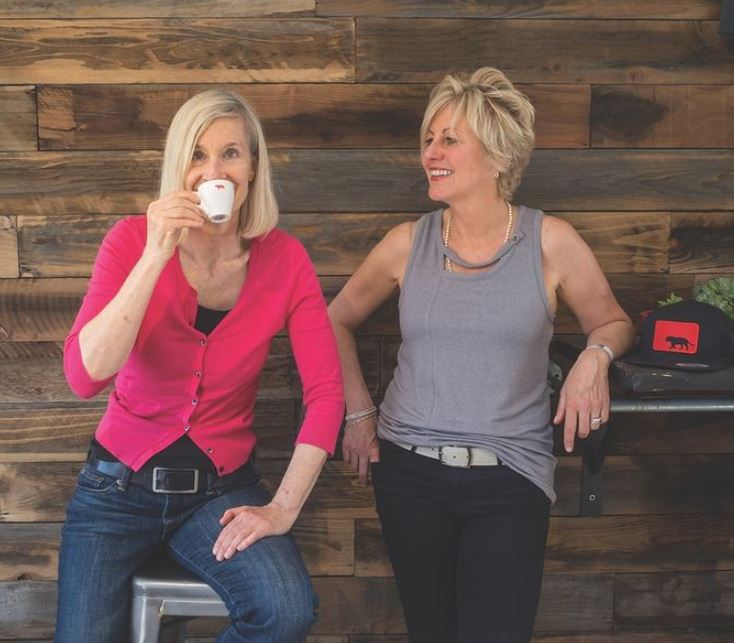 [MB] If the Equator Coffee Brand was an emoji- what would you be and why?
[EQ] There are a few that resonate with us!
🐅 We choose the Bengal tiger as our emblem for strength, rarity, power, and grace- all important attributes for a female-founded and led company.
Then there are emojis that represent our community- 🎨✏️🌎We are a community of athletes, makers, creatives, and activists.
When we really think about one emoji to represent us, it seems that Thank You 🙏 is the best. We are a company that values the interconnectedness of life and business. We are so thankful to our supply line and specifically the people who grow our coffee. We are thankful for our cafe customers who visit daily. We are thankful to restaurants, offices, bakeries that choose to serve Equator. We are thankful to our team members, we know that folks who work for us are extremely talented and could work anywhere, the fact they choose to work for us is something we are extremely thankful for.
[MB] You've been in business for 26 years. What has kept you motivated?
[EQ] We are motivated to continue to grow our business to show that business can be a force for good. We are a for profit organization that actually does good by our stakeholders. We are motivated to keep selling more coffee so that we can purchase more coffee from our farmer partners. Being in business for 26 years is still invigorating because of the positive impact we can have on our team members. We are proud of the fact that we pay for health insurance for all full time employees and offer a safe harbor 401k program.
[MB] The Bay area is known for its coffee. What do you love about being based there?
[EQ] Over the last 26 years what started as our Bay Area community has become our family. We create and build cafes that reflect the culture and needs of the customers we serve. Whether we're offering a community gathering hub or hosting a cycling event at one of our cafes, we create space in the world for people to come together and commune over a cup of coffee. The San Francisco Bay Area is an inclusive and welcoming community and we strive to welcome a diverse community while fostering an environment that sparks inspiration, conversation, and collaboration.
[MB] How do you go about sourcing green coffee? What do you look for?
[EQ] We source coffee with quality and sustainability in mind. Whenever we taste a coffee that we really like, we not only look to secure the specific lot, we also work toward developing a long term purchasing relationship with the farmer or cooperative that produced the coffee.
[MB] Equator owns their own farm in Panama. Tell us more!
[EQ] Finca Sophia, founded in 2008, is located in the highlands of Panama, near the settlement of Nueva Suiza, just up the road from Volcan. At an altitude that tops 2,100 meters, Finca Sophia is one of the highest coffee farms in Panama and is planted almost exclusively with Gesha. Pairing this legendary coffee variety with the extreme altitude of the farm results in a one-of-a-kind coffee. Finca Sophia was selected as a 2016 Good Food Awards winner, and the following year, won first place in the Best of Panama coffee competition in the Washed Gesha category. In 2020 Finca Sophia is proud to have placed 1st in Washed Gesha, 2nd in Natural Gesha and been awarded the Panama Cup. With these awards, Finca Sophia has established itself as a small but mighty contender in the highly competitive Best of Panama Competition.

Finca Sophia is an experimental farm and was established to test the limits of coffee cultivation in Panama. While higher elevation promotes slow fruit maturation and high quality, it also presents a myriad of challenges, stressing the coffee trees to an extreme not seen on farms just a couple of hundred meters lower in elevation. Establishing coffee production on Sophia has been an epic adventure to say the least, with successes often followed by setbacks. Yet, our determination to produce a world-class coffee has led us to respond to challenges with innovation and creativity, learning to grow coffee better with each harvest.

We owe our success to the skill and dedication of Kelly Hartmann, our farm manager since day one, and the team he leads on the farm. Furthermore, owners Helen Russell, Brooke McDonnell, Willem Boot and Catherine Cadloni, along with farm director David Pohl, contribute as a team to the ongoing management of Finca Sophia. Check it out at Finca Sofia – Equator Coffee
[MB] Who in coffee do you look up to and/or follow?
[EQ] Phyllis Johnson, owner of specialty coffee company BD Imports since 1999 and one of the founders of the Coffee Coalition for Racial Equity

Aida Batlle, a fifth-generation coffee producer operating her family's three farms—Fincas Los Alpes, Kilimanjaro, and Mauritania—in El Salvador's Santa Ana region

David Griswold, founder of Sustainable Harvest, a B-Corp coffee importer with who we are proud to partner.
[MB] What issue in coffee do you care about most?
[EQ] It's impossible to work in coffee for nearly three decades and not care about issues at origin. We choose to invest in women's groups and female founders because of the consistent proof of the impact of investing in women. When women are economically empowered they are able to make lasting changes that result in greater food security, a focus on education and sustainability.
[MB] What's your biggest worry about the future of specialty coffee?
[EQ] Climate change is the biggest concern facing specialty coffee. Rains are coming at erratic times and the average temperature is rising. This leads to an increase of pests (both insects and fungus) and diminished harvests. In some places farms are moving higher up the mountain, this isn't a long-term solution, there's only so high you can go to farm, and this practice may cause unnecessary deforestation. Equator directly supports the non-profit, World Coffee Research, which focuses on improving the economic sustainability of coffee farmers. One of their projects is developing new varieties of coffee that taste good and can withstand the new volatile climate reality.
[MB] What makes you the most excited about the future of specialty coffee?
[EQ] We are so excited about the focus on Diversity, Equity and Inclusion happening now in the coffee industry. When they were starting out, Helen and Brooke, would be some of the very few women in meetings or conferences. They also didn't always feel safe being out as romantic partners because there weren't any other gay or lesbian roasters in the room. So much has changed in nearly 30 years. Now there are companies focusing on uplifting marginalized communities through their roasting or café operations. It's so exciting to see.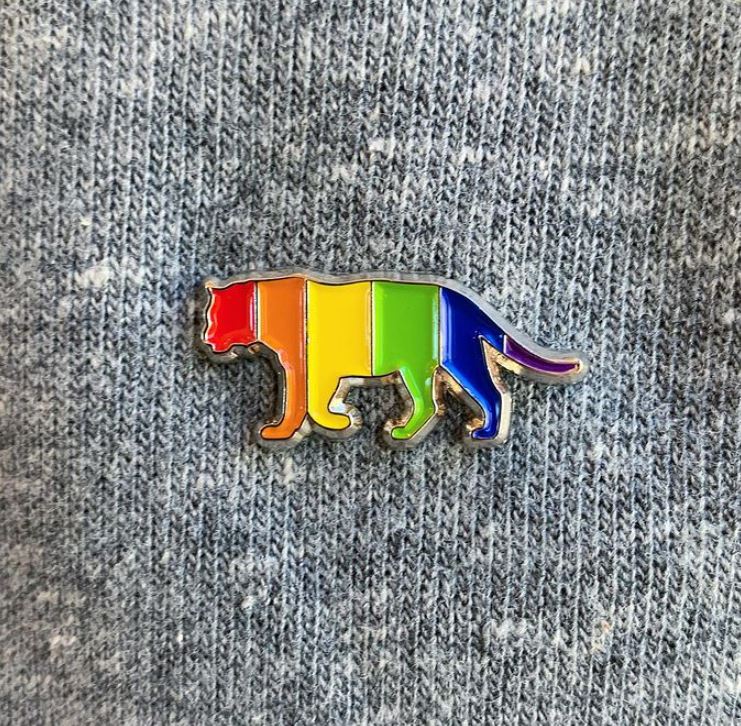 [MB] What does the specialty coffee community need to get better at?
[EQ] While we've seen a lot of focus on this in the last few years the specialty coffee industry still needs to focus on meeting people where they are. We hear from "casual coffee drinkers" that they are intimidated by visiting 3rd wave cafes or embarrassed to order coffee how they like it. It's understandable that specialty coffee needed to define itself with strict standards when it was coming into its own, cafes that didn't serve batch brew or offer cream and sugar for example. Now that most people understand there is a difference between what high-end roasters do and diner coffee we need to lighten up a bit. We will reach more people, and be able to buy more coffee from our farmers' partners if we meet people where they are. As long as the coffee is ethically sourced, roasted mindfully, and enjoyed fresh, they can drink their coffee however they like.
[MB] What machines do you roast with?
[EQ] We were early adopters of Loring Smart Roasters. We purchased the 4th or 5th one made (a 35 kilo) and in 2019 we purchased a larger (70 kilo) model. They are based near us and we loved that they were re-thinking traditional roasters. Transitioning to Loring roasters has dramatically decreased our gas consumption. Any opportunity we see to reduce our carbon footprint we take.
[MB] Tell us about one of your favorite producer partnerships.
[EQ] Although it's hard to pick, one of our favorite producer partnerships is with Cafe Granja La Esperanza. Equator made its first purchase from Granja La Esperanza in 2011 and has been buying coffee from them ever since. Owned and managed by Don Rigoberto Herrera Correa and his brother Luis, Granja La Esperanza comprises four farms in Colombia's Valle del Cauca Department, and another in Cundinamarca. The family's coffee business began with their grandparents, who founded a farm called Finca Potosi. Don Rigo and Luis were the only siblings (out of 11!) that showed special interest in coffee. In the late 1990's, the brothers focused on organic production and continue to maintain many of those farming practices today. In 2007, Don Rigo leased a coffee farm in the Boquete region of Panama called La Carleida. It was planted with the now-famous Gesha variety. After one year the farm won first place in the Best of Panama competition with their Gesha coffee. Next, Don Rigo established a new farm in Colombia where he planted Gesha seeds brought over from Panama. That farm became the much beloved Cerro Azul. The establishment of Cerro Azul launched a new era in the history of Granja La Esperanza, one that involved winning countless awards in international coffee competitions. Although Finca Cerro Azul is planted primarily with Gesha, many Equator fans know of the smaller Enano trees that also thrive on the farm. Although Gesha seeds were planted, some trees matured into the Enano variety. No one is sure exactly when this happened, but the coffee plant is known to spontaneously hybridize into new varieties. The Enano trees were easy to identify because of their compact size and dense foliage, which is distinctly different from the taller, more sparse Gesha bushes. We love Enano for its Gesha-like characteristics — brightness, jasmine, and peach-like flavors. The best part is that the Enano beans are sold exclusively to Equator.
Inspired to give Equator Coffees a try? A great selection of Equator specialty coffee is available in our shop. Learn more about specialty coffee on the Mistobox tasting series.
Inspired to give Equator Coffee a try? A great selection of Equator specialty coffees is available in our shop. Learn more about specialty coffee on Mistobox tasting series.