MistoBox is excited to welcome Huckleberry Roasters to our list of passionate and impressive coffee roasters! Huckleberry Roasters is based in Denver, so you now get to taste the exciting coffee culture that is emerging there. View the coffee varieties of Huckleberry Roasters to include in your box at Mistobox.com. 
What makes Huckleberry Roasters so special? They will tell you they "geek out" over coffee and it's complexities, which we just love.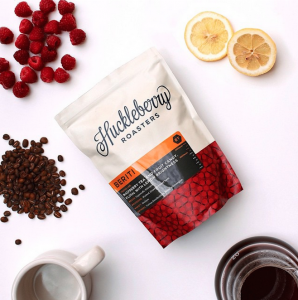 But anyone who drinks their coffee will also tell you their coffees (and the Roaster team) are approachable and perfect for any type of coffee drinker.  And their story continues daily – sourcing coffee from the world's best producers and honoring it through careful roasting to bring out its complexity and sweetness.
Huckleberry's Core Values:  Enjoy slowly.  Cultivate Community.   Appreciate Quality. All things we at MistoBox stand firmly behind and can't wait to deliver to your door and straight into your cup.
Be the first to bring Huckleberry Roasters to your home!
Want to learn about the best coffee in San Francisco? Or learn how to perfectly brew coffee at home!