A couple of weeks ago, we paid a visit to Chicago and had the pleasure of visiting Passion House Coffee's roastery. Our good friend Drew Moody from the Corner of the Cafe joined us to cup some coffee with the Passion House Coffee team Shannon and Josh. We cupped some incredible coffees throughout the morning including the Nicaragua Las Brisas, a March MistoBox featured coffee. We had a blast. Thanks again, Josh and Shannon!
The Passion House Coffee story is an interesting one. Someone once told Josh that he didn't have a passion for coffee. Didn't have a passion for coffee? Please. Josh went on to start his own coffee roastery and named it Passion House. I think it's save to say he's passionate about coffee. Passion House is relatively new on the block in a town of big hitting roasters. Josh uses that as an opportunity to improve his craft by talking with and working with other roasters in the area, including Intelligentsia's Kurtis Kearby. He will forever be improving his craft because as  Josh says, "the more you know about coffee, the less you really know."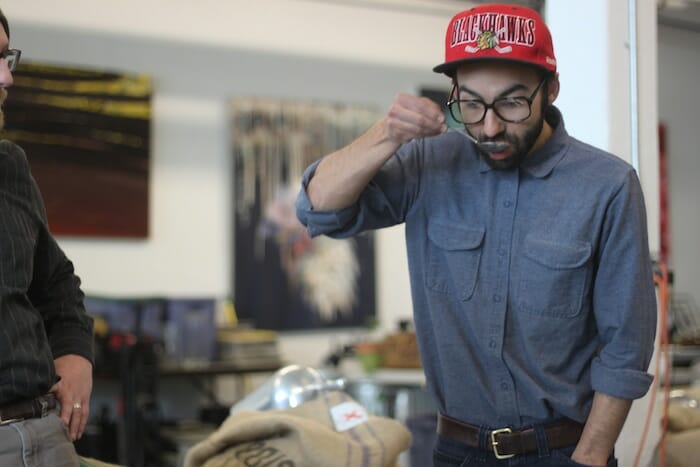 Learn about the best coffee in San Francisco? Or learn how to perfectly brew coffee at home!