Love is in the air, and it smells like really good coffee! MistoBox has put together our favorite gifts for the coffee lover in your life. Whether she is your one and only, your blend-loving bff or the barista that just gets you – choose one or a few, and consider yourself the perfect Valentine.
MistoBox Coffee Person Tee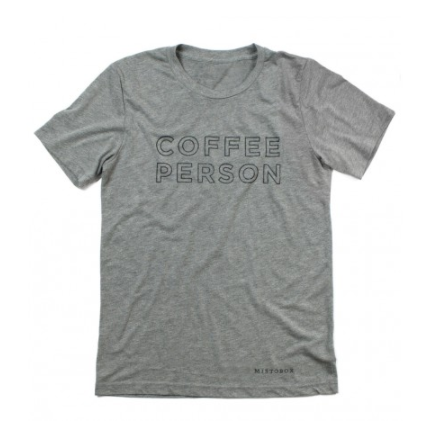 She wants the world to know she's a coffee person – and this tee is the perfect fit! Pick up everything you need for your fave coffee person at mistobox' merch & gear shop.
to buy: $20, unisex sizes small – XL mistobox.com
The Created Co. Good Morning Gorgeous Tumbler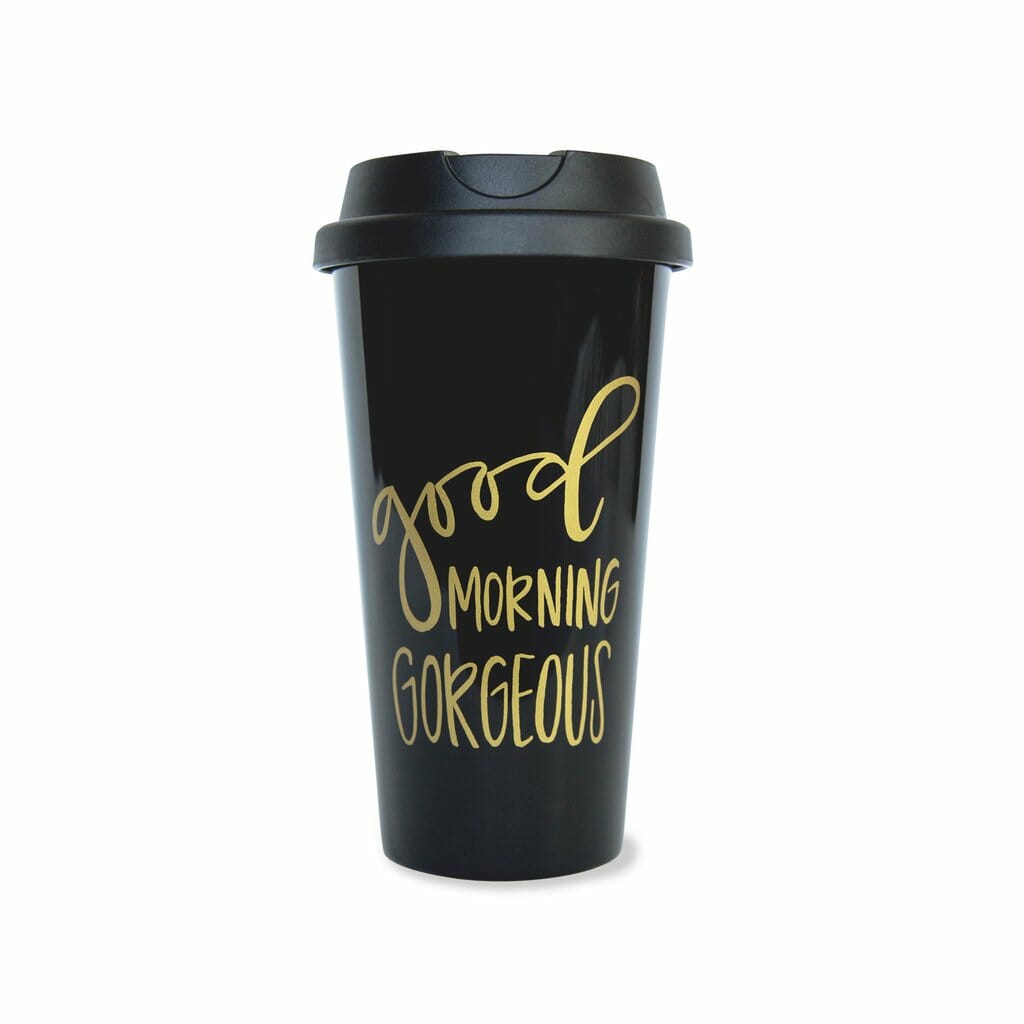 Tell them they're gorgeous, without saying a word! The Created Co. brings us a fashionable and functional way to get from here to there with coffee in hand.
to buy: $19, 16 ounce BPA free Tumbler thecreated.com
Donation to Grounds for Health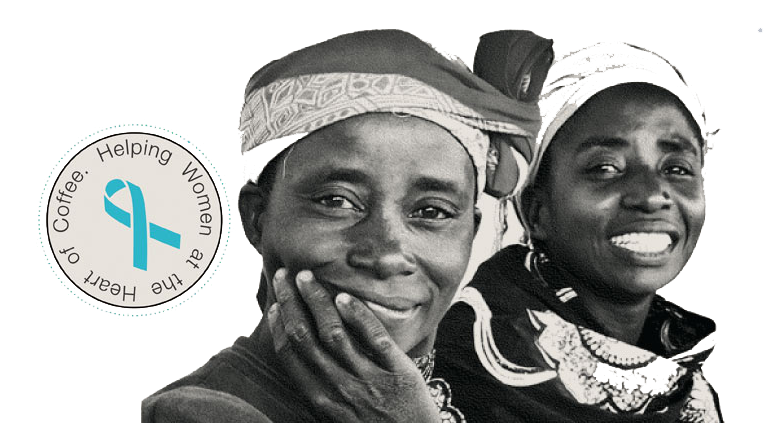 A staggering 90% of cervical cancer deaths take place in low and middle income countries like that produce our coffee, tea, cocoa. Grounds for Health's mission is simple: to eradicate this easily treatable cancer, "helping women at the heart of coffee." This Valentine's Day make a donation in the name of your thoughtful gal to help better the lives of women everywhere.
to donate: by phone or mail (make them your Amazon smile charity while you are at it!) www.groundsforhealth.org
Hario mini coffee grinder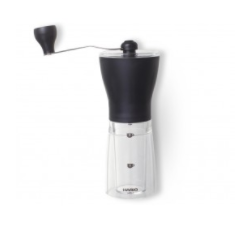 The perfect accessory for a gal who loves great coffee, but is always on the move! Budget and travel friendly + produces evenly ground coffee every time.
to buy: $40 mistobox.com
Terroir Coffee Chocolate from Onyx Coffee Lab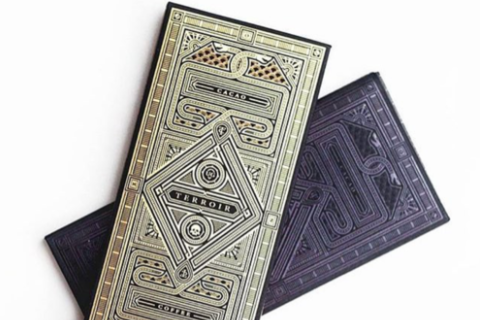 Forego the heart shaped sampler for a unique and magical experience with Onyx Coffee Lab's Terroir Coffee Chocolate. The best part is experiencing coffee and cacao from the same environment, though we can't get enough of that shiny packaging!
to buy: $10 for two bars, Guatemala and Uganda, at Onyx Coffee Lab.
Morning Culture Banana Pancakes Candle
Banana Pancakes…in a candle? Say no more! It's breakfast next to bed every day with this handmade candle from our friends at Morning Culture.
To buy: $24, 9 ounce coconut + soy candle, burn time 45 hours  morningculture.co
MistoBox Gift Subscription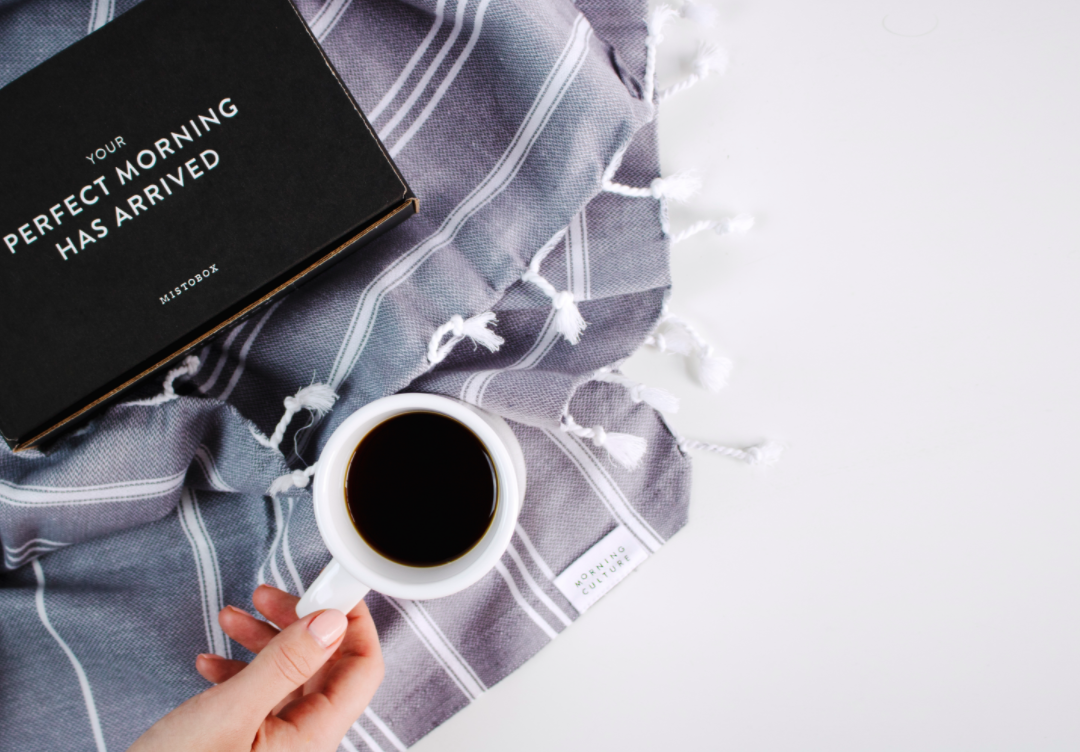 She deserves good coffee, scratch that GREAT coffee, from the best roasters, fresh and delivered to her door on her schedule. We've got you covered! Coffee from 40+ roasters across the country personalized to her preferences. Maybe she'll even share with you…no promises though.
to buy: Gift Subscriptions start at $20 – purchase 1, 3, 6 or 12 shipments mistobox.com
Hello Nipomo Blanket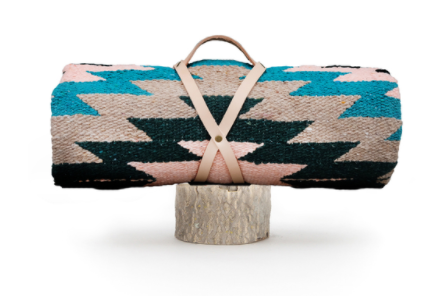 The perfect blanket for the park, a picnic, the beach, a campfire, your backyard…you get the idea. Choose from dozens of gorgeous designs (though we are digging the Tierra collection, pictured). We also love knowing that the blankets are designed by Nipomo at their home base in San Francisco and hand woven in Mexico by skilled artisans. Even the leather straps are handmade in house.
to buy: Blankets $34 – $72 or get a gift card so she can choose her favorite design hellonipomo.com
Linea Mini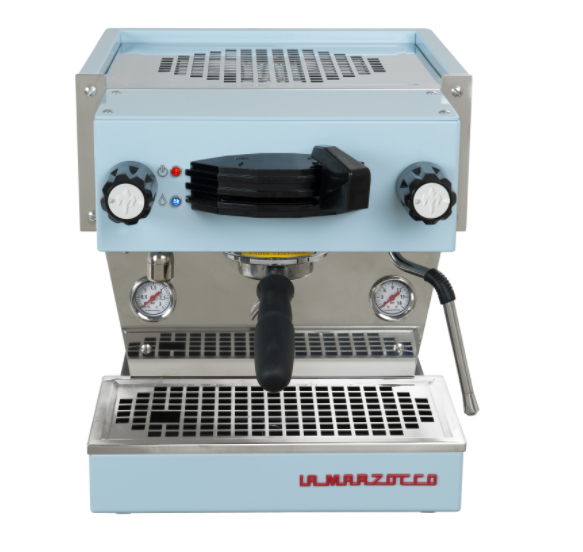 For the at coffee home enthusiast, this is it. Durable, classic and oh how perfect it will look in her kitchen! At $4,500 It's a big purchase but not only will this gift win you major brownie points, you've secured a lifetime of home brewed espresso.
to buy: lamarzoccousa.com
Barista Valentine Cards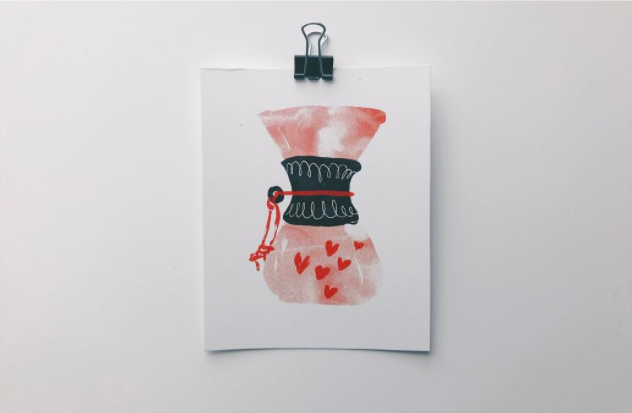 Show your coffee heroes you care with these Hand Illustrated Valentines. They're perfect for capturing what happens when coffee meets love – something fun and very delicious
to buy: 8 cards per sheet, handcut at home. One for $10, two for $15 at departmentofbrewology.com (of free with a $20 purchase)
**Check out our article for more awesome gifts for coffee lovers, or coffee cocktail ideas and the perfect cold brew cup!