Roses are red and violets are blue. Coffee for him, coffee for you! Ok, we're pretty bad at poetry, but we're pretty great at gift giving. Check out our favorite gifts for coffee lovers.
Coffee Person Crewneck Sweatshirt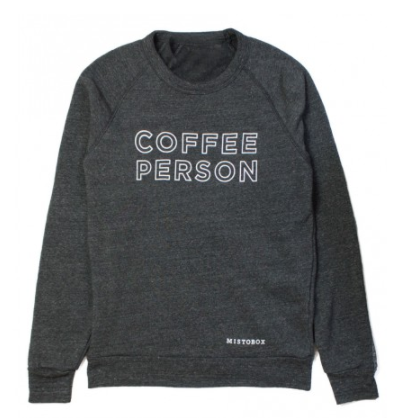 Your guy is a bona fide coffee person, and this cozy crewneck lets the world know. Soft, easy perfection.
to buy: $40, unisex sizes M – XL available in our merch & gear shop at mistobox.com
Bloom 3 Set Department of Brewology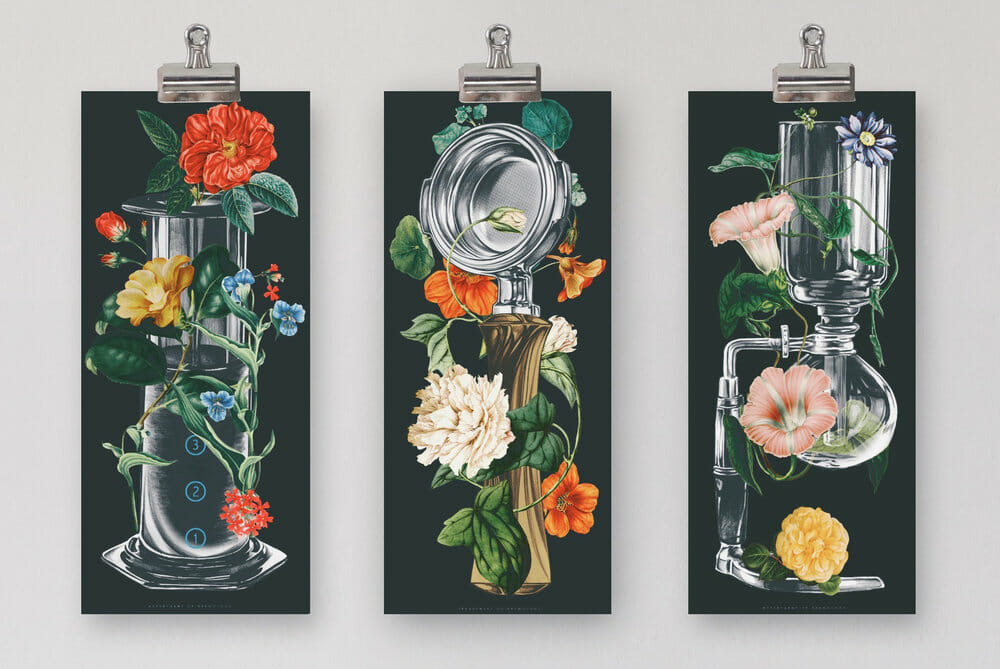 Your coffee lover will appreciate a little color in his life! After all, it's time to let coffee (and love) bloom.
to buy: set of 3 $35 at departmentofbrewology.com
Star Wars Series Keepcup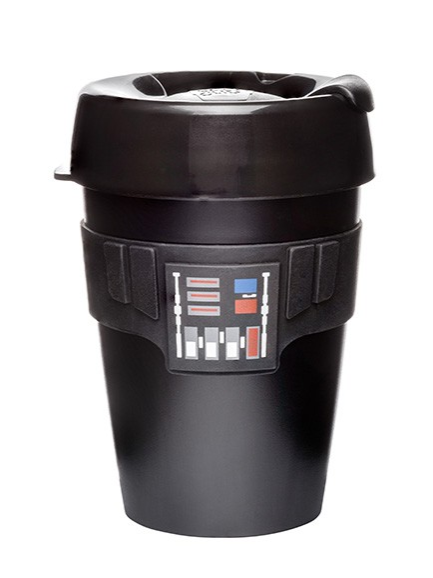 The Force, and your coffee, is strong (and hot) thanks to Keep Cup and their epic Star Wars series.
to buy: Choose from Darth Vader, Storm Trooper, BB8, R2D2 or Rey. Chewbaca coming soon (yes!). Sizes ranging from 8oz – 16oz, $20-$36 all at us.keepcup.com
Brew Better Coffee at Home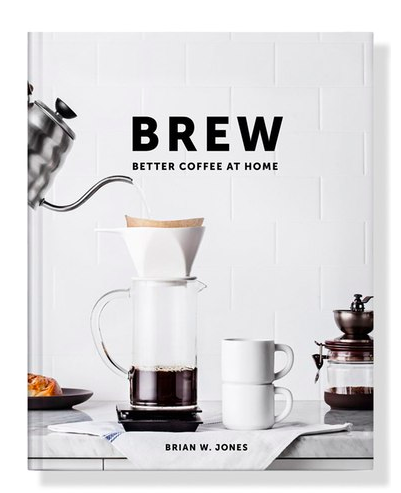 Your fella might just be curious about brewing coffee at home, or maybe he's a full fledged coffee connoisseur. Either way, 'BREW – Better Coffee at Home' is the perfect book for him. In it, author Brian Jones of Dear Coffee I Love You brings us beautiful photos and plenty of perfect advice on gear, coffee, methods and more.
to buy: $21 at Dear Coffe I Love You's Amazon Store
Yeti Cooler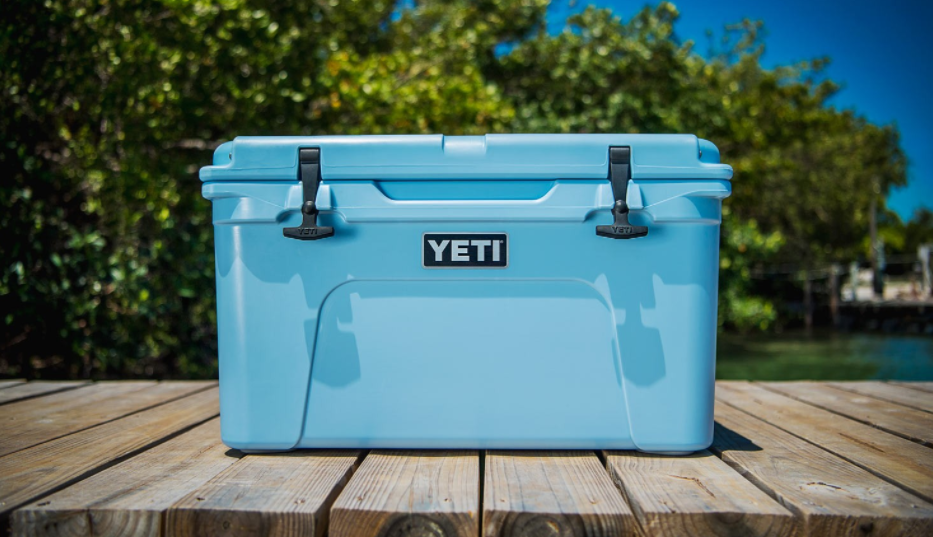 Yeti claims it's the Last Ice Chest you'll ever need, and we totally agree! It's tougher than any cooler you can even imagine, retains ice like only a yeti would approve and is perfect for wilderness expeditions, hunting excursions, fishing trips, tailgating, or just because.
to buy: 13 models available in the Tundra style cooler (pictured) ranging from $249 – $1,299 all at yeti.com
Baratza Grinder
The grind matters –  a lot! So if it's time for an upgrade look no further than Baratza and their 'perfect for home burr grinders that make your coffee so much more amazing' products.
to buy: The Baratza Encore, sturdy and user friendly $130 at mistobox.com
MistoBox Coffee Subscription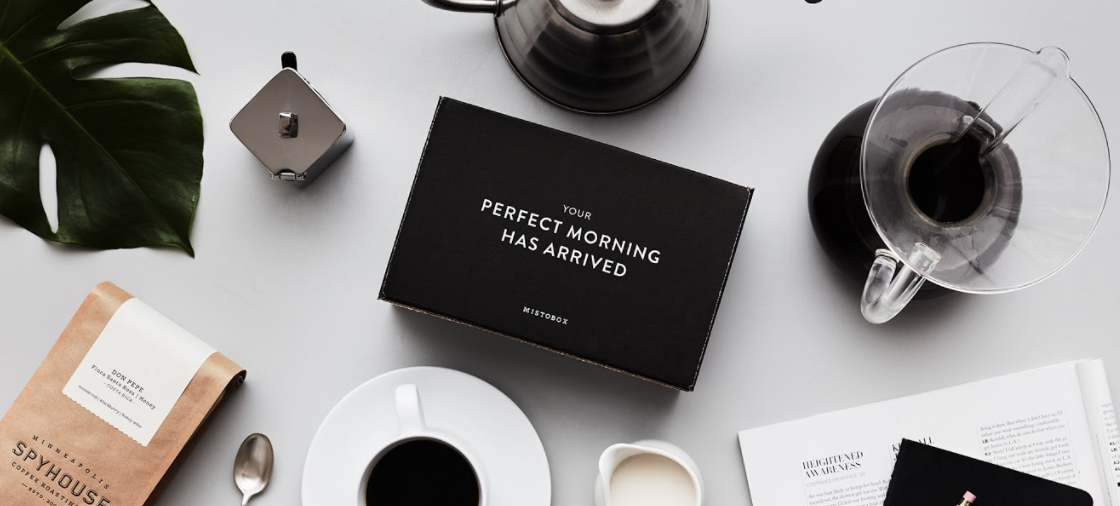 He loves great coffee and wants to try the best roasters, on schedule and delivered to his doorstep. Done! Coffee from 40+ roasters across the country personalized to his preferences. His perfect morning has arrived!
to buy: Gift Subscriptions start at $20 – purchase 1, 3, 6 or 12 shipments mistobox.com
Verve Coffee Roasters Dad Hat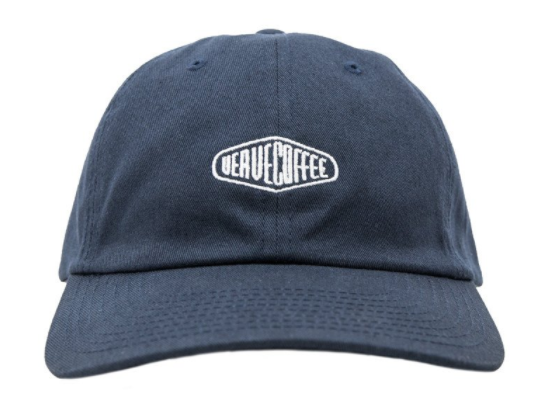 The folks at Verve Coffee Roasters added just enough cool to this hat so dads of all ages can it wear with style.
to buy: Cotton Canvas, adjustable strapback $20 at vervecoffee.com
notNeutral Lino + Gino Deluxe Pour Over Set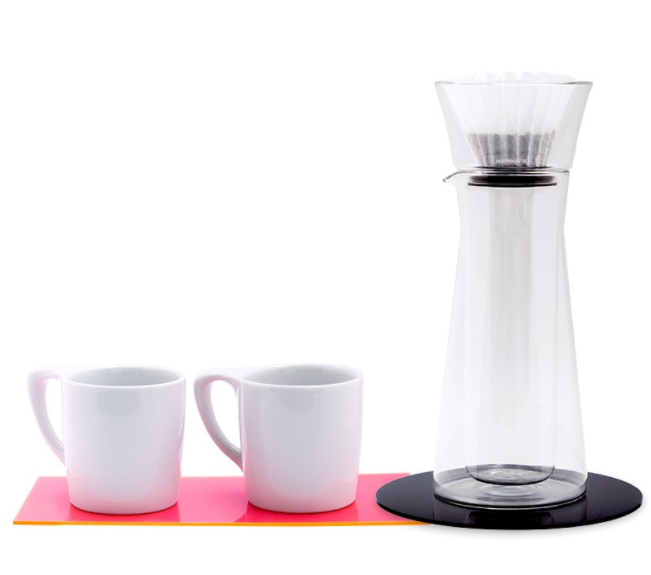 notNeutral's products combine beauty and ease for the home brewer while still resulting in the perfectly extracted cup of coffee. We have a coffee crush on their Lino mug and Gino brewing kit: everything your coffee lover needs to brew and enjoy.
to buy: Pictured set comes with 2 Lino mugs, Gino server dripper + paper filters for $98. Or you can pick and choose the perfect gear for your man all at notneutral.com
**Check out our awesome coffee cocktail article and the perfect cold brew cup!