Mistobox is excited to bring you the 7th Annual Golden Mug Awards! These are America's favorite specialty coffees of 2021, a year that we easily wouldn't have survived without our friend Joe (cuppa-Joe). It's been a rollercoaster of a year (yet again!) full of ups and downs, lefts and rights, and in-betweens. Through the craziest of times and uncertainties, coffee was there to comfort us, ground us, and make us feel alive.
Each year we analyze the data collected from all coffee reviews and ratings to determine a shortlist of the standouts that kept us all smiling. Our customers choose the winners, the most discerning panel of them all! Thanks to our coffee roasters for making this another highly competitive year. Without further ado, these are the coffees and roasters that took home the gold.
Golden Mug Awards
🏆 Best Overall
🏆 Best Single Origin
🏆 Best Blend
🏆 Best Espresso
🏆 Best Decaf
🏆 Best Organic
🏆 Brew Queue Favorite 
🏆 Favorite Roaster 
🏆 Favorite New Roaster 
🏆 Mistobox Team Favorite
---
BEST OVERALL COFFEE
Ethiopia Worka Chelbessa Yirgacheffe
from Sightglass Coffee 📍San Francisco, CA
America's overall favorite coffee of 2021 was roasted for us by Sightglass Coffee, an independent, sibling-owned company hailing from San Francisco, California. Their Ethiopia Worka Chelbessa Yirgacheffe was a real hit this past year! This special lot of coffee comes from the Gedeb area of Yirgacheffe in Ethiopia. A collection of 486 smallholder farmers situated between 1,900 and 2,200 meters above sea level contribute their harvest to the Worka Chelbessa Washing station, owned by Negysse Debela.
This undeniably Ethiopian profile is our winner for so many reasons. It is unique but familiar and is the perfect example of what really great and carefully-developed coffee should taste like. The cup is dynamic, vibrant, complex, yet balanced and comforting. The lively fruit and floral qualities are met gracefully with warmer, sweeter aspects resulting from just the right amount of caramelization in the roasting process. Ben and Ruth explain it best in their 5-star reviews: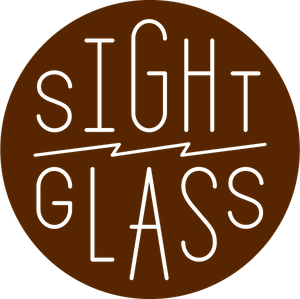 "Quality Yirgacheffe! It has the vibrant profile of almost a natural process coffee without being too outlandish to enjoy in milk drinks and other more traditional brew methods. Love it." -Ben
"Maybe the best coffee ever. Please send this as often as possible" -Ruth
BEST SINGLE ORIGIN
Ethiopia Worka Natural Anaerobic Yeast
from Klatch Coffee 📍Rancho Cucamonga, CA
Mistobox consumers are curious and eager to try new things. More and more coffee lovers are reaching for more unique and experimental offerings such as this one. This year our best single-origin golden mug award goes out to Klatch Coffee for an "anaerobic yeast" micro-lot sourced from the Gedeb Sakarao Washing Station in Ethiopia. This natural (dried in the fruit) processing technique was conducted in a sealed environment, where oxygen is limited and yeast is incorporated to encourage lactic acid development. This all translates to vibrant and often fruitier flavors in our cup. Mixed berries, tropical fruits, citrus, and jammy goodness made this the most beloved single-origin coffee of 2021. As is the nature of exclusive single-origins, this coffee is no longer available, but you can try Klatch's current lineup of award-winning coffees here.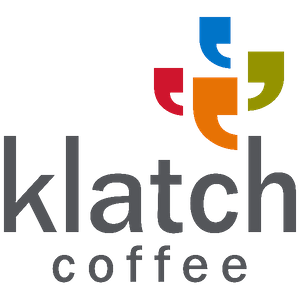 "Incredible coffee, super-strong Blackberry taste. Really enjoyed this coffee. More, please!" -Karlo
"My favorite coffee I've ever had from Misto"-Matthew
"Never had an anaerobic yeast process before. AMAZING. Unbelievably strong and fragrant notes. will definitely order again!" -Kate
BEST BLEND
Founders Blend
from Portrait Coffee 📍Atlanta, GA
MistoBox customers are a discerning bunch when it comes to their blends. They often seek richness and harmony in flavor, and this coffee delivers on all fronts. Portrait Coffee's Founders Blend is perfect for the Medium Roast fan. It features qualities of caramelized sugars, sweet chocolate, toasted nuts, and a mild citrus-like acidity that balances everything out. It's perfect for both filter and espresso brewing. Generally speaking, single origins highlight acidity and the fruitier aspects of a coffee while blends are typically known for their balance and are created with a taste profile already in mind. Portrait's Founders Blend offers the best of both worlds by accentuating the origins within the blend and developing the coffee in a way that appeals to a wide variety of consumers.
Founded in 2019, Portrait is still relatively new to the scene, and they've already taken the entire industry by storm. We've only been working with Portrait since May of 2021, and our customers have spoken volumes about them.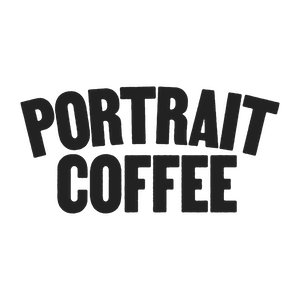 "Loved everything about this. Very well balanced and great quality" -Kelsey
"LOVED this one! One of my faves I've received. Nice and toasty and nutty and cocoa-y and cozy. But with no bitterness or aftertaste, and not too tart or floral." -Mercan
"I love this coffee!! Dynamic is a very good description of this coffee. I would love to enjoy it again." -Barbara
Learn more about America's favorite blend winner, Portrait Coffee, and how they're pouring a new narrative in specialty coffee.
BEST ESPRESSO
Fall Line Espresso
from Evans Brothers Coffee 📍Sandpoint, ID
An espresso roast is not a degree of roast (light, medium, dark), but rather a way of roasting that suits the espresso brewing process. In this finicky brewing method, pressure is used to extract a small yet concentrated amount of coffee which we refer to as espresso (or liquid gold).
The Fall Line Espresso from Evan's Brothers Coffee Roasters was created to do just that. This well-developed roast brings out nuances of dark chocolate, caramel, and toasted almonds. It is smooth and complex on its own and perfect for pairing with milk for a rich cappuccino or latte. Let's look at some of our favorite Fall Line reviews: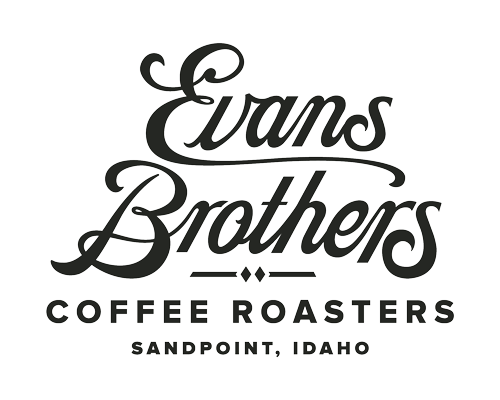 "By far the best coffee I've had from mistobox. It was perfectly balanced for somebody who's a fan of the chocolate notes you get from a darker roast…" -Timo
"Full bodied, smooth chocolate flavor, absolutely no bitterness anywhere to be found." -Will
"The best mistobox discovery yet! Chocolate and a hint of marshmallow. I don't pass through Idaho so I'm very happy to have gotten to try this. Evaluated as an almond milk latte (as always) very consistent and easy to get right." -Andrew
BEST DECAF
Decaf Espresso Blend
from Temple Coffee 📍Sacramento, CA
Temple Coffee takes the gold for Best Decaf of 2021. Temple firmly believes that great coffee is not an accident, and they strive to reach the pinnacle of flavor and aroma with each roast, every time. Their Decaf Espresso Blend, the winner for best decaf, is no exception. It was a fan favorite for both espresso and drip coffee lovers offering classic and comforting nuances of milk chocolate and toasted pecan. A honey sweetness comes through the coffee's medium, rich body, and ends in a lingering finish. This medium-dark roast decaffeinated blend is currently comprised of fresh, in-season coffees from Colombia and Guatemala.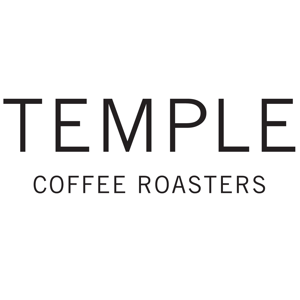 "I love Temple coffee!" -Jennifer
"Really wonderful aroma, and the flavor was lighter and more nuanced than expected given that it's an espresso roast. I brewed it using a home espresso maker and used a burr grinder. Really happy!" -Ann Marie
"It is really good, what a delight" -Lee F
BEST ORGANIC COFFEE
Floyd Farmhouse Blend
from Red Rooster Coffee 📍Floyd, VA
Red Rooster Coffee is a small family-run business tucked in the Blue Ridge Mountains of Virginia. They operate on four basic tenets – taking care of their employees, farmers, environment, and community. If you haven't yet tried this incredible roaster, start with their Floyd Farmhouse Blend. This Fair Trade & Organic certified blend combines three seasonal coffees from Africa and Central America for a smooth, complex cup with chocolate, almond, and berry notes. This coffee and roastery is no stranger to awards. This particular blend received 93 points from Coffee Review in 2021 and was summarized as "a quietly complex everyday blend that hits all the right notes: chocolaty, floral, nutty, and rich."
"I think I found my next go-to coffee! Delicious, goes well with cream and sugar, and the company is fantastic. Really excited to try more from the brand." -Jill
"Has depth & a perfect balance of chocolate and acidity." -Ryan
BREW QUEUE FAVORITE
Blue Boy Blend
from Methodical Coffee 📍Greenville, SC
Think of the Brew Queue Favorite as the People's Choice award of coffee. Since adding the Brew Queue feature, which allows our customers to add coffees of their choosing to their line-up, we've recognized that there are just some coffees that are in high demand. This year Methodical's Blue Boy Blend was our most in-demand by MistoBox subscribers. This blend appeals to the medium and light roast consumer with its balanced yet lively profile. It bridges the gap between comfort and adventure. Blue Boy is the daily driver, the breakfast blend that you keep coming back to time and time again because it's just so consistent and delicious.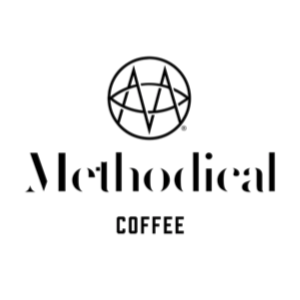 "Excellent selection. All the right tasting notes, zero bitterness or funny aftertaste. I used it mostly as a cold brew coffee but also brewed in a French press for an outstanding hot coffee. Great to have black with a sweet dessert or breakfast. Would welcome this blend again." -T.A.
"It's delicious! the descriptors chocolate, graham and brown sugar are right on!" -Phyllis+Steve
"One of the best coffees I've ever tasted!" -Carl
Methodical exists to enrich minds, tastes, and relationships through coffee. Through their roasting, they express the life of coffee (the place, the weather, the soil), and honor the skilled people who cultivate it. While this seasonally relevant blend was a fan favorite this year, their single-origin offerings are second to none.
FAVORITE COFFEE ROASTER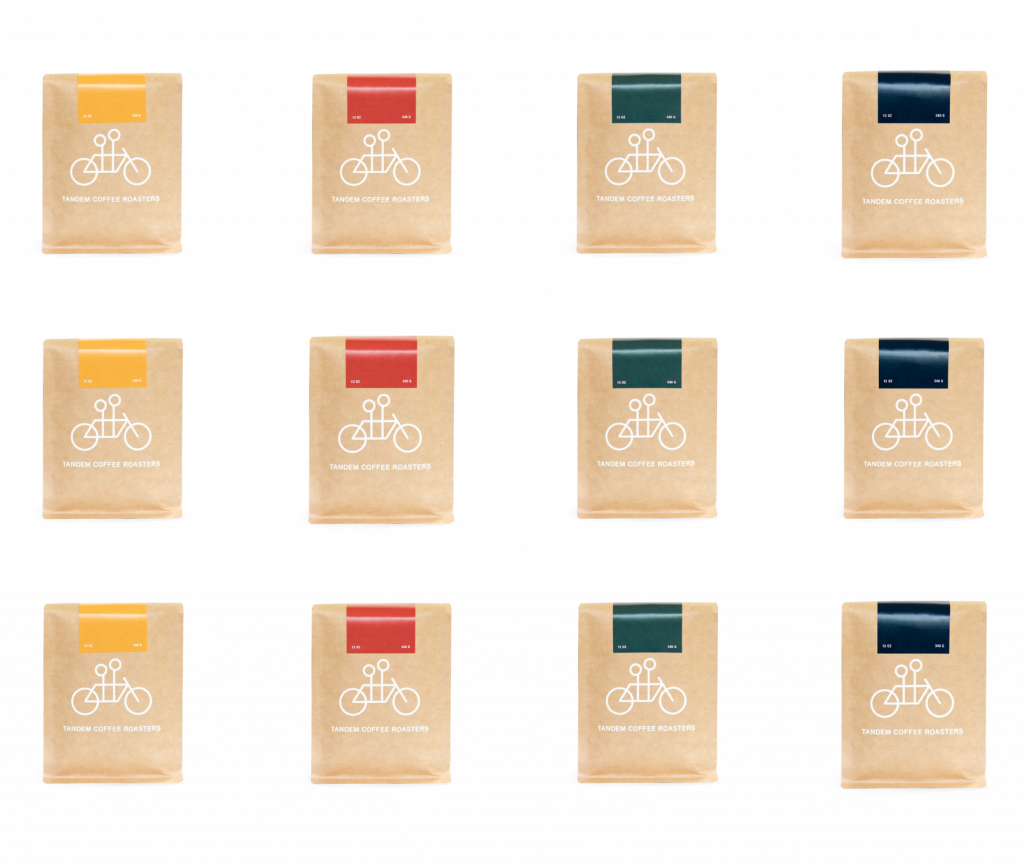 Tandem Coffee Roasters 📍Portland, ME
Our customer's favorite roaster golden mug goes to the roaster with the highest average reviews from all of their coffees for the year. The competition is fierce. We have 60 incredible roasters that are raising the bar every year. Tandem Coffee Roasters took our top spot this year, bringing us 30+ excellent, highly rated coffees in 2021. Cheers to the wonderful team at Tandem!
Will and Kathleen Pratt started the company back in 2012. With Will's background in carpentry and Kathleen's immaculate painting and sanding skills (plus the occasional libation from their neighbors at Bunker Brewing Co.), they built a cozy cafe and roastery in a beautiful 1930s brick building nestled in Portland's (Maine) East Bayside. Within their first year and a half, Tandem Coffee Roasters won a Good Food Award and have an ever-growing wholesale and retail business. They offer a rotating list of single-origin coffees and seasonal blends that scream excellence. They feel passionate about sourcing at origin and working with small growers and specialty importers. Tandem is also a proud member of 1% for the Planet. 1% of annual sales are donated to environmental non-profits that do what they can to protect the future of our planet.
Congratulations to the Tandem team for being our customer's (and planet's) favorite roaster of 2021! Check out their current lineup and add one to your brew queue.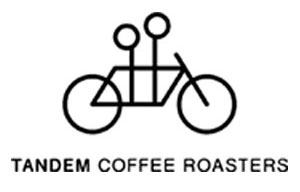 "Typical Tandem – they knocked it out of the park." -Jason
"Tandem is one of my fave roasters and I've never had them disappoint" -James
"Tandem repeatedly delivers amazing coffee…" -Jon
FAVORITE NEW ROASTER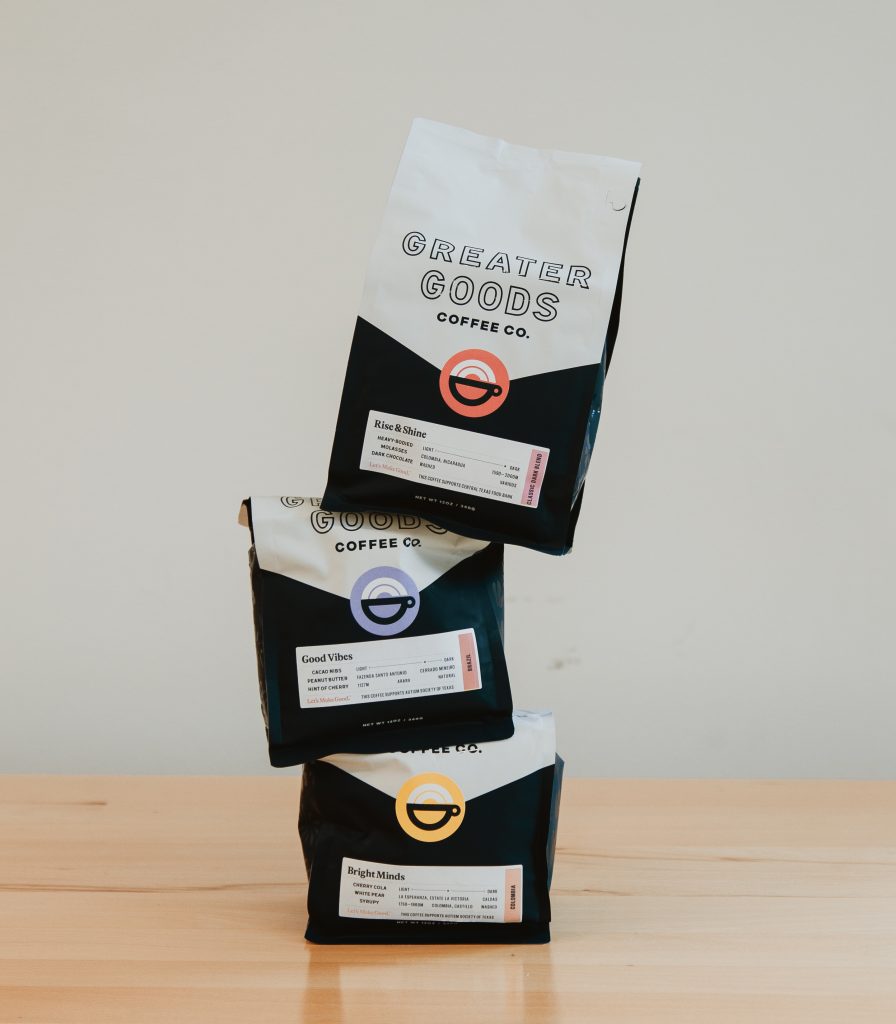 Greater Goods Coffee Roasters 📍Austin, TX
In 2021, we added five incredible roasters to the Mistobox roster, including Temple Coffee, Greater Goods Coffee, Bird Rock Coffee, PT's Coffee, and Portrait Coffee. They each brought something special and unique to the table, along with some of the best coffee in the country. Based on consumer coffee ratings and brew queue selection, our subscribers' favorite new addition was Greater Goods Coffee Roasters, located in Austin, Texas.
Greater Goods is a small-batch specialty coffee roaster founded in 2015 by Khanh Trang and Trey Cobb. They were named Roaster of the Year by Roast Magazine in 2021 and are consistently ranked among the country's top roasters in CoffeeReview, Food & Wine Magazine, Gear Patrol, and more. On top of all that, with each bag sold, they donate a portion of the proceeds to a local charity partner. We met up with their team a few months ago to discuss their coffee and cause. Get to know Greater Goods or Browse Greater Goods coffee.
We've been enjoying their Kickstart blend as espresso and frequently brew up their rotating list of single origin offerings.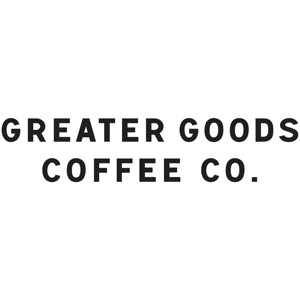 TEAM FAVORITE
La Siria Geisha
from Bird Rock Coffee Roasters 📍San Diego, CA
One of the most incredible perks of our job is being able to taste so many unique coffees from such a wide variety of roasters and coffee producers from around the world. It's quite a difficult task for our whole team to agree on a single favorite coffee. We were able to narrow down all of the year's mind-blowing favorites to just one single standout. A fun reminder about the MistoBox crew: we are a completely remote team which leaves a ton of flexibility to get work done but means face time is rare. Luckily, this holiday season we were able to meet up and share an exceptionally special coffee from Bird Rock Coffee Roasters in San Diego, CA.
The team at Bird Rock sent us a rare Cup of Excellence auction lot from La Siria, Anibal Burbano's farm located in the municipality of Argentina Huila of Colombia. In the village of Las Toldas in the Alto Tolda sector, Anibal Burbano is growing the highly prized and sought-after Geisha variety of coffee. This coffee is so good it won 2nd place at the Cup of Excellence, the most prestigious competition and auction for high-quality coffees. It was awarded a towering 96 points from Coffee Review and was #8 on their Top 30 Coffees of 2021. With a price tag near $100/4 oz (or $400/lb), this coffee was intimidating, to say the least. It isn't one you want to mess up in the grinding or brewing process, so we were a bit on edge until our extraction was complete. Luckily, we didn't seem to mess things up too bad. The coffee was exceptional. This Golden Mug Award goes to the coffee that made the MistoBox crew smile and think, "this is why we love coffee so much."

"Delicately fruit-forward, suave, intricate. Pluot, cocoa nib, Meyer lemon zest, star jasmine, pistachio in aroma and cup. Sweet-toned structure with elegantly bright acidity; silky, vibrant mouthfeel. Long, resonant, flavor-saturated finish. A lyrically fruit-toned washed Geisha with intricate balance and deep, intriguing complexity."
Browse the Bird Rock lineup for more unique and award-winning coffee at a much more reasonable price tag. Named Micro-Roaster of the Year by Roast Magazine in 2012, Bird Rock is known best for its unique sourcing and roasting practices. Their Monkey Bite Espresso was another espresso-lovers favorite at Mistobox this year.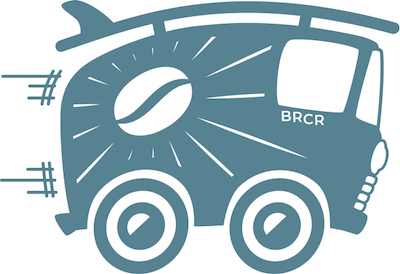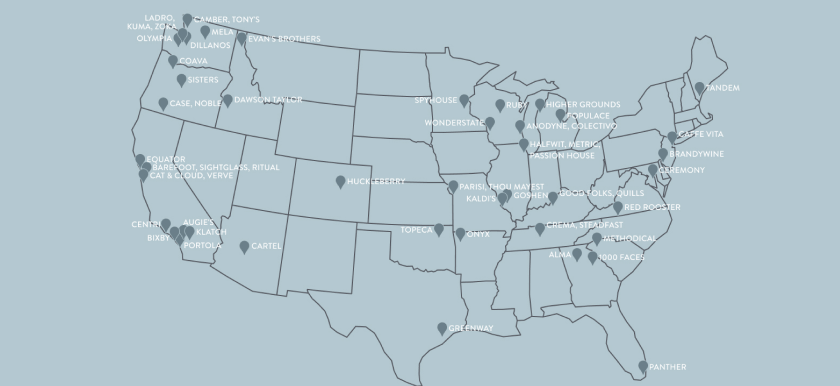 Thanks for reviewing Mistobox's specialty coffee Golden Mug Award winners of 2021. Be sure to check out our specialty coffee winners for 2020 and to rate and review your coffees in 2022. Next year your favorite coffee could take home the gold 🥇.